It looks like we'll be seeing some fresh faces on the LEC stage this weekend. Prominent CS:GO hosts Frankie Ward and Alex "Machine" Richardson will be joining the European League of Legends on-air talent for week eight.
LEC shoutcaster Trevor "Quickshot" Henry posted the announcement to his Twitter earlier today, saying that Machine will be hosting while Frankie will be the on-stage interviewer. "We want to try new things to keep LEC fresh, entertaining and exciting for our viewers and this has been a passion project of mine for a while," Quickshot said.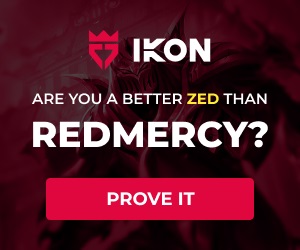 Machine and Frankie both took to their Twitter accounts to share the news with their fans. This marks the first time that a non-League personality will be joining the on-air broadcast team. The last event that both Machine and Frankie covered was the 2019 IEM Katowice Major, which was one of the biggest Counter-Strike events of the year.
You may be wondering what will happen to Eefje "Sjokz" Depoortere and Laure "Bulii" Valée, who are the usual host and interviewer of the LEC, respectively. Don't worry—Sjokz and Bulii will be back the following week to help host the ninth week of the 2019 LEC Spring Split. Quickshot even said that they're "fully committed" to working with both on-air talents in the future.