This was a banner year for Chinese League of Legends.
For the first time, the World Championship final was held on Chinese soil. Three storied Chinese franchises, Team WE, EDward Gaming, and Royal Never Give Up, had legitimate shots at winning the tournament. All three teams featured rosters full of Chinese players, a sharp departure from years past when Korean imports were asked to carry the load.
The Chinese teams even scored a major international victory in the middle of the year, soundly defeating the LCK teams at Rift Rivals. There was good reason to hope that an LPL team could finally win Worlds.
But it was not to be. The two participants in the Worlds final were LCK squads that eliminated their LPL competition in the semifinals. All of the work, preparation, and momentum Chinese teams put into this year was for naught. They still couldn't beat the damn South Koreans.
So what type of year was 2017? Was it a breakthrough or a disappointment? To find out, we have to chart where each of these franchises came from and try to see where they're going.
Fallout from the Korean exodus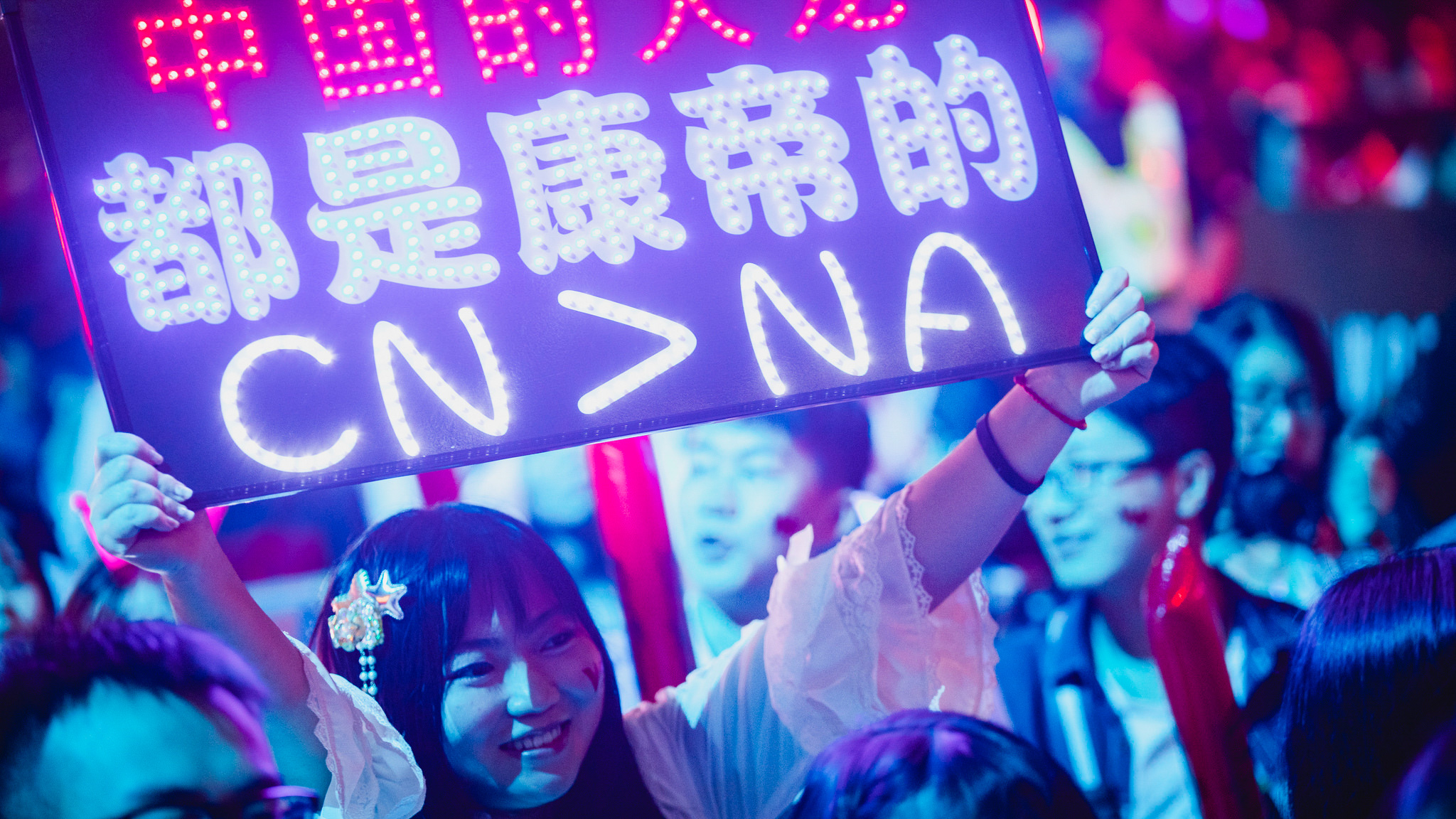 For years, the knock on LPL squads was that they had talent, but didn't know how to play the game. LPL matches would devolve into bloodbaths, two teams constantly skirmishing but neither knowing how to finish. Matches would leave players, casters, and fans breathless, but also clueless as to what really happened.
It was an exciting style, but not a winning one—, especially not against the cold, calculated South Koreans that ran esports. So Chinese teams tried to beat the Koreans by becoming them. They hired Korean coaches and brought over Korean players. In what's now known as the Korean Exodus, entire LCK teams were gutted between seasons four and five as their players sought bigger paydays in China.
For one tournament, EDG's run at MSI 2015, it looked like it worked. Anchored by mid laner Heo "PawN" Won-seok and ADC Kim "Deft" Hyuk-kyu, EDG took down SKT in a thrilling five-set match. They drafted creatively and played to their win conditions. It was a beautiful victory.
But when it came time to reproduce that at Worlds, EDG fell flat. They failed to pick up a win against SKT in the group stage, and then bowed out meekly to Fnatic in the next round, unable to get a single win. That MSI win now feels like a lifetime ago.
EDG's Worlds struggles are a special kind of hell for their fans, and those struggles continued this year. But the story of disappointment was shared across all the Chinese teams. Royal had better Worlds showings, but only against non-Koreans. Favorable draws helped them to two straight finals appearances, but both ended in routs. Team WE couldn't even find its way back to Worlds at all.
All the Korean talent and coaching couldn't prop up the LPL teams.
Focus within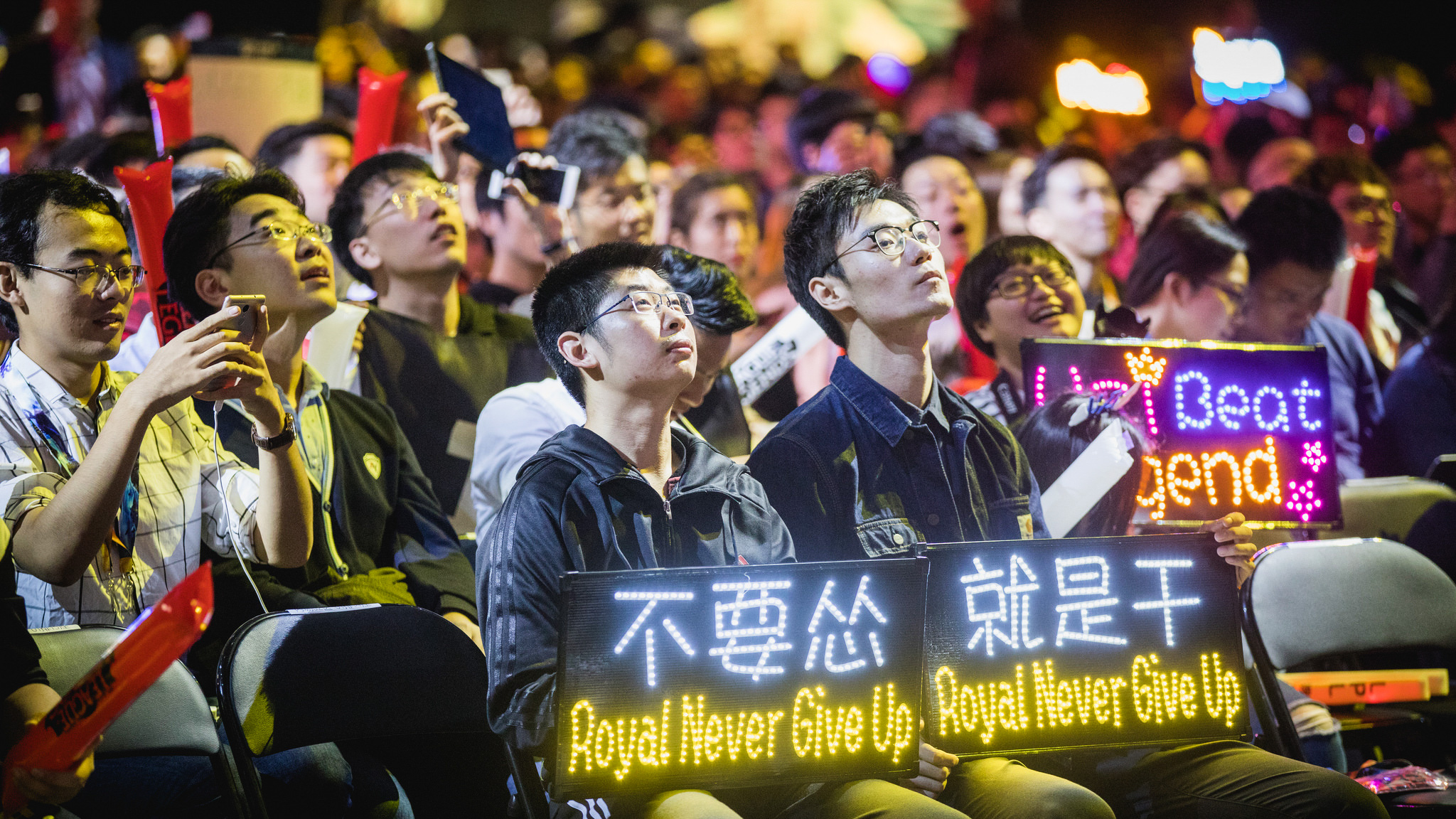 After years of disappointment, something subtly shifted last offseason. Several Korean stars, including Deft and PawN, returned to the LCK. That left Chinese squads in a bind. But rather than signing the dregs of the LCK, they looked inward. After all, China boasts League's top player base by a mile. If LPL teams weren't able to find local talent to replenish their rosters, they might as well have given up.
Royal was the most interesting experiment of the three teams. EDG and WE both kept Korean players, but Royal went all-in on Chinese talent. Previously known for playing at Korean support Cho "Mata" Se-hyeong's direction, Royal had to figure out a new playstyle without him.
Boy did they ever. They were the most balanced of the top three LPL teams, able to win in both the early and late game. Mercurial mid laner Li "Xiaohu" Yuan-hao turned into an absolute star. RNG and the rest of the LPL answered the bell at RIft Rivals by figuring out how to translate blistering pace into late-game objectives. For the first time, LPL teams showed they could macro against Koreans after strong starts. It looked like the five players were truly communicating with each other and playing the map as a team.
If there ever was going to be a year for an LPL team to win Worlds, it was supposed to be this year.
It still wasn't enough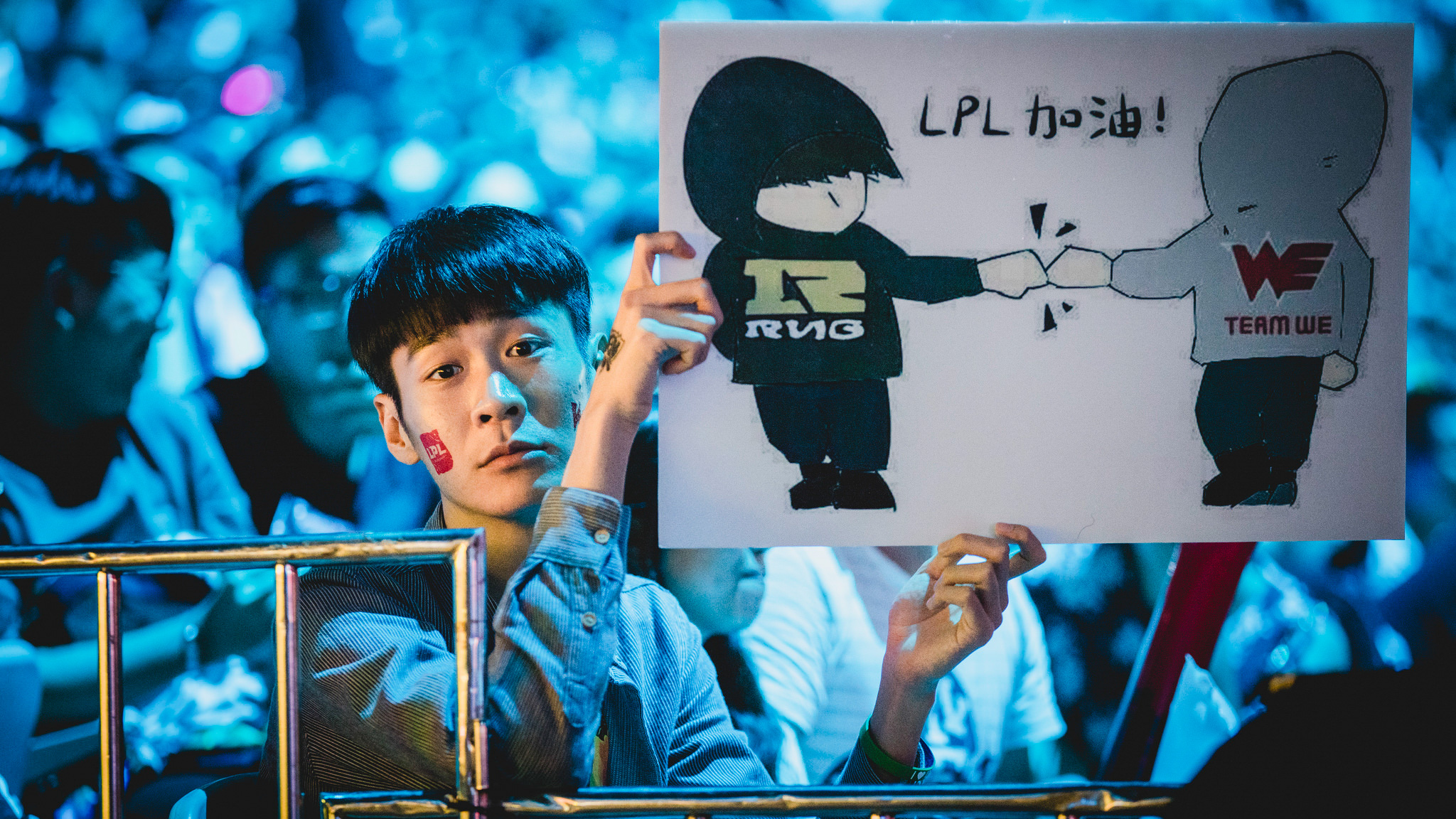 For a moment at Worlds, there was a possibility that RNG and WE would face off in the final, guaranteeing the LPL a champion. EDG of course flamed out in the group stage, falling under a cascade of facechecks and misplays. But RNG and WE looked really good.
But facing SKT and Samsung Galaxy in the semifinals, the LPL squads just didn't have enough. For much of their match against SKT, RNG looked like they had it put together. They were comfortable trading objectives when they needed to and figured out how to survive against SKT star Lee "Faker" Sang-hyeok's global pressure on Galio.
But after going up 2-1, RNG lost their nerve. They let SKT start dictating pressure, giving up turrets amid a whir of rotations. RNG had Baron pressure, but didn't have the gumption to go for it. They meekly watched SKT push them out of the area before realizing that the game was slipping away. The awkward re-engage ended in a familiar scene——a dominant SKT teamfight victory.
Lack of initiative also felled Team WE in their match vs. Samsung. After winning the first game, Samsung drafted for the bot lane, getting Park "Ruler" Jae-hyuk his favorite pick in Varus. WE picked up kills, but Samsung grabbed turrets with the pressure Ruler had. He opened up paths for his jungler to invade and take control of entire halves of the map. Trading sides can be a viable strategy, but not when one of those sides contains a Baron.
The LCK teams learned from their mistakes at Rift Rivals and figured out how to take charge against the LPL teams. At the end of day, it looks like the Koreans kept learning and saved their best for last.
What's next?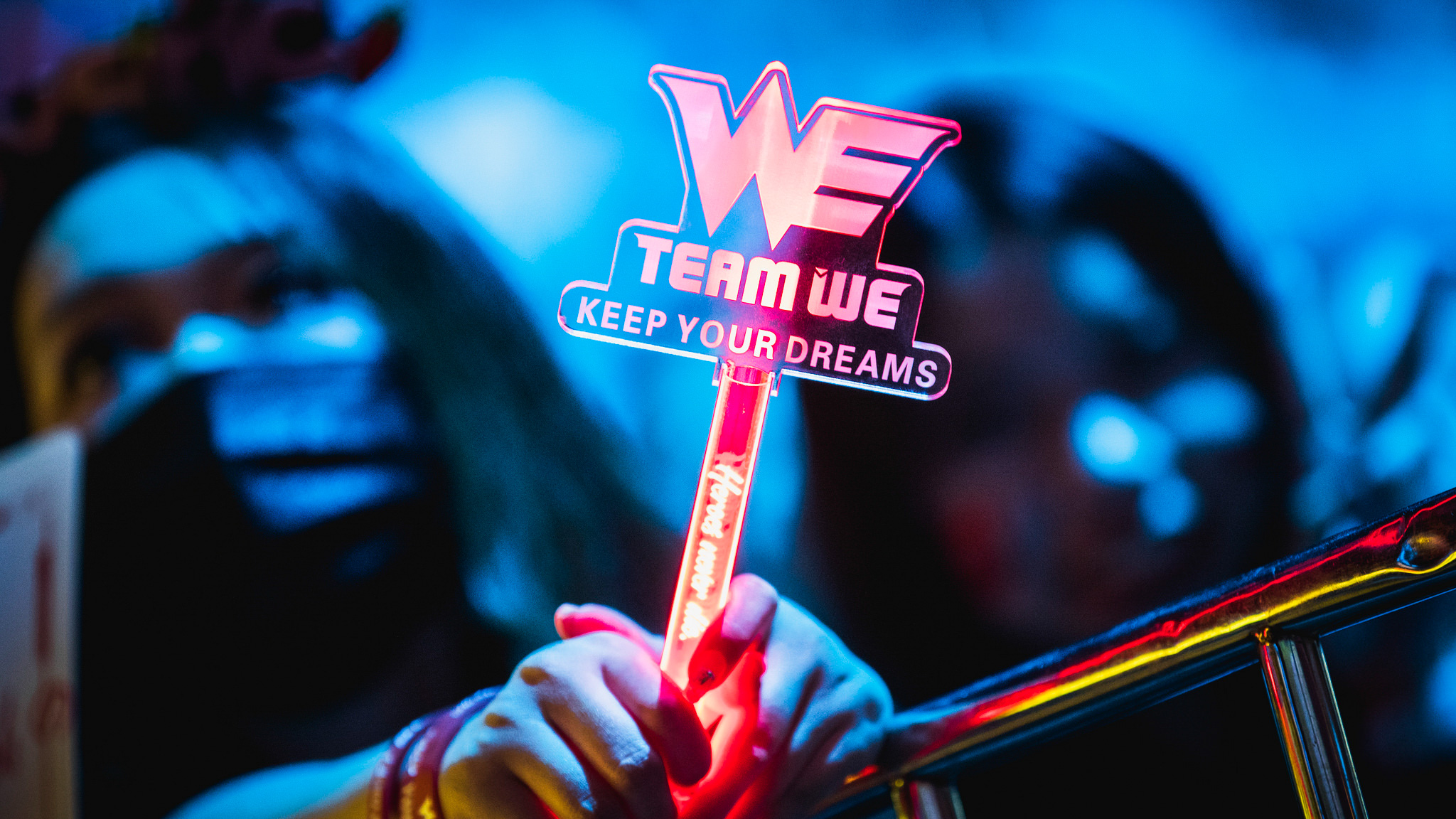 LPL fans are right to feel disappointment after Worlds. That's a good feeling, because that means their teams had real shots at winning.
In reality, beating the Koreans was never going to be easy— or quick. Korean esports' infrastructure is over a decade old. Teams like SKT and KT Rolster have been around since the early 2000s. There's a lot you can learn in that time, about mechanics, chemistry, and strategy. But the most important things the Korean esports organiziations learned was about themselves: their strengths and weaknesses, and how to succeed within that framework.
That's why LPL fans should have hope. Chinese teams were going to have a tough time beating the Koreans by copying them. The Korean meta works for them because of who they are. Chinese players are different, and that's a good thing. One of these days, as more Chinese players and coaches develop their own style, an LPL team will break through.
One day, an LPL pioneer will blaze a trail to the championship and force the Koreans to react.