CLG demonstrated the power of their team cohesion with an impressive victory over 100 Thieves on Sunday.
CLG displayed a strong understanding of early-game macro in their match against TSM yesterday. They successfully put TSM jungler Jonathan "Grig" Armao behind with a level one invade, and later thwarted their rivals' attempts to make plays during the lane phase. CLG were tripped up during mid game teamfighting, but they rectified that mistake today against 100 Thieves.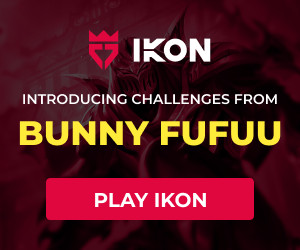 100 Thieves jungler William "Meteos" Hartman tried his best to make use of Camille's great engage through early ganks. CLG were prepared for Meteos' aggression, however, and worked together to shut down the jungler. Whether it was a top lane gank or a jungle invade, Meteos' aggressive moves were halted by CLG, who were ready at any moment to collapse on the jungler's position.
CLG were put in a similar situation to their match yesterday against TSM where they held a decent gold lead, but they needed to use this lead to win a teamfight in order to claim victory. And luckily for CLG fans, their team found a spectacular teamfight victory, which not only was fun to watch, but displayed the teamwork between CLG's five players.
From here, it was smooth sailing for CLG. They used their man advantage to take the Baron and then safely siege 100 Thieves' base with the buff. 100 Thieves, who at this point only had one kill as a team, had no means of stopping CLG's Baron-empowered push.
After securing their first win of the 2018 Summer Split, CLG will return on June 23 to open up week two of the NA LCS with their match against Team Liquid.