This 2017 Worlds story is brought to you by Predator.

---
Since their inaugural title at the 2013 League of Legends World Championship, SK Telecom T1 have been the kings of the game.
They've won everything there is to win and set all sorts of records. League is in only its seventh formal professional season, and yet mid lane star Lee "Faker" Sang-hyeok's legacy seems to already have been cemented along with that of coach Kim "kkOma" Jung-gyun. Faker and kkOma aren't really battling with other players as much as fighting for their place in esports lore.
Despite all the trophies and accolades, and how easy Faker makes it looks sometimes, it hasn't always been smooth for SKT. They've been tested more and more as the years go by. Their start to these year's championship was not auspicious—yes they got out of the group stage in good shape, but the games were not convincing. Then they fell behind 1-2 to Misfits in the quarterfinals, and for a moment they looked lost.
But like they always do, SKT rallied and moved on to the semifinals. There, they meet Royal Never Give Up, the club that they dispatched in the quarters last year. Royal spent a year stewing over the loss and came back with an all-Chinese roster bent on redeeming themselves on home soil.
Can Royal finally get the upper hand when the two teams meet on Saturday?
Are SKT the underdogs?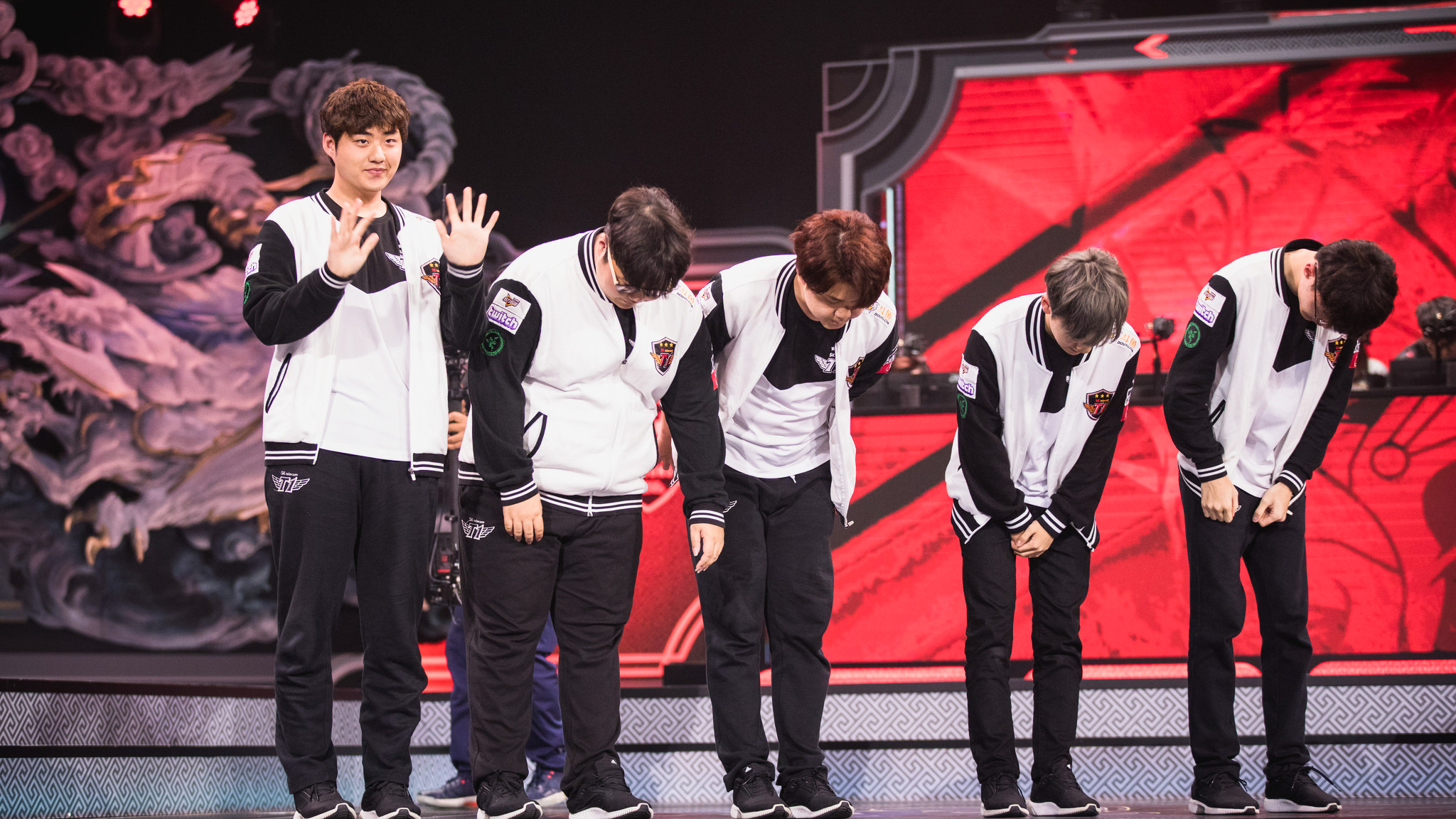 Before going too much further, it must be acknowledged that tales of SKT's woes have been written before. People have been looking for a team to dethrone SKT for years. The closest we got was in 2014-15, when SKT missed Worlds and then lost an international final to EDWard Gaming.
But since then, the criticism have only turned into fodder as SKT have trounced everyone. Remember when SKT was doubted heading into the 2015 World Championship? Or when the ROX Tigers were the favorites last year? All the criticism has been lost amidst the history that SKT have made.
With that warning, Royal are still looking like the toughest test for SKT in years. Part of it is SKT's vulnerable early game and lack of jungle pressure. But Royal are also playing extremely well themselves. Despite a sick Jian "Uzi" Zi-hao, they dominated the quarterfinals against Fnatic and have looked like a strong team for months.
So what can Royal do to avoid becoming the latest mark for the SKT machine?
Win the jungle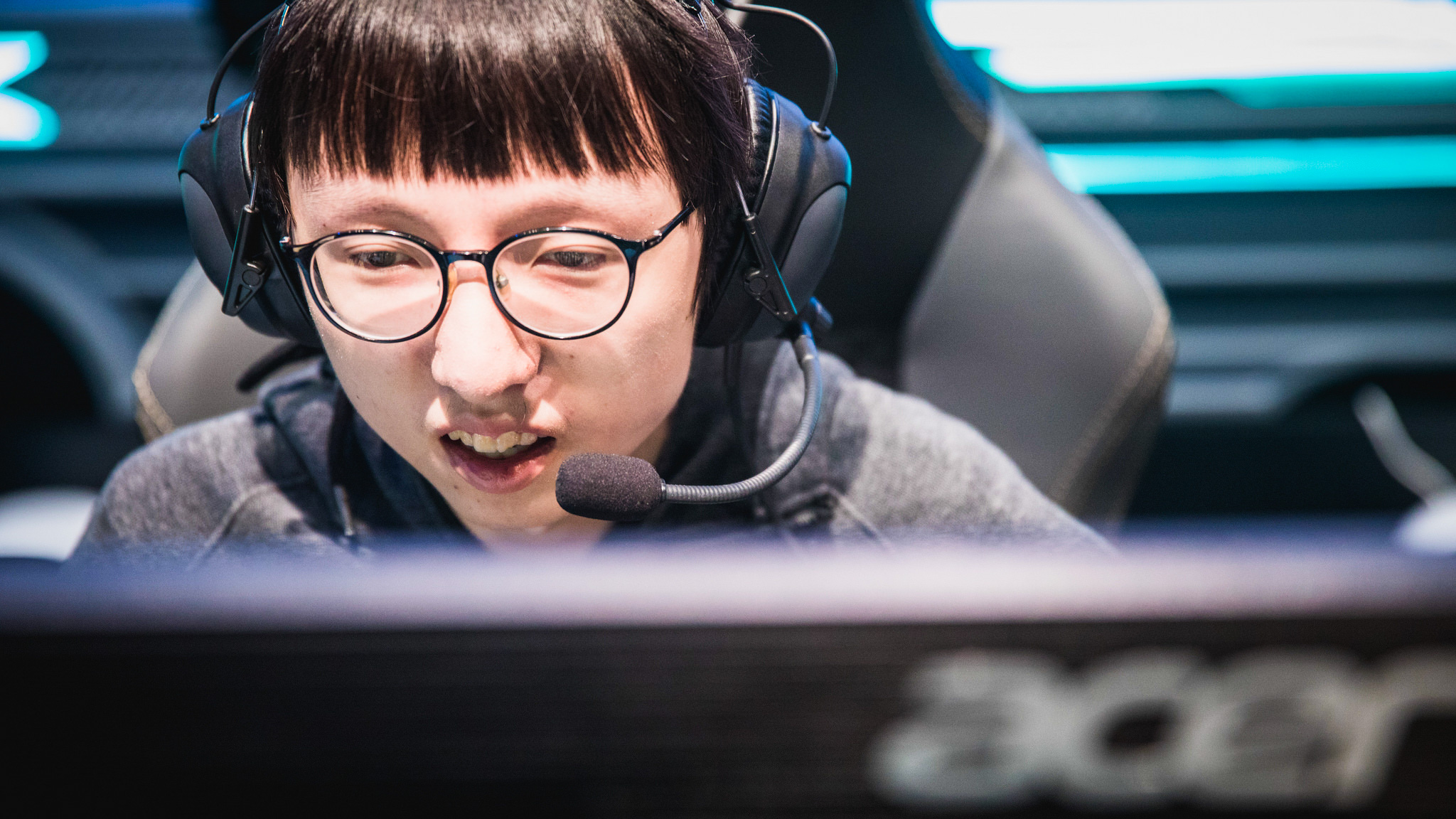 Last year's quarterfinals series between these two teams felt like an SKT stomp. But it didn't begin that way. Royal actually won the first game on the back of phenomena jungle pressure from Liu "Mlxg" Shi-Yu. It didn't matter that that Mlxg didn't get involved in any kills until nearly 20 minutes had passed—the pressure he exerted in the jungle was enough. The spicy mushroom helped Royal snowball to a big enough lead that Royal won despite poor late-game macro typical of an LPL team.
Things got a little bit testy for kkOma after that game, but he calmly subbed Kang "Blank" Sun-gu in for Bae "Bengi" Seong-woong, and all was well again. Blank did a better job of handling Mlxg's pressure and fixing his lanes, and SKT stomped the next three games.
Blank is SKT's savior these days, getting subbed in because the starters still don't look comfortable with mercurial jungler Han "Peanut" Wang-ho. Blank's focus on mid vision over invades helps SKT stabilize things when their early game isn't going well. But that tendency can be exploited by an aggressive jungler with his team's backing. League fans don't normally think about winning the jungle—after all, lane dominance is easier to quantify both on film and in stats.
But if Mlxg can win the jungle consistently, kkOma will have his hands full.
Playing around Uzi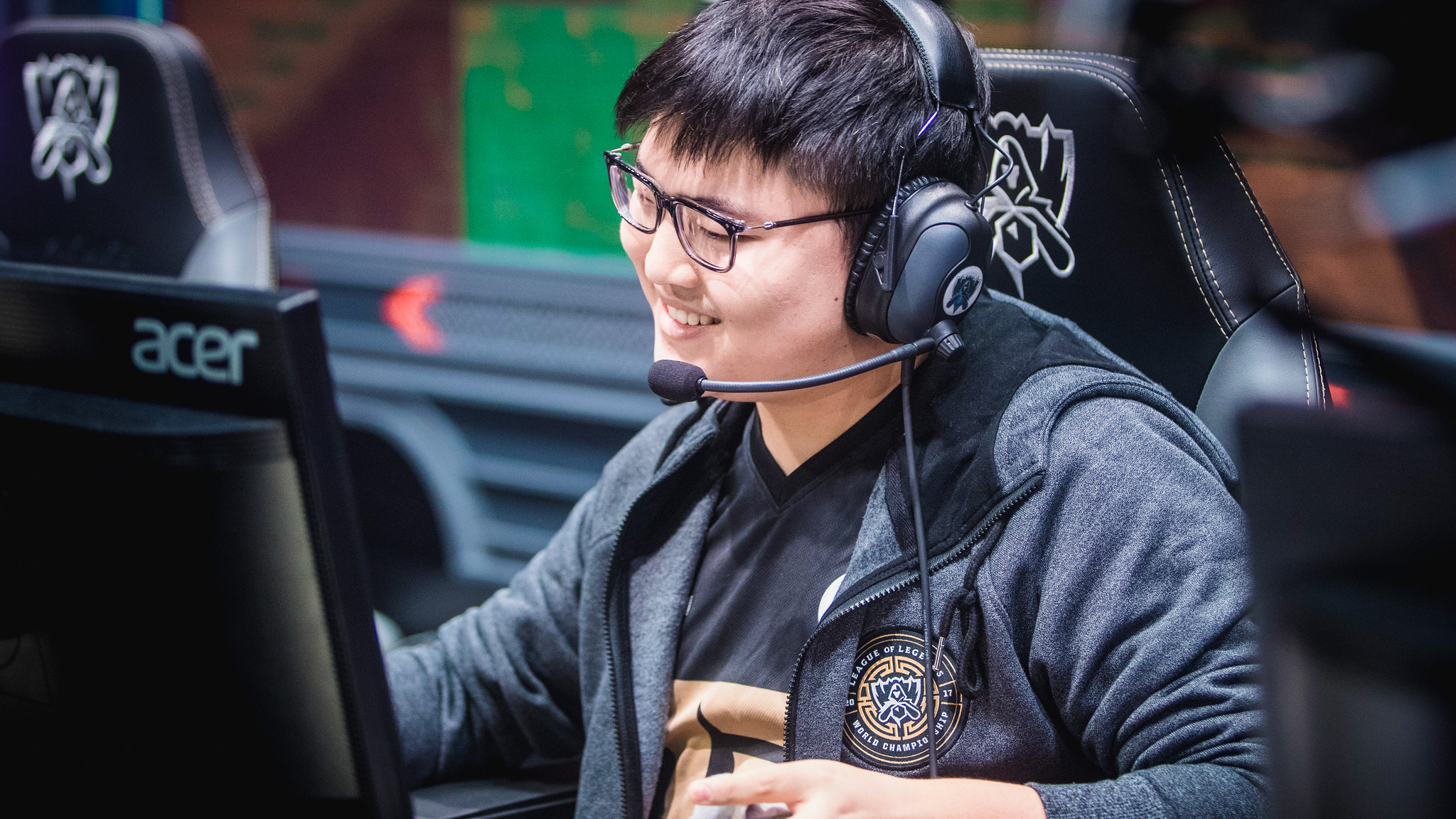 Uzi is the most decorated player in the history of the LPL. He is also its most beloved—the affable, emotional, talented player who has been so close to making history so many times before. He's the Chicago Cubs of League—a player who's been in so many domestic and international finals, without a title to his names.
Last year, SKT came alive after the game one loss and exacted their vengeance on the RNG bot lane in particular. SKT don't really like to play around the bot side of the map—they prefer ADC Bae "Bang" Jun-sik and suppot Lee "Wolf" Jae-wan to play safe and farm things out. Both are strong teamfighters, so that strategy makes sense.
But against Royal, they busted out carry picks and totally suffocated the lane. Uzi and Cho "Mata" Se-hyeong were left wondering what happened after SKT smashed them into oblivion.
Not the primary carry anymore
ADC is the position that requires the most help—after all, bot lane is the only one where a support sits full-time. But in the past, Uzi has somewhat surpassed that convention by becoming his team's solo carry. It used to be that Royal would win games off of his brilliance alone.
But that loss to SKT proved for the final time that formula was not sustainable against the world's best. This year—partly due to that realization and partly because of an injury that caused Uzi to sit out in the middle of the summer—Royal has shifted its style. They now play more like SKT, content to farm out the bot lane, pressure the other parts of the map, and wait for Uzi to scale.
Against most teams, Uzi is fine in that role. His carry performances made him an MVP candidate during the group stage. But in the quarters, things got harder. Fnatic found ways to punish him in nearly every game, getting leads off misplays like this.
Maybe that's due to Uzi being sick, but that's both a macro and micro misplay from Royal. Uzi is better prepared to survive deficits like this, again due to the talent elsewhere, but it will be interesting to see vs. SKT which bot lane makes the most mistakes. Fans want to see an intense duel, but it's possible this battle between Uzi and Bang turns into a game of wits between two wily veterans whose games have slipped ever so slightly.
Anointing Xiaohu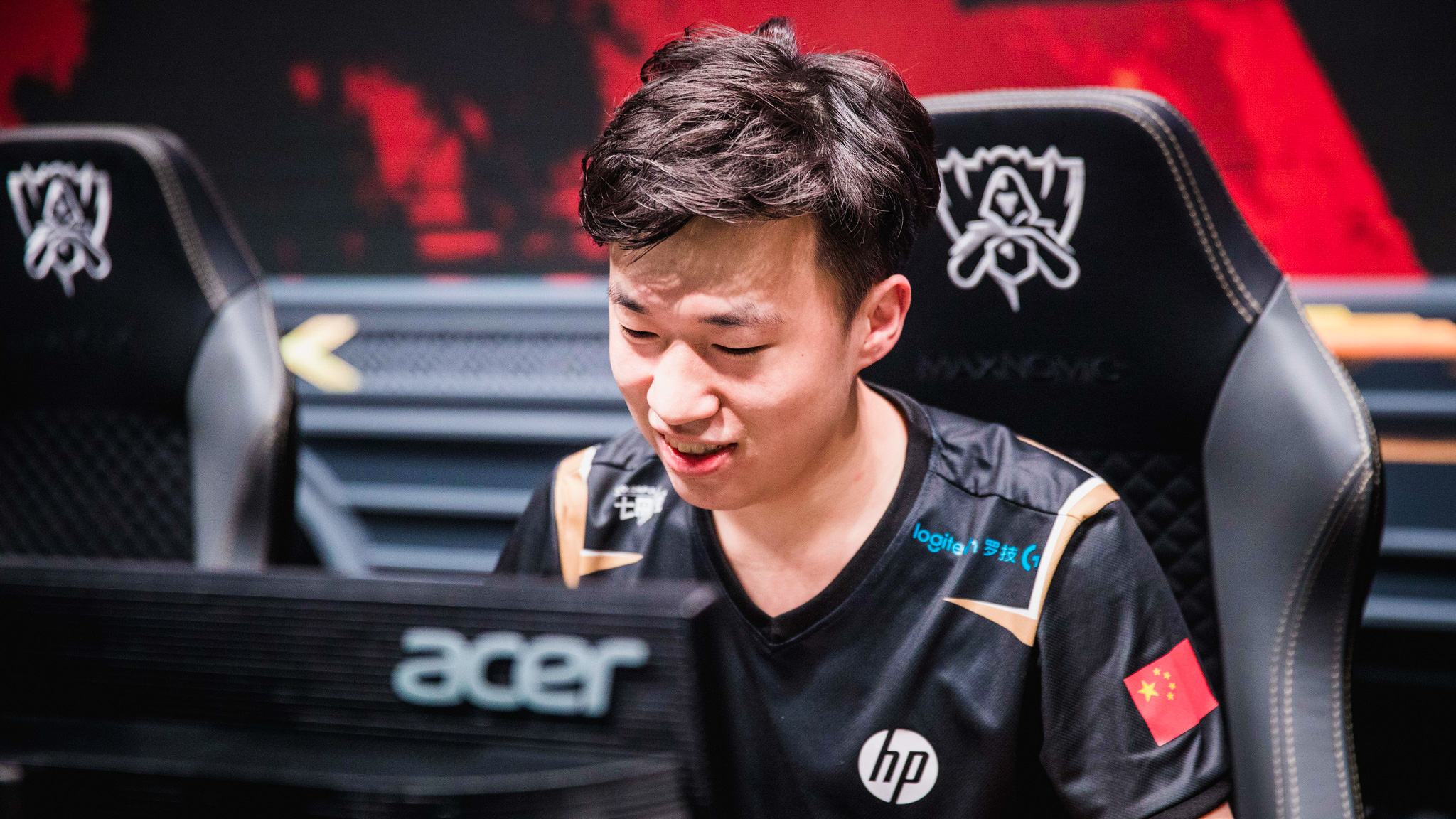 With Uzi no longer the solo carry, that responsibility has fallen on the shoulders of Li "Xiaohu" Yuan-hao. The little tiger has ditched the yellow-tinted glasses along with the title of secondary team. Royal are his team now, and his suffocating mid lane has been a big part of Royal's success this far at Worlds.
The way Xiaohu does it is unique. Numbers, via Oracle's Elixir, tell only part of the story. Xiaohu's up there with all the top mids in most categories, including kill participation, an area he used to be weak in. But the stat that jumps off the page is his number of deaths: Six. In 10 Worlds games, Xiaohu has only died six times.
This tells the tale of a careful, meticulous player who maximizes his up time. Really, Xiaohu represents a revolution in LPL League play. It used to be that Chinese teams would fight endlessly. But Royal are now more focused on objectives than ever before, and a big part of that is moving Xiaohu around the map to where he can make plays around those objectives.
That was a total contrast to the way Fnatic played. Fnatic's young mid laner Rasmus "Caps" Winther threw several games against Royal trying to make big, flashy plays. That's no longer Xiaohu, or Royal's, style, and they punished accordingly.
Look at the minimap
Royal will need that sharp macro play to continue against SKT. They are talented enough individually to dethrone the South Koreans. But the one area they have yet to prove themselves is in their read of the map. Fnatic handed Royal the quarterfinals win with some truly abysmal decision making in the late game. Credit Xiaohu, Uzi, and Royal for punishing, but don't expect the same out of SKT.
Royal will need an updated game plan for this test.
What Misfits did right
Royal get the benefit of seeing what worked in Misfits' gameplan for SKT. It was exactly what we expected: ignore mid lane and try to win on the sides. And it almost worked.
Misfits showed that SKT's side lanes remain susceptible to ganks, at all phases of the game, with the right early jungle pathing. And they showed that, despite Faker playing out of his mind in mid lane, SKT can be beat. The even had the upper hand in the fifth game before blinking. That small window was all SKT needed to close things out.
A dangerous foe
We've seen signs that Royal can execute in those late game situations all year. The LPL final against EDG was a bit of a mess in that regard, but the Fnatic series showed they've learned a lot. Royal smartly neutered Trundle's split push in the first game. Then they managed to stall the second game in the face of a fed Vayne. Sometimes, delaying can be an art.
But nobody knows that art better than SKT. And even though SKT are at their weakest, that's also a dangerous place to be. Fighting against kkOma's team after they've suffered a loss is a scary proposition. And don't be fooled—kkOma will treat going to a fifth game against an LCS team as a loss. With a week to prepare and that hunger fueling them, be ready for a better, more focused SKT that just refuses to lose.
Royal head into this matchup as the supposed favorites, but you have to give SKT their due. They are the champs until proven otherwise. This should be a mammoth of a match, possibly the best one we'll see all tournament.
Tune in on Saturday at 3:30am ET/3:30pm CST to see who emerges the victor.