Two new golden skins are set to appear on Summoner's Rift with the release of League of Legends Patch 9.5.
Brand will receive his seventh skin with the release of Arclight Brand this patch. This will be the first skin the Burning Vengeance has seen since his Battle Boss skin in August of 2017. Likewise, the Arclight skin line will finally add another champion to its list of recipients after a long two years without a release.
Arclight Brand will go on sale for 1350 RP and will release with a series of four unique chromas.
K/DA Ahri will join Kai'Sa and Akali as the newest member of the fictional pop group to receive a prestige edition. The skin will be the second prestige skin, next to Prestige Blood Moon Aatrox, that will cost 100 Prestige Points.
As is customary with skin releases, the two new skins won't have official release dates but can be expected to hit live servers sometime during the 9.5 patch cycle.
Blackthorn Morgana and Viridian Kayle are also set to receive chromas this patch to commemorate their reworks. Both skins will see five chromas each that players can purchase for additional costs in the League of Legends shop.
Arclight Brand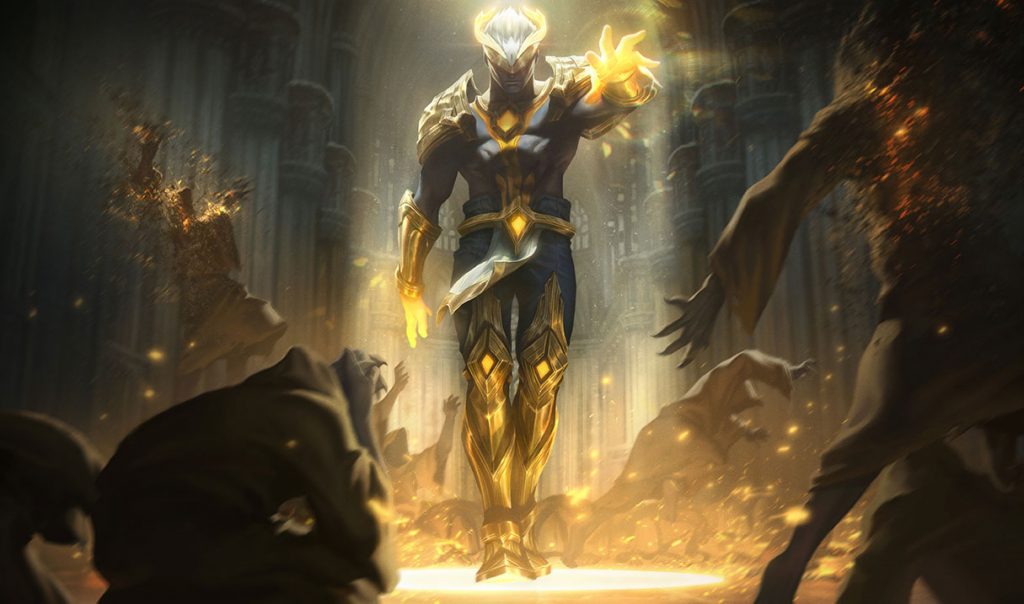 Prestige K/DA Ahri