The League of Legends community has fallen head over heels for Riot's K-Pop song "POP/STARS" and its animated music video. To keep the craze going, Riot is giving League players who own Akali's K/DA skin a free upgrade.
The pop anthem has managed to draw the attention of many current and former League players—and even those outside of the game's atmosphere are paying attention, with mainstream media outlets like Billboard and Variety covering the song. The tune is performed by League's virtual K-Pop group K/DA, which features four of the game's champions.
One of those champions, Akali, quickly rose to fame as the fan-favored animated star thanks to her neon-fueled rap performance in the video. Her in-game K/DA skin, however, lacked most of the neon extravagance that fans had grown so enamored with, but Riot wants to change that. Starting later this month in Patch 8.23, Akali will get jacked full of neon when she activates her Twilight Shroud.
The neon on the in-game skin matches her glowing appearance in the music video, and the fact that it will only trigger while inside her shroud matches the video as well. Here's what it will look like in-game.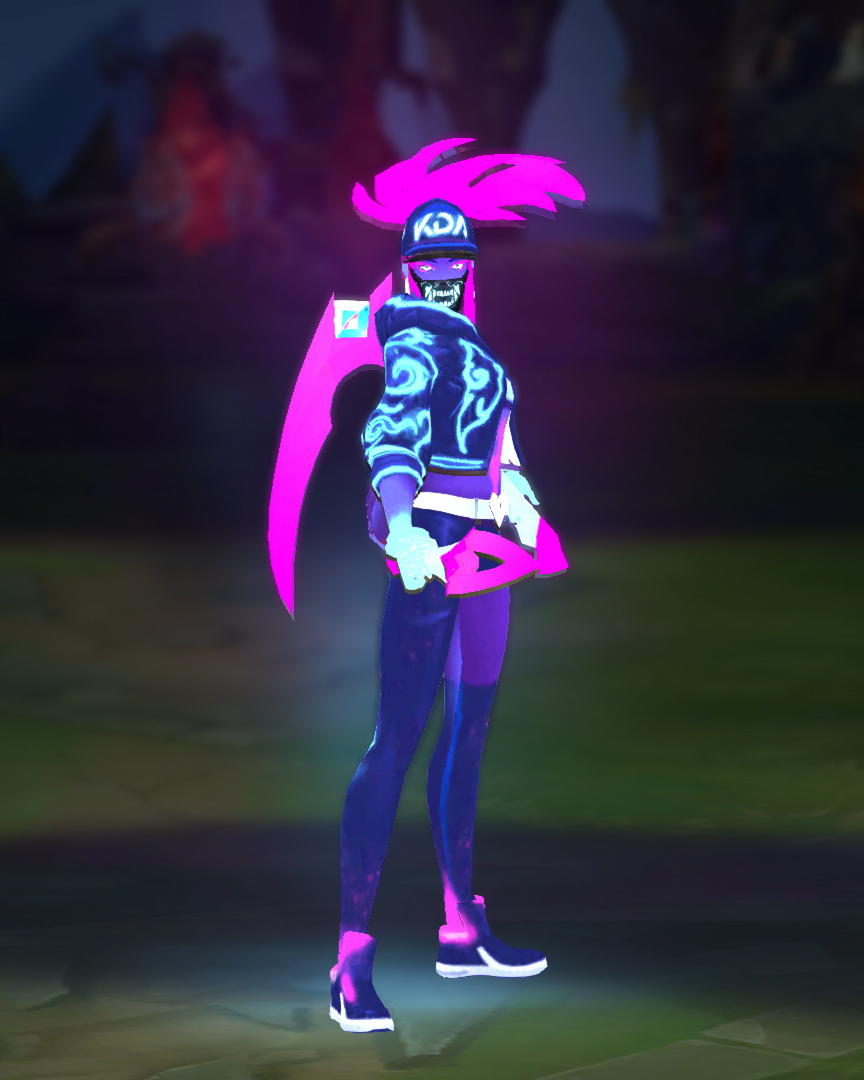 This change is expected to reach the PBE for testing later today.