Season one of the new Hearthstone Grandmasters program will start Friday, May 17.
Hearthstone Grandmasters is a new way to follow competitive Hearthstone. The program will feature three regions including, the Americas, Europe, and Asia-Pacific. Each region will be comprised of sixteen players. This means the Grandmasters program will include 48 total competitors.
The program will consist of two eight-week seasons. There will be five one-vs-one best-of-three Specialist matches played on Twitch every Friday and Saturday, and six matches played every Sunday. Toward the end of the year, Hearthstone Grandmasters will host a global finals event. The top two competitors from each region plus two Gold Series Champions from China will be invited to compete for a $500,000 prize pool.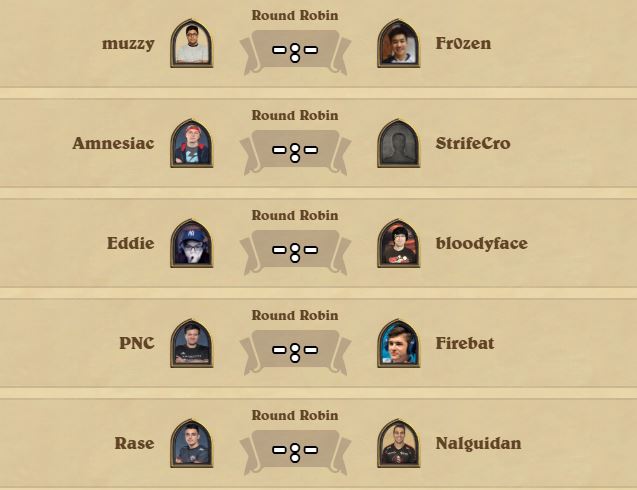 The Day one bracket for the Americas includes a few names that fans of competitive Hearthstone should recognize. Former Hearthstone World Champion and content creator James "Firebat" Kostesich will be in action, as well as HCT 2019 contender Brian "Bloodyface" Eason.
How players perform throughout a season of Grandmasters will play a role in whether they're eligible for the program going forward. After the 2019 season is finished, the two players at the bottom of the standings in each region will face the risk of elimination. If your favorite Hearthstone pro hasn't been invited to Grandmasters then don't worry. The top-performing players from Hearthstone Masters Tour events will be eligible to receive invitations to join Grandmasters in 2020.
You can follow the action starting Friday, May 17.