The English Premier League and Electronic Arts are forming a new partnership to create a U.K.-wide FIFA 19 competitive league based on the  first division of the English Soccer League.
The league will be known as the ePremier League (ePL) and will have 20 teams based off of all 20 of the Premier League clubs—including Manchester United, Chelsea, Arsenal, and Liverpool.
The tournament series is set to kick off sometime in January 2019 with registration opening on Dec. 3. Each of the 20 recognized clubs in the Premier League will each host their own live playoffs to select two individuals to represent the club at the event, one for each platform (PS4 and Xbox One).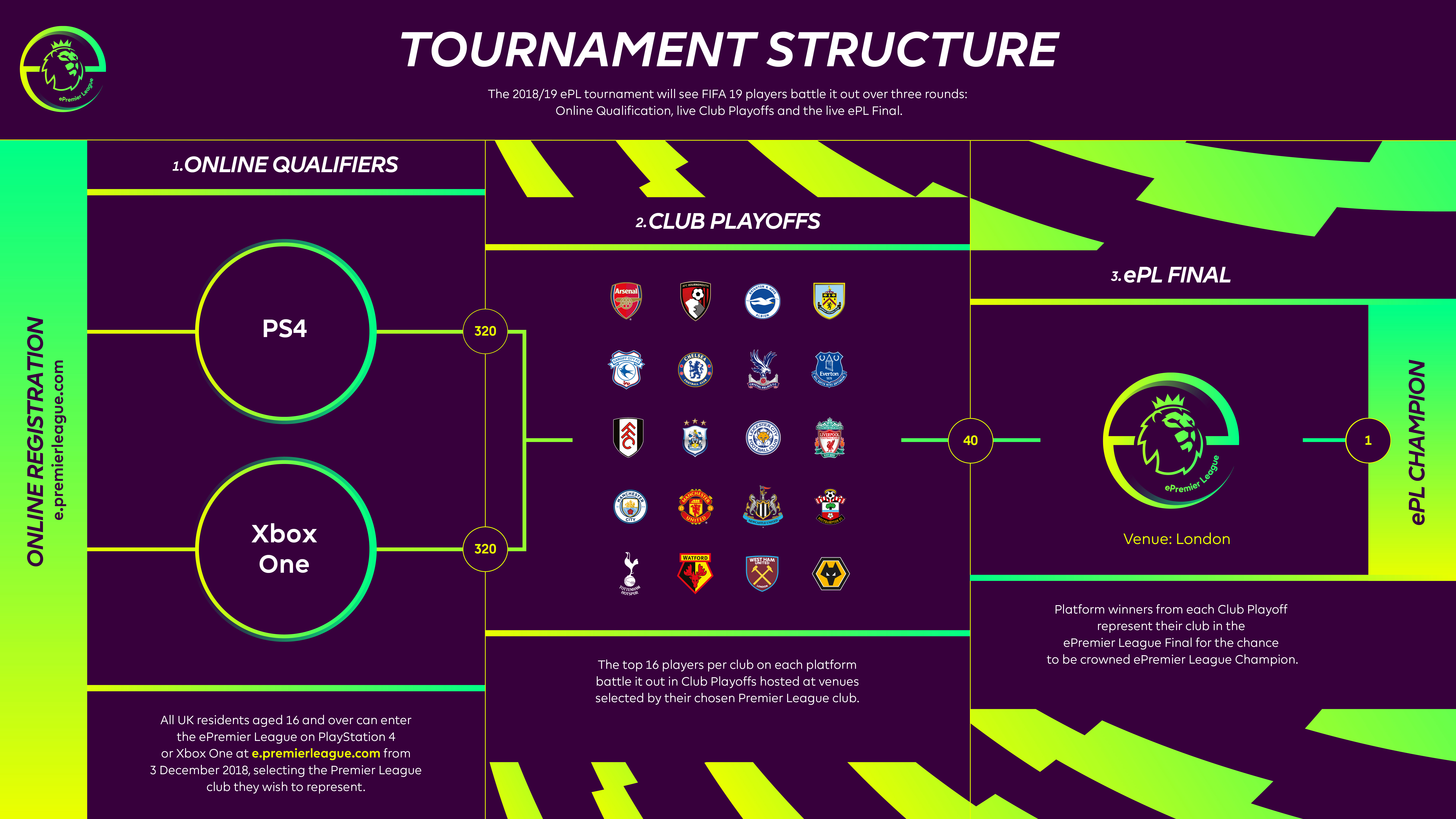 Players from each team will compete against one another for two months, spanning three different rounds. The first will be online qualification, followed by the live club playoffs, before the eventual ePL Final, which will take place from March 28 somewhere in London. The finals of the tournament will also air in a prime-time slot on Sky Sports, one of Europe's biggest sports television channels.
The news should come as no surprise to fans of soccer team Wolverhampton Wanderers FC, who announced plans to launch an esports team some months ago. The club leaked the existence of the ePL league in their announcement before quickly removing it moments later.
Prizes for the league have not been revealed as of yet, but players who take part in the ePL can expect to earn season-long points to help them qualify for the EA SPORTS FIFA 19 Global Series Playoffs, the premiere FIFA league.