Not much fazes Chiquita Evans anymore. As one of few women competing at the highest levels of esports, she's seen and heard it all before: The messages from haters, teammates scoffing at her abilities, players refusing to pass her the ball.
But when her named was called in the NBA 2K League draft, Chiquita actually looked taken aback. The crowd exploded in uproarious applause for the first woman to be drafted to the league. Having the support from the audience made the moment that much bigger for Chiquita.
"It was surreal," Chiquita told Dot Esports. "The funny thing is I heard all these people and I look back and the majority of them I didn't even know. Having a lot of people cheering for [me] made me realize I had more support than I thought I did."
Her smile beamed as she made her way to the stage, but after donning her new Warriors GC hat, she remained composed as she shook 2K League managing director Brendan Donohue's hand and made history. But then in her on-stage interview, the emotion of the moment came bubbling to the surface.
"It was definitely an amazing feeling," Chiquita said. "I was excited to get my name called, I got a little choked up. I told myself that I wasn't going to cry, I had practiced not crying, and I did anyway."
The emotions that she felt that day were a product of her path into NBA 2K and the challenges she overcame in getting drafted to the league. In doing so, she not only broke barriers, but she became an inspiration for millions of women gamers.
Sharpshooter
Unlike many players in the 2K League, Chiquita hasn't played the game her whole life. She started off as a pure basketball player, from AAU and high school levels all the way to collegiate and semi-professional play.
She's made herself into a dead-eye shooter who also competes on the defensive end—the 3-and-D archetype that's taken the actual NBA by storm. She takes that same approach to her 2K League archetype. But it wasn't until 2008 when she really got into the video game.
"I started playing 2K around 2K9," Chiquita said. "I didn't really get heavy into online until 2K11. When they had crew mode I got online I met a few people."
One of the people she met online eventually became one of her biggest supporters and a chief influencer to her bid to make the 2K League. Jhade "worthingcolt" Black also got started in NBA 2K with 2K9, and over the last nine years, he made himself into one of the best players. He was drafted last season by Kings Guard Gaming and was retained after the season ended, one of three players to stay with the Sacramento team for season two.
As worthingcolt and Chiquita—who goes by the username "Chiquitae126″—played together online, worthingcolt saw something in Chiquita that she didn't even see in herself. He pushed her to go through the combine process and put her name into the draft.
"I used to play with him every day," Chiquita said. "When he got drafted, he and I had conversations about it. I tried the first season but kind of gave up because of getting iced out by people. He calls me 'Chiqui' and he was telling, 'Chiqui, don't give up. If any female can make it it's you.' But I was so discouraged I didn't listen to him and gave up, I didn't even finish the combine."
Just like that, Chiquita was out of the season one draft. But as we know now, she was far from out of the league.
"I gave it my all"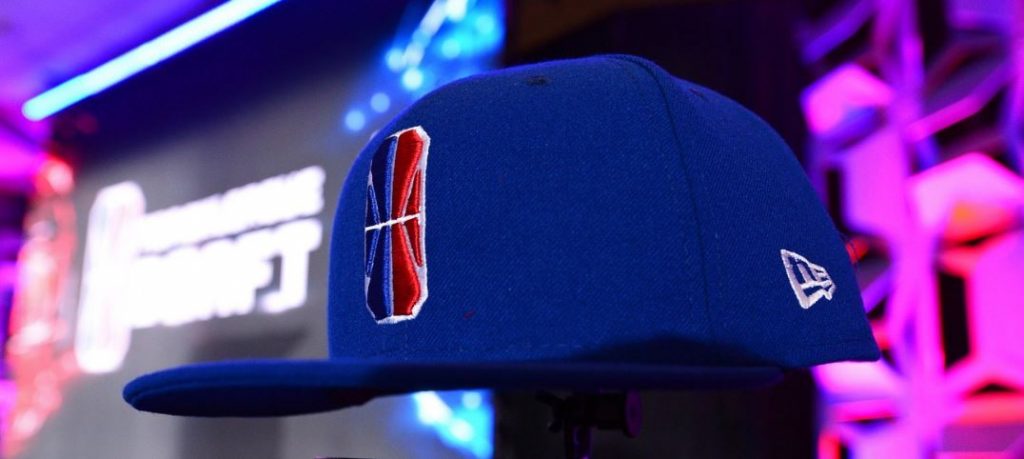 Not being able to finish the draft process last year ate at Chiquita as she watched worthingcolt and others she'd played with compete last year in the first 2K League season. Chiquita is no quitter—not getting through the combine last year was the first such moment in her life. Before the start of season two, she made sure that it wouldn't happen again.
A key moment in her decision to go all-in on season two actually came near the end of season one. In July 2018, the league hosted a showcase event with some of the league players as well as other influencers, including a couple former NBA players. Chiquita was selected as one of four women invited to the event, and it helped her prove to herself that she belonged.
But she wasn't the only person who needed that showcase event. Chiquita's mom, who wasn't thrilled with her choice to become a professional gamer, saw something in that showcase.
"At first she wasn't as supportive as I wanted," Chiquita said. "She [saw] me on the 2K League showcase game and how happy I was, she realized it really was important to me. After that she was extremely supportive, she's been through it all. When I got drafted she blew my phone up."
With support from both her mom and dad, Chiquita dove headfirst into the season two combine. It helped that the league identified some of the weaknesses from season one, especially the fact that there's only one ball. Certain players would try to take over games to boost their own stats to the detriment of the league's ability to evaluate them.
But Chiquita had another barrier to overcome—the hate she would occasionally get from ignorant players or fans. Her approach has matured a lot over the last year, though.
"I look past all of that," Chiquita said about the haters. "I'm really focused on where I'm at right now. I try not to let the past dictate the present. People taunt and do what they want to do and I try not to let it get to me. It was something that stopped me last year. This year, I can't even tell you what a guy's name was, or Twitch name, because I kept telling myself 'Next game, next game, next game.'"
She knew that getting drafted this time was no guarantee. But the worst case scenario, not getting drafted, didn't seem that bad. At least by going through the combine, she knew she completed the process and gave it her all.
Warrior
Now, she's in one of the best situations in the league as a part of a Golden State Warriors organization that's heavily invested in esports. Warriors Gaming Squad, the organization's 2K League team, isn't one of the better teams in the league. But that gives Chiquita an opportunity to build something of her own.
"I feel like I don't have anything to prove to anyone outside my teammates, coaches, the Warriors, and of course myself," Chiquita said. "The Warriors obviously see something in me, I appreciate the opportunity they've given me, and that's all to it."
Chiquita spoke to several teams in the pre-draft process and believes it's her personality that the Warriors were enamored with. Lots of people really liked her game and her will to win, no matter what.
Now as she heads to Oakland to join her new teammates, she's had a chance to breathe and take stock of how far she's come and how much further she can go.
"[I'm] growing as a player," Chiquita said. "I had women telling me that I was an inspiration. It wouldn't be right for me to give up with so many people believing in me and I found the strength to keep pushing. I just want to play."