A new weapon will likely arrive in Fortnite: Battle Royale sometime next week.
The Mounted Turret, a stationary gun, is coming soon to Fortnite: Battle Royale, according to today's new in-game message. The weapon can be placed down to apply suppressive fire, but it can overheat if used too much.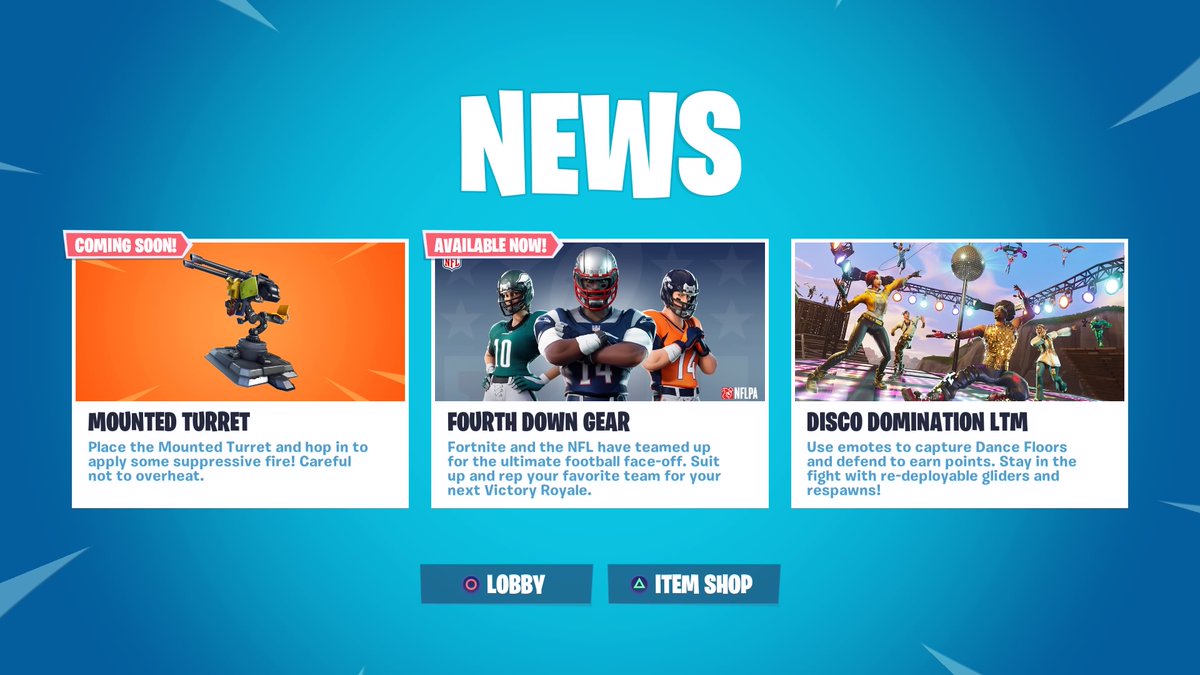 The fact that the weapon can overheat would lead some to think it could have unlimited ammunition. The Mounted Turret also might be like the Minigun and use light bullets. It will likely be more accurate than the Minigun, though, since it doesn't seem like the player using it will be able to move around.
As always, there's no confirmed date for when the weapon will make it into the game. The term "coming soon," however, typically means within the next week when used by Epic Games. It's likely that the Mounted Turret will be added either on Nov. 13 or 15.
Popular streamer Jack "CouRage" Dunlop reacted to the Mounted Turret news on his livestream Sunday, acting out how he thinks he'll be able to use the weapon in the future.
And while CouRage's depiction may end up being accurate, it would come as little surprise if the Mounted Turret turned out to be very powerful in the beginning, and then receive a nerf shortly afterward.