With 11 points in the grand finals, Morgausse has won the final Fortnite Summer Skirmish event at PAX West, securing the $225,000 grand prize.
Some of the top players in the world competed in this weekend's tournament, pushing through several qualifiers over the past few days to get to the grand finals, which featured a seven-game series to determine the final placings.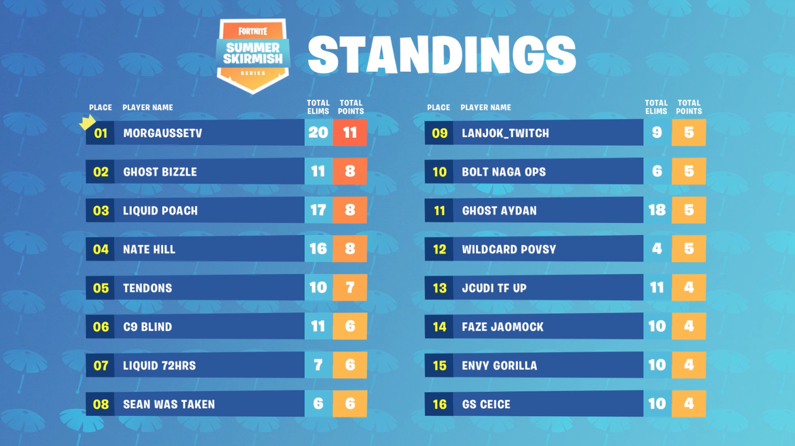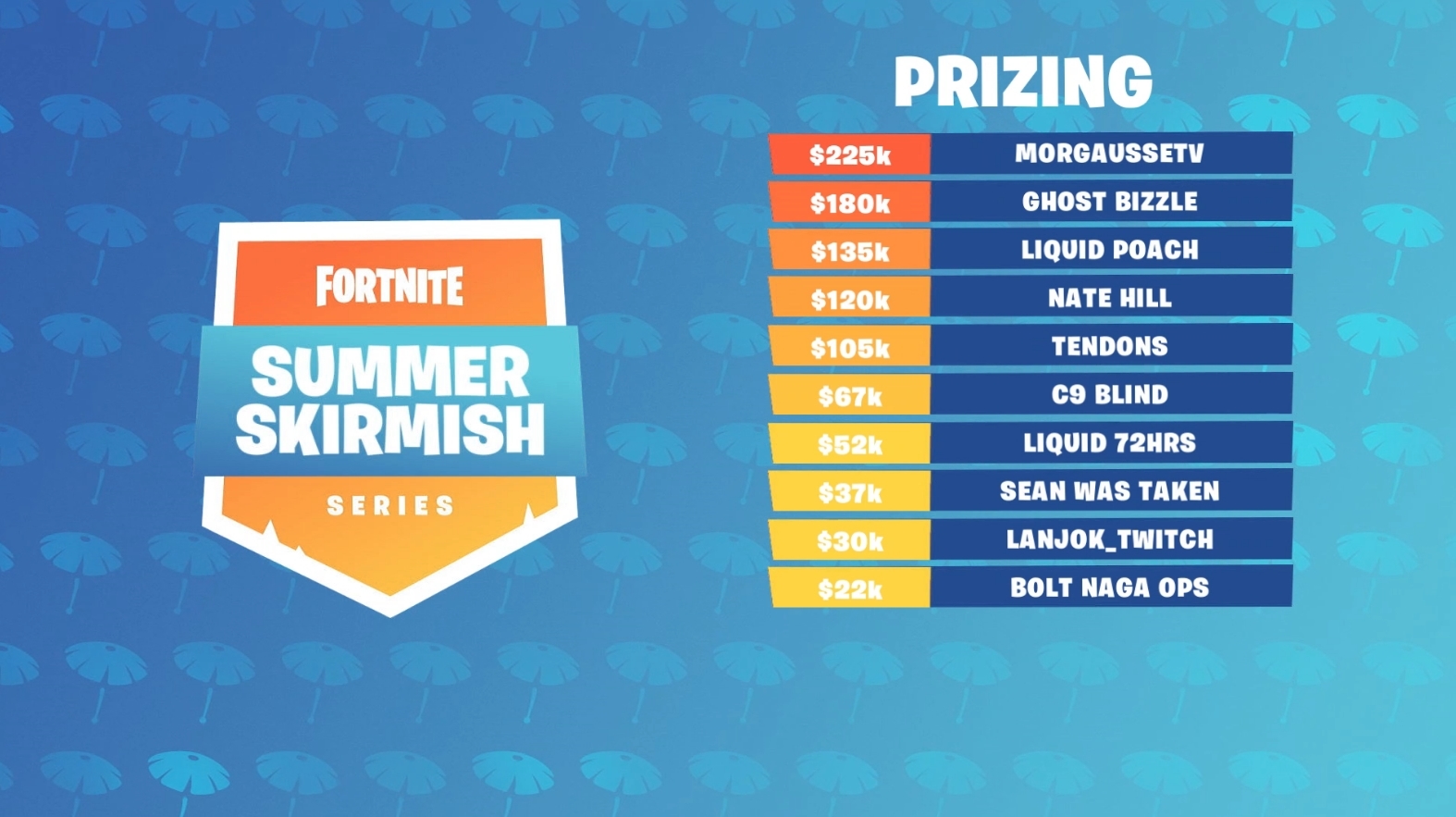 The top spot went to Morgausse, who understandably experienced major shock after it was officially revealed that he won. His stunned face showed the relief and awe that a $225,000 reward can cause. In addition to the grand prize, Morgausse earned an extra $25,000 for a Victory Royale earlier in the day.
He wasn't the only player who grabbed a large chunk of cash today, though. With $1.5 million on the line, each of the competitors in the grand finals earned at least $5,000. Bizzle, Jake "Poach" Brumleve, Nate Hill, and Thomas "72hrs" Mulligan all finished within the top 10, receiving thousands of dollars in the process.
Notable players outside of the top 10 include FaZe Clan's Turner "Tfue" Tenney, who finished in 27th with three points. Nick "NICKMERCS" Kolcheff, a popular console streamer, also finished in the top third, taking home more than $10,000 for his 17th-place finish.
The tournament's conclusion also marks the end to this year's Summer Skirmish series, an eight-week event that awarded $8 million to its competitors. The series served as a trial period for Epic Games, who has promised to hand out $100 million in the first competitive season of Fortnite.