Item gifting has been a highly-anticipated feature for Fortnite: Battle Royale fans. And now, thanks to leaker @The1Jaren, we've seen what this gifting system could look like in the popular game. 
A gifting system in Fortnite would allow players to buy emotes, skins, and other in-game items for their friends. Gifting was initially rumored in April when a Reddit user posted datamined information that revealed some preliminary files, and the rumors were expanded upon in July by @FNBRLeaks.
According to the leaked video, when you go to buy something in the Item Shop, a new button will appear below "purchase" that reads" Buy As a Gift" (this will only appear once gifting is officially added to Fortnite, obviously).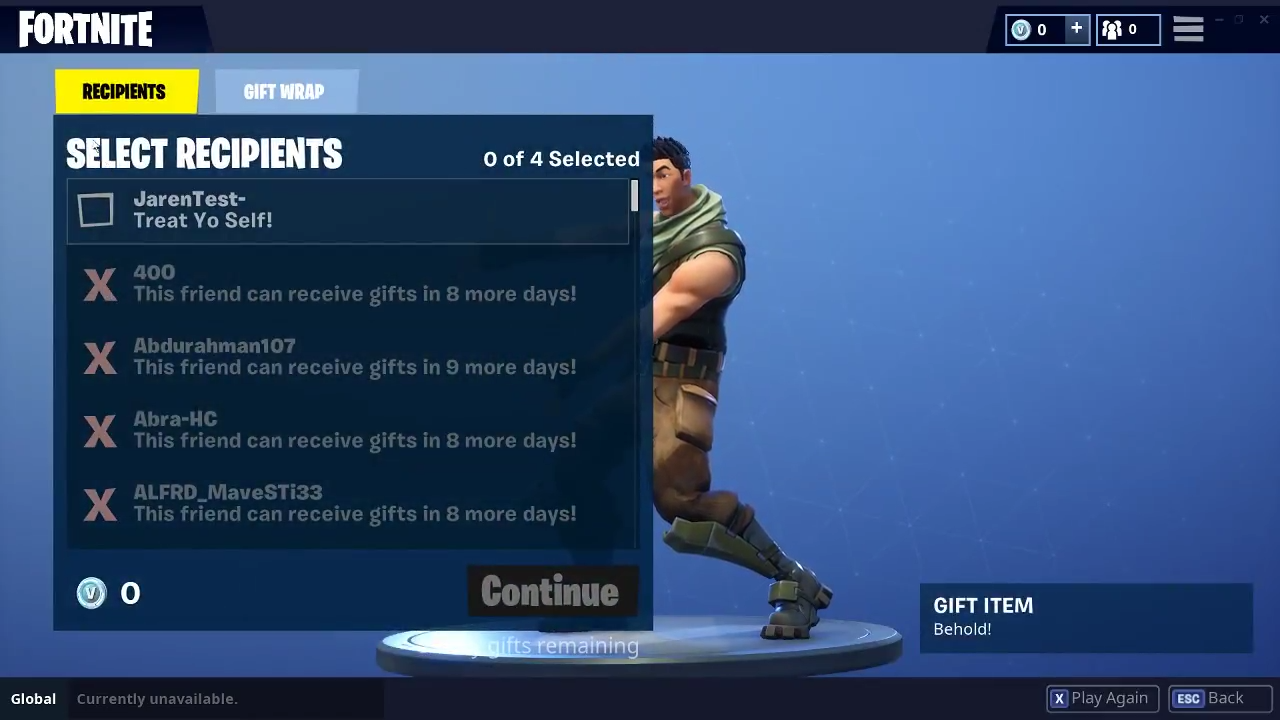 Related: Fortnite: Battle Royale datamine suggests item gifting
From there, it looks like you'll be able to select who you want to send the gift to from your friends list. You can even "personalize the gift" with a custom message. This screen does note, however, that any gifts that are sent to yourself can't be returned.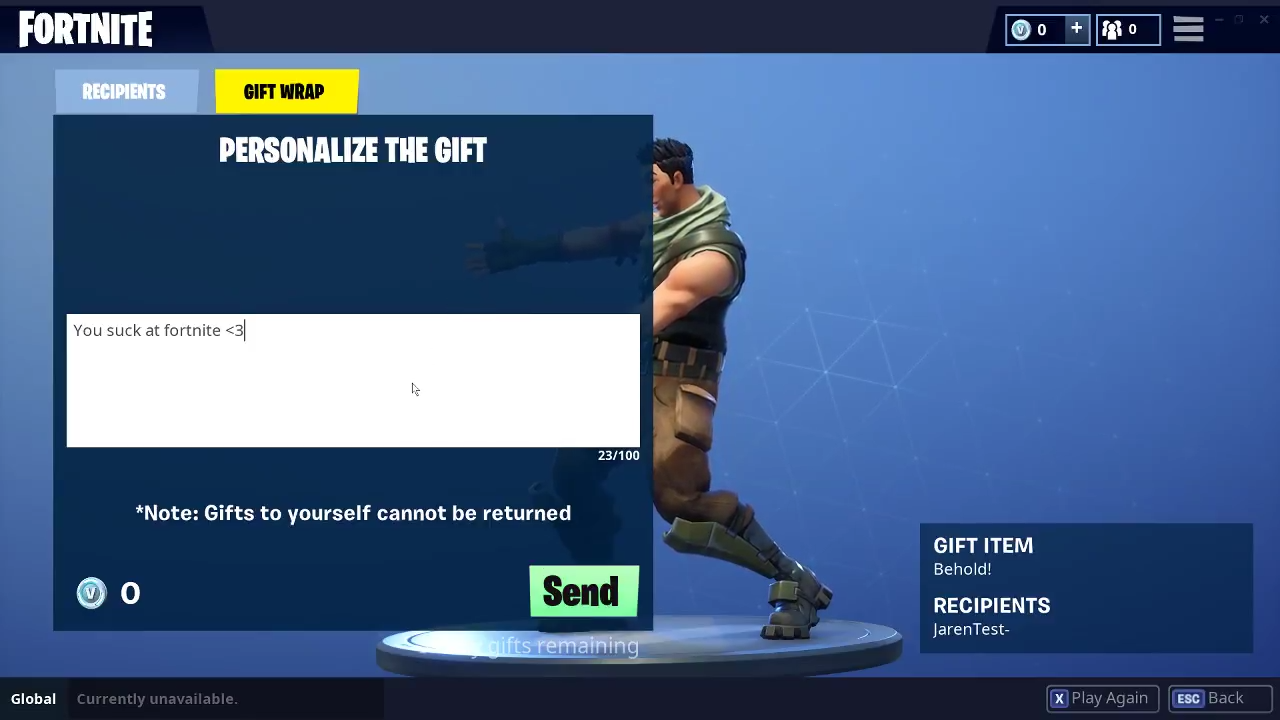 Based on the recipient screen, it also seems like there's a limit to how often you can send gifts to particular players. 
Although the gifting system hasn't been confirmed by Epic Games, it certainly seems like the feature is ready to be added to Fortnite very soon. Who knows, maybe Epic will introduce gifting just in time for the holiday season this winter.
H/T FortniteBR