Two new characters have been revealed for Bandai Namco's next anime fighting game, My Hero Academia: One's Justice.
Hero Killer Stain, who was one of the main enemies in the first season of the anime, and Shota Aizawa—also known as Eraser Head—who is the homeroom teacher of class 1A, will be playable in the game, according to Weekly Jump magazine.
This duo will increase the player roster to 12 fighters after Tsuyu Asui (Froppy), Denji Kaminari (Chargebolt), and Momo Yaoyorozu (Creati) were revealed earlier this month.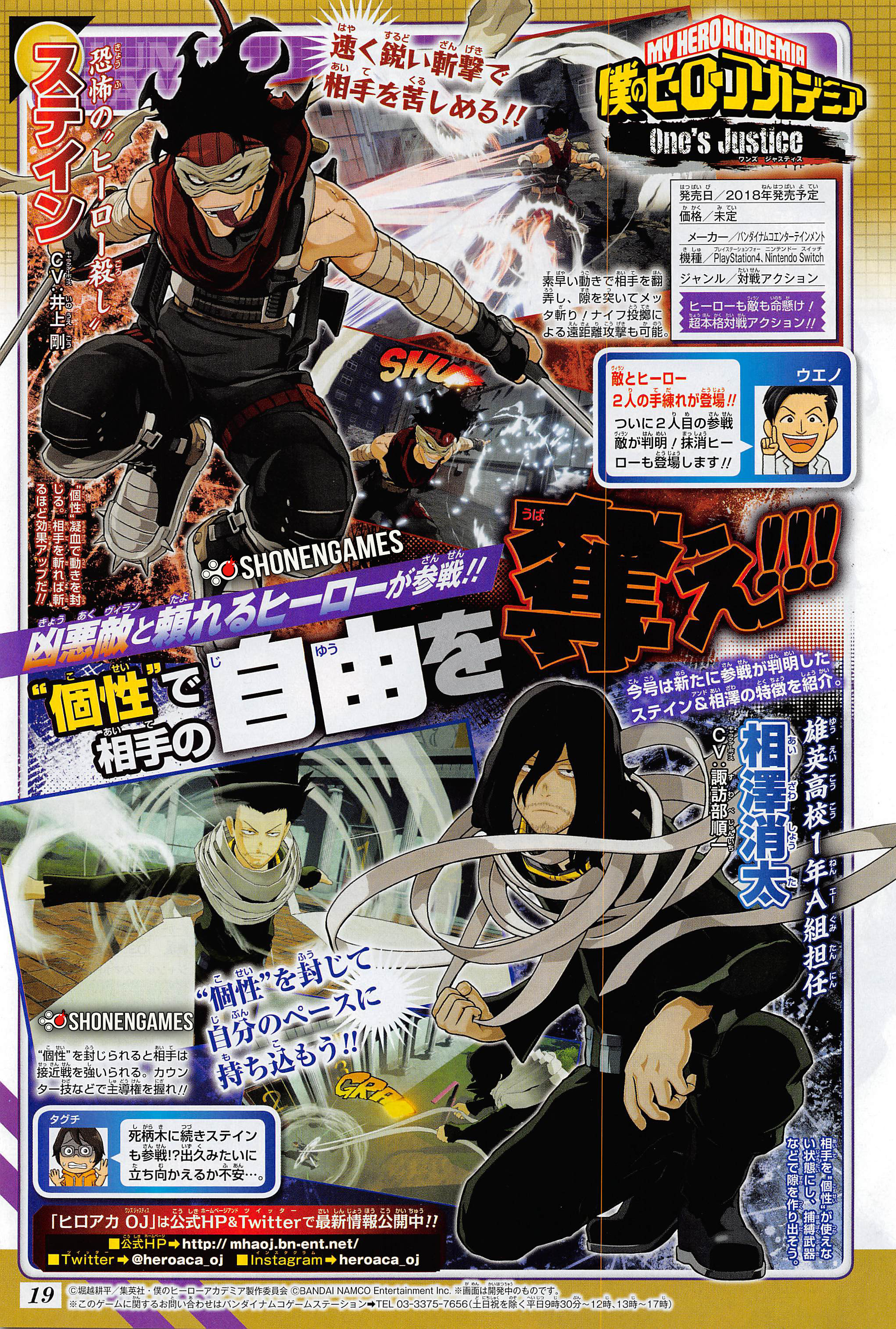 My Hero Academia: One's Justice is based on Kohei Horikoshi's popular manga series, Boku No Hero Academia, and it's the first console and PC game made for the series following the release of the 3DS fighting game, My Hero Academia: Battle for All.
Related: Tsuyu, Denki, and Momo join the My Hero Academia: One's Justice roster
Not much is known about most of the characters in the game at this time, but Bandai Namco should release more information on the title in the future. Based on their appearances in the manga and anime, however, we can assume that Hero Killer Stain could be a quick, nimble fighter who slowly chips away at a player's life bar. Eraser Head, on the other hand, could stop opponents from using certain abilities due to his Erase quirk, while attacking from afar with his bandages.
The game is expected to be released sometime this year for PlayStation 4, Xbox One, Nintendo Switch, and PC. Japanese players, however, can only get the game on Nintendo Switch and PlayStation 4.
About the author