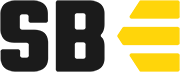 This article is brought to you by StatBanana, the best Dota 2 strategy tool.
---
Virtus Pro were one of the most dominant teams throughout the last Dota Pro Circuit season. But after making some major roster changes following The International 2019, the team struggled to find their footing. 
Even after the team pulled out of the Dota Summit 11 Minor to focus on getting the team ready for the rest of the season, VP officially signed stand-in player Vitaliy "Save-" Melnik to a full contract today. This move completes his transfer from Winstrike Team less than a month after he joined Alexey "Solo" Berezin's new roster.
"Save- performed well this month and deserved the spot in the regular roster," VP's general manager Roman Dvoryankin said. "He's noticeably stepping his game up both, in personal skills and communications with teammates, bringing a new approach to the team."
This solidifies four of the five players that make up VP's roster for the next DPC qualifiers with only one stand-in remaining as Solo tries to finalize everything. And despite the lack of early success, the team's captain hopes that Safe- can improve even further. 
"The big question is: will he be able to reorganize his pub mentality where you want to show your best cards on a narrow hero pool, farm some items and deliver the same plays to raise your MMR?" Solo told prodota. "You need to play on one hero and in the next game another one. If he succeeds, then he has the potential to become the best position 4 in Dota 2 history—his potential is that great."
Since VP won't be competing in any of the major tournaments in November, that gives Solo a full month to work out a lot of the problems that led to their defeat in the first Major qualifiers. As he said, Save- showed a lot of potential in his matches, so it makes sense that the team wants to lock him in with a full contract and build for the future. 
Egor "epileptick1d" Grigorenko (stand-in)
Vladimir "No[o]ne" Minenko
Roman "Resolut1on" Fominok
Save-
Solo
As of now, the next tournament VP will compete in is the qualifiers for the MDL Chengdu Major, which begin on Dec. 1.