Dota 2 and esports history have been made once again. The International 7 prize pool has officially passed the previous tournament's record of $20,770,460.
This also marks another broken record for esports in general, as the current prize pool of $20,772,353 is now the largest ever for a single event in the industry's history.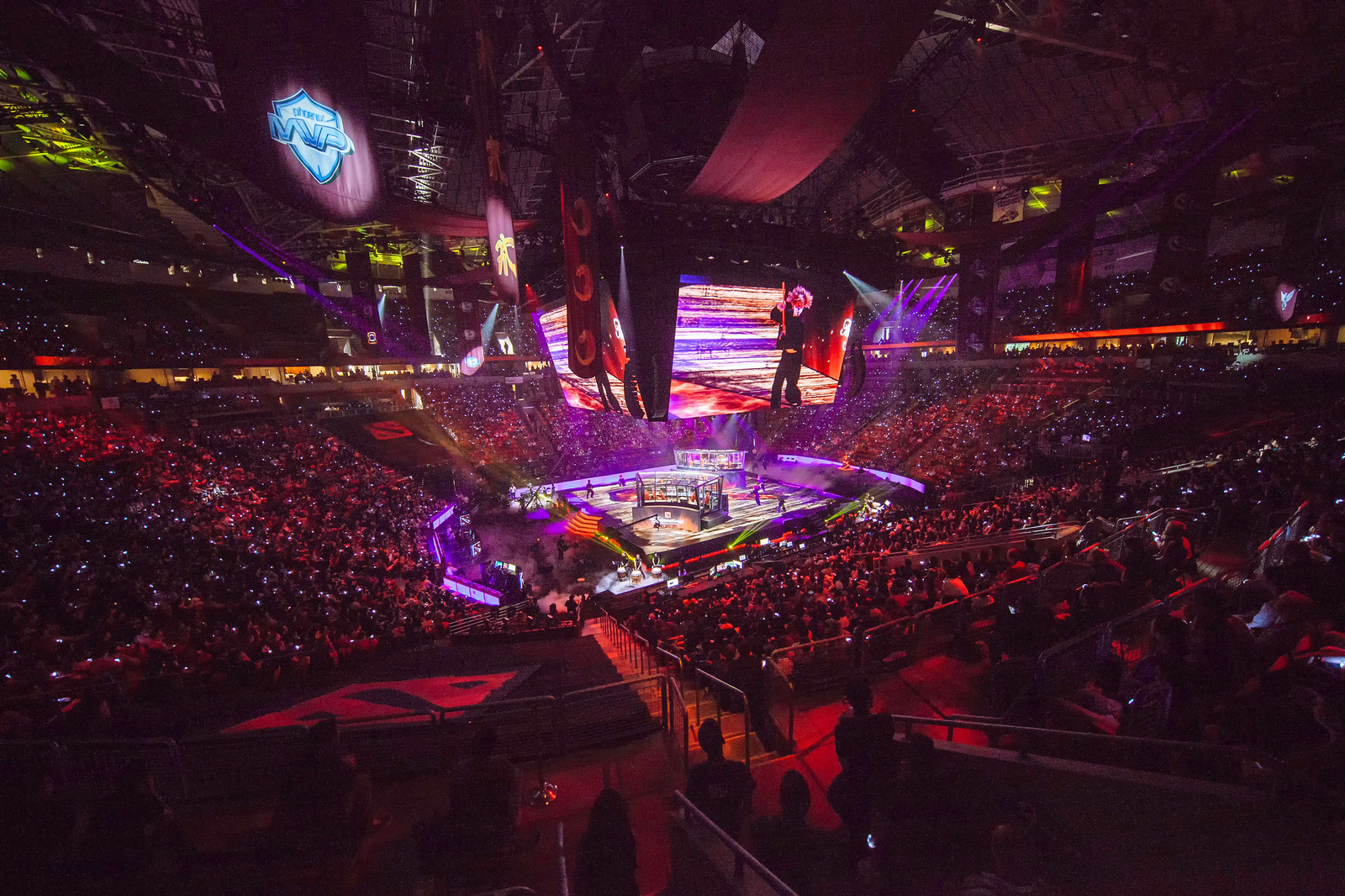 As with previous iterations of Valve's flagship tournament, the prize pool was crowdfunded by way of the Battle Pass: A virtual item which includes the TI7 compendium (a companion book of sorts, where players can make predictions on how the bracket will go, among other things), a bundle of cosmetic items and in-game effects, and other rewards based on the level of the Battle Pass.
The initial base prize pool set by Valve was $1.6 million, the same amount it has been set at since TI4. From there, the total was increased by more than 1,200 percent through crowdfunding alone.
According to the International prize tracker hosted by Team Secret manager and community figure Matthew "Cyborgmatt" Bailey, TI7 managed to break the record in 20 days less than it took to reach that point last year. Based on the chart below, the biggest spike in Battle Points sales happened around Day 50, which is when the Battle Level bundle was released.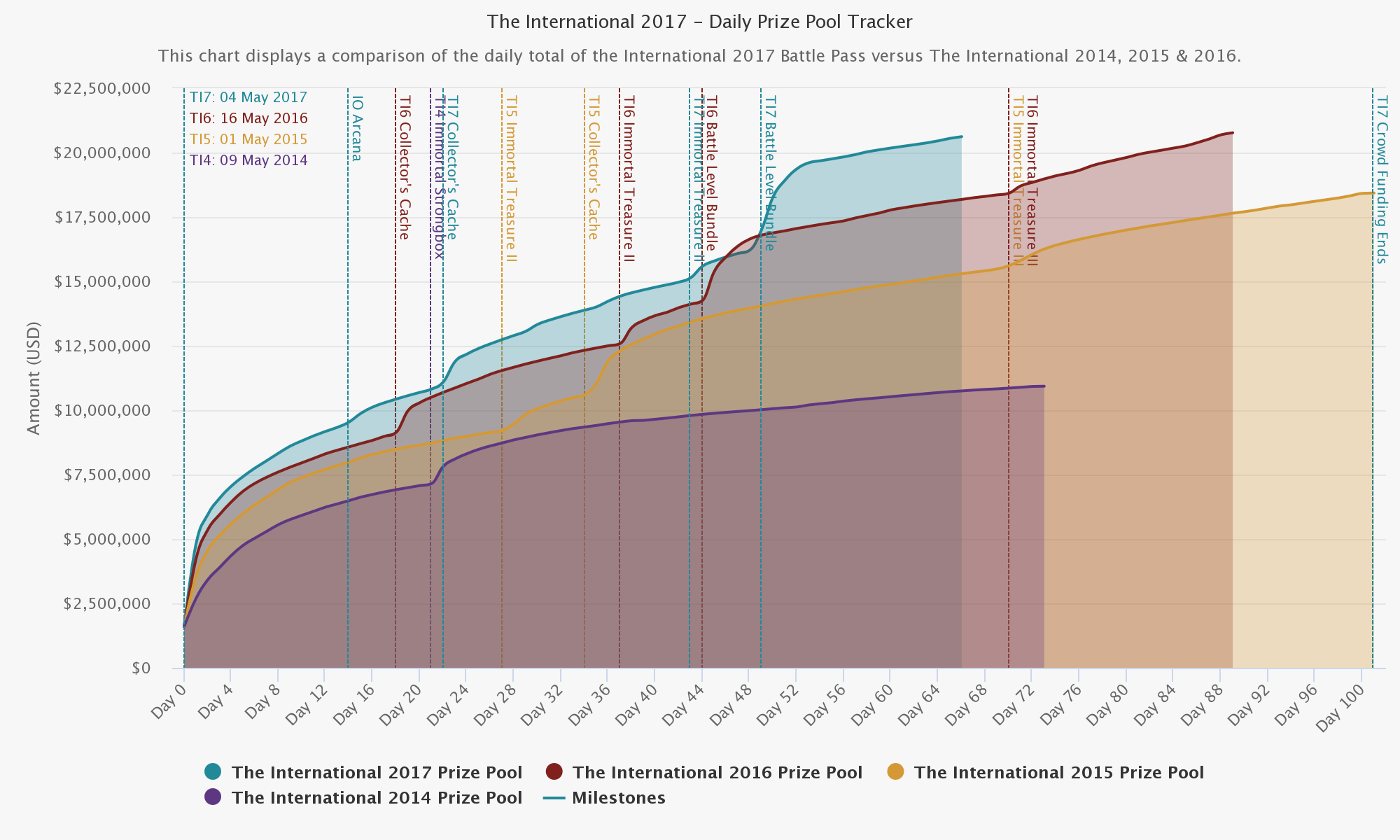 Crowdfunding will continue for another 32 days, which means the prize pool will just get bigger until then. In fact, since Valve is still due to release the third and final Immortal Treasure, sales could spike once again when that happens.
TI7 will begin its group stage on Aug. 2, at KeyArena in Seattle. This will mark the fourth consecutive time that the event will be held in KeyArena, and the first time that the event will host 18 teams rather than 16. Counting individual player nationalities, a whole 25 countries will be represented at the event—three more than at TI6.