There is no rest for the weary in Dota 2—at least, for this month. The Pro Circuit kicked off last week with the StarLadder i-League Invitational, which was conquered easily by The International 7 champions Team Liquid.
Not even a week has passed and we've got yet another weekend event on our hands. Eight teams will descend on Bucharest, Romania to participate in the PGL Open, where $300,000 in prize money and a total of 300 Pro Circuit points await the challengers.
A few teams in the field at Bucharest are coming in fresh off their respective campaigns at StarLadder, which can be a good or bad thing momentum-wise depending on their results at the previous tournament.
Meanwhile, every other squad in the mix will be taking on this event as their first LAN of the new season, making this a preliminary test for them and their new rosters.
Either way, there should be some great games in store for us this weekend.
Three in the marquee
The three most likely winners in this tournament come from three different regions: Evil Geniuses from North America, LGD Gaming from China, and Mineski from Southeast Asia.
EG had a rough time at TI7, no matter how anyone slices it. Twelfth place for a team with the best player in the world (individually speaking) and an all-star supporting cast was incredibly disappointing. So much that it prompted the squad to shift gears some time after the tournament, removing Ludwig "zai" Wählberg and swapping living legend Clinton "Fear" Loomis in.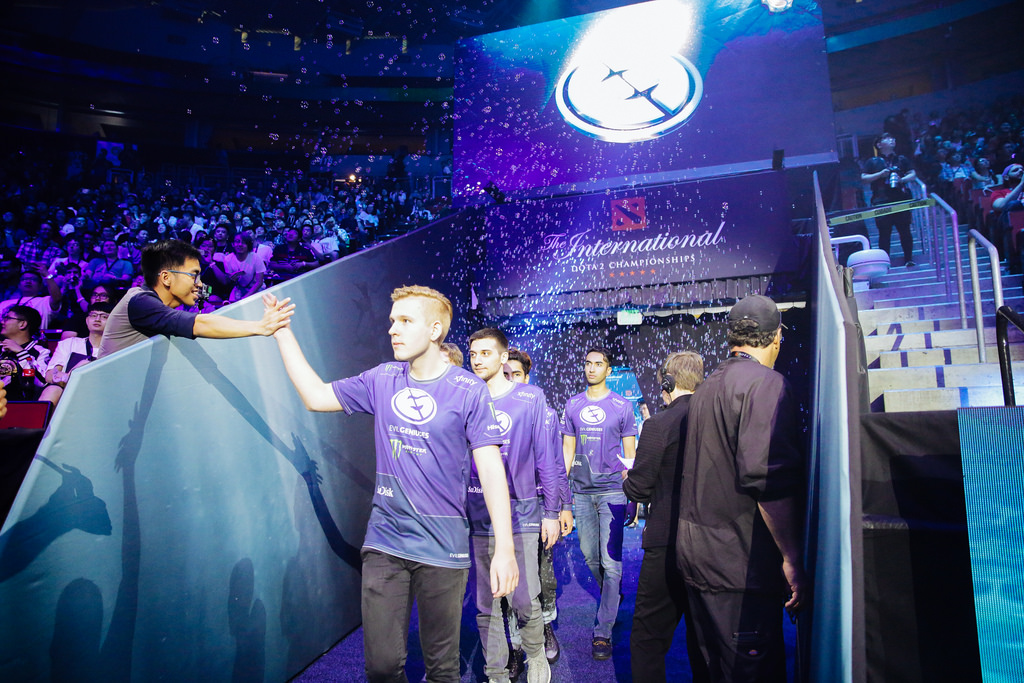 Andreas Franck "Cr1t-" Nielsen has moved back into the utility support position, which was his role back when he was winning pretty much every Major ever with OG. He has also relinquished captaincy over to Fear, who also served as EG's leader in the past.
Given that Cr1t- was once one of the finest utility supports in the world, and that Fear is one of the most respected captains from NA, this arrangement should work out well for them.
LGD Gaming finished within the top 4 at TI7, a highly respectable result for a team that was positioned around the middle of the tier 1 Chinese scene last season. Wang "Ame" Chunyu, Lu "Maybe" Yao, and Chen "Victoria" Guanhong played extremely well in Seattle, boosting them past some of the strongest teams in the field.
Unfortunately, they won't be playing with Victoria for the foreseeable future. This has forced them to sub in their coach, the venerable Yao "357" Yi. At the ripe old age of 32, it remains to be seen whether or not he still has the chops to keep up with the youngsters in the scene.
He will be playing the hard support position, though, so mechanics should not be his utmost concern this weekend. Instead, he must find a way to keep his team's chemistry and cohesion intact after losing Victoria. Should he and the rest of the team keep their morale up throughout the event, it is possible we'll be seeing LGD finishing within the top 4 at the least.
Finally, we have Mineski, now the top dog of the ever-shifting, highly competitive Southeast Asian region. Seen taking second place against Liquid at StarLadder last week, it is abundantly clear that they've got something really good going on with this new lineup.
While Chai "Mushi" Yee Fung and Daryl "iceiceice" Koh's handles will stand out immediately to literally anyone looking at their roster, the true star of the show (at least right now) is Anucha "Jabz" Jirawong.
Once the mid laner for the now-defunct Team Faceless, Jabz has found a new home in the utility support role—and it suits him ridiculously well. His Clockwerk and Rubick play at StarLadder was downright awe-inspiring. The 19-year-old seems to have unlocked his true potential as a Dota 2 pro, something that Mineski will have to leverage in order to place well here.
Middle of the pack
Fan favorite squads Natus Vincere and Team Secret were likewise present at StarLadder, with the former making an early exit in the group stage and the latter being eliminated by Liquid in the semifinals.
Na'Vi fell just short of the top 4, after putting on a show in their first group stage series against Secret. Despite the support of the local crowd, they failed to capitalize on their momentum against compLexity. Their rematch against Secret in the same group ended in disaster, quelling the "Na'Vi is back!" crowd once more.
It wasn't all bad, though. One must remember that Na'Vi has two new players in their lineup—with one of them being a relatively unproven hard carry. For them to have actually won a best-of-three series was a big step in the right direction, and the fact that they even qualified for the event scheduled right after StarLadder says quite a lot about this new roster.
While they may not be guaranteed to make the semifinals here either, their run at StarLadder should at least help them build towards better teamwork and gameplay.
Secret, on the other hand, made it to the playoffs last week. Make no mistake about it: There is some serious talent on this team, giving them a nice balance of power across all five roles. Yazied "YapzOr" Jaradat is their undeniable centerpiece, though. A god amongst utility support players, his Rubick and Earth Spirit play strikes fear into the hearts of many.
There is little doubt that they'll be relying on him more heavily in the coming months. His presence on the roster makes them a fairly significant threat wherever they go, especially to teams that don't respect them in terms of scouting and research.
And then, there's the magical reunion—a product of the greatest timeline for fans of hyper-aggressive playstyles. Immortals, more famously known as the former MVP Phoenix lineup, will be playing their first tournament after their disbandment at TI6, and their first event ever under the new organization.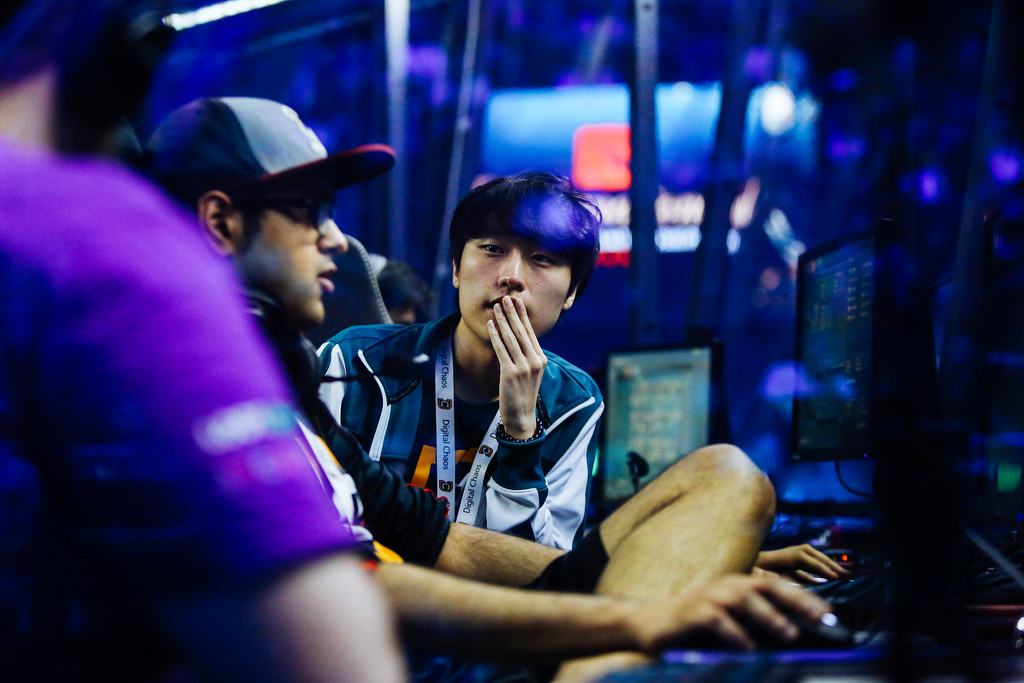 Back in the day, when the Korean server still existed, the country's pro scene was too little to sustain teams and players, and the infrastructure was lacking. Bereft of a server to play on, MVP Phoenix basically had to become a Southeast Asian team, competing against teams with an advantage in terms of in-game latency. They had no one to scrim with in their own country, either.
Now, as official members of the Immortals organization, they can focus entirely on practicing and playing without having to worry about ping in online tournaments or whether or not they'll have good teams to practice against. Add to that the fact that the current metagame suits their "caveman-like" playstyle, and you've got something truly amazing in the works.
They'll have to prove themselves once again after such a long hiatus, of course—but the odds are more in their favor this time.
Faced with a struggle
Peruvian team Infamous was actually part of The International this year, thanks to their victory at the South American regional qualifiers. Unfortunately, absolutely none of the players from that roster are in this one, so it's back to square one for them.
In fact, they didn't even qualify directly for this event; they were given the SA slot by default due to the disbandment of Digital Chaos.SA—the original winners of the qualifier. Needless to say, they have a whole mountain to climb if they want to place well this weekend.
Finally, there is VGJ.Thunder, formerly known as just VGJ. Like Infamous, their current roster is completely different from the one that had Bai "rOtk" Fan, Xu "fy" Linsen, and Lu "Fenrir" Chao on it. They do have veteran hard carry Liu "Sylar" Jiajun playing for them, but it's going to take way more than him to get past the rest of the field in Bucharest.
---
The PGL Open begins tomorrow, starting with LGD Gaming and Infamous at 4am ET. PGL's official Twitch stream will host all the matches for the weekend.
About the author