The tournament organizer behind one of the upcoming Valve Majors in Dota 2 has allegedly neglected to compensate the broadcasting talent it hired for one of its past events.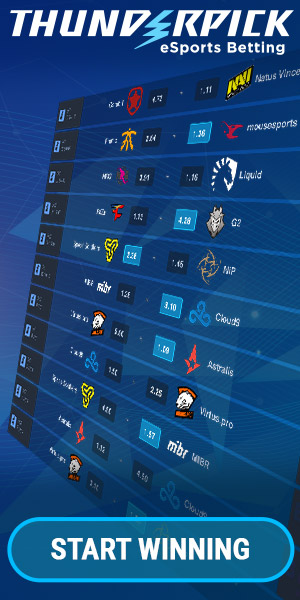 The Malaysia-based event hosting company Fallout Gaming, which hosted an event called Galaxy Battles on June 15, has allegedly failed to pay any of the English-speaking talent present at the event—according to panelist Andrew "Zyori" Campbell. Zyori, who attended the event with several other employees of the Dota 2-centered production outfit Moonduck, laid into the event organizer on Twitter, after news broke that yet another event organized by Fallout Gaming had descended into chaos.
The event in question is called Red Bull Coliseum, which featured a multitude of games, such as Overwatch, Dota 2, FIFA Online 3, and Counter-Strike: Global Offensive. Taking place between Oct. 27 to 29, the grand finals for the CS:GO and Overwatch competitions were rescheduled mere hours before they were set to take place. Fallout Gaming's official stance on the matter was that the finals would be held in a new venue, due to persistent technical issues—a statement competitors attending the event have corroborated. Players were, apparently, expected to compete on low-spec laptops—causing several delays due to the laptops constantly dropping frames, as well as frequent connection issues.
Another reason for the cancellation and subsequent relocation of the grand finals, however, appears to be caused by one of the city's local municipalities closing the event down. Fallout Gaming had, apparently, not applied for a license to host the event, and was told that it had two hours to pack up all of its equipment in order to not have it impounded, according to a report by Southeast Asian news site Spout 360.
Fallout Gaming has been frequently criticized in the past for organizing lackluster tournaments—with several of the company's previous events being plagued by production issues, poor player conditions, and subpar accommodation for on-site viewers. Most famously, its 2015 event Malaysia All-Star was panned heavily for all of the above reasons.
This recent slew of controversy around Fallout Gaming comes just two months before the company's second iteration of Galaxy Battles. The event, which is set to take place on Jan. 15, 2018, will be the first Valve Major of the 2017-2018 tournament season to take place in Southeast Asia, and will feature a $1 million prize pool.
Hopefully, the second season of Galaxy Battles won't become another Shanghai Major—but for now any skepticism is advised.