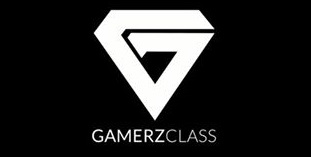 This article is proudly brought to you by GamerzClass.
---
Evil Geniuses weren't in a good spot after the first few days of The International 2019 group stage.
After a miserable 1-5 start, the kings of North America started to hit their stride, sweeping three of their last five matchups to barely make it into the upper bracket for the main event. With that kind of shift in play, EG were ready to take the fight to a struggling Team Secret and secured a 2-1 series win today.
Secret were a dominant team for most of the 2018-19 season and started off TI9 in a similar form. It wasn't until the last few days that they faltered and started dropping games. That shaky play wasn't enough to knock them from the upper bracket, but it made them look vulnerable.
EG took full advantage of that weakness and came out swinging with a heavy-pressure lineup surrounding Syed "SumaiL" Hassan on Leshrac.
Secret didn't make things easy on the NA team, fighting back in lanes and taking back the lead around 30 minutes in. Michał "Nisha" Jankowski was dealing a lot of damage with his Skeleton King's varied reach, but it was never enough to secure the kills for himself or his teammates.
EG eventually broke through Secret's defenses and pushed the high ground. Timing their assault perfectly, they managed to take Ludwig "zai" Wåhlberg out of the fight with no buyback and win the key teamfight to seal the deal.
Game two looked questionable on Secret's end early as they drafted Earthshaker for a second match despite Yazied "YapzOr" Jaradat not playing well on him at all in the opener. They also allowed EG to get SumaiL back on Leshrac and Artour "Arteezy" Babaev picked up Sven.
Despite running back their successful core, EG were less prepared to defend their supports as Nisha feasted and ran a solid frontman for every fight on Faceless Void. Even that didn't seem to stop EG from pushing forward. They capitalized on several mistakes from Nisha and caught Clement "Puppey" Ivanov on his own, killing him 11 times.
It was almost too much for Secret to overcome, but the combination of zai catching EG in his Black Holes and YapzOr's Echo Slam helped keep them in the fight. With a resource lead in hand, EG only had to wait for the right time to strike in order to finish Secret off, but they were caught off-guard by zai.
Leaping forward, zai engaged to buy time for his team to catch up as they threw all of their specials out and team wiped EG, forcing a third game.
That momentum seemed to carry into the decisive match. Secret held a 5,000 gold lead 10 minutes in after singling SumaiL out in lanes. Things were looking up until EG got rolling during the teamfights and made sure zai was a non-factor.
Killing Secret's Sand King made zoning a lot harder for the European team, which was a key reason a draft with no real teamfight synergy managed to win almost every teamfight. Arteezy's Phantom Assassin was brilliant in keeping the pressure on Secret while SumaiL and Gustav "s4" Magnusson cleaned things up.
The comeback victory was capped by Arteezy and SumaiL heavily committing to a fight that could have gone either way. Even with some of their talents on cooldown, they were able to take out three of Secret's players when they had no buyback available.
From there, they pushed in, secured a fourth kill on Puppey, and started celebrating their victory.
This win puts EG up against OG, the team that knocked them out of the upper bracket last year. OG look like they're unstoppable this year too after sweeping Newbee. Whoever wins that round will secure a top-three finish and a clear shot at the Aegis of Champions.
Meanwhile, Secret drop down and will play for their tournament lives against Mineski, one of the teams that shocked a lot of fans by taking a game off Secret in the group stage. With their mixed performances at past events, Secret don't want another ninth-place finish on their TI resume.