Dota 2's metagame has quite a rich history. From the limited pool of available heroes at the inaugural International to the extremely diverse spread at TI7 this year, there's always been plenty to talk about.
Since Dota 2 is now over six years old, it's sometimes easy to forget just which heroes defined how the game was played in years past. We all know that TI3 revolved around Batrider and Alchemist, but did you know that Chaos Knight was actually picked less than you might expect given the impact the hero had on the grand finals?
Web developer and Dota 2 fan named "zokemo" wants to help us remember the early days of the game. Earlier today, he took to Reddit in order to post about "The Metagame", a website that contains an interactive, visual representation of pick and ban trends at Valve events since TI3.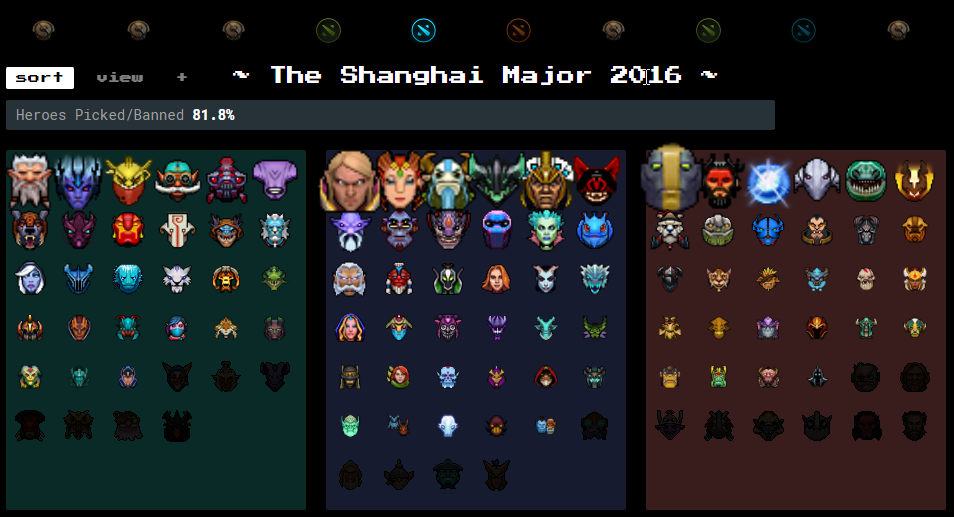 The site pulls data from statistics website datdota, compiling matches and putting the hero numbers together by event. These numbers are then represented using hero icons taken from the Dota 2 client. The more that a particular hero was picked or banned at an event, the larger the hero icon displayed on the site's interface.
The table can be sorted such that the icons are displayed in descending order, and even features a chart that shows a particular event's most and least popular picks. Heroes found towards the left of the graph are considered to be the tournament's top tier selections.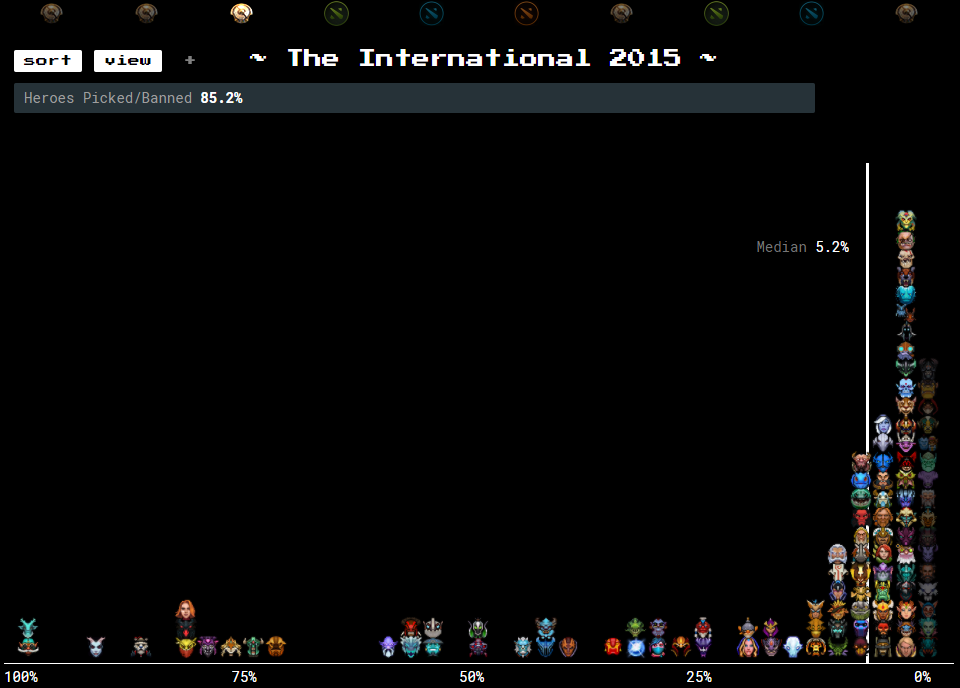 Each event's median pick rate is also displayed on the chart. For example, the chart for TI7 shows a median of 12.8 percent—the highest number out of all the tournaments contained within the website.
Elsewhere on the site, users can find commentary on the trends seen through the statistics, as well as zokemo's thoughts on how game balance has been developing through the years under the guidance of lead developer IceFrog.
Simply put, this site is a Dota nerd's dream. Hopefully zokemo keeps updating it through the current Dota Pro Citcuit and beyond, allowing fans to continue to track the history of the metagama for years to come.