It's been a whole three days since the conclusion of The International 7, and if you're anything like us, we're still trying to get over the post-event depression.
During the lead-up to the tournament, we wrote about all 18 teams that participated at TI7, and how they would likely perform given certain factors such as skill level, results, consistency, and team chemistry. At the end of each preview, we gave the teams grades from A+ to D-.
Now that the event is over, we're here to reevaluate the grades we gave them initially. Team grades will be adjusted according to how well the teams did (final results). We'll also be assessing why a team's grade has either gone up or down, and whether or not their final result was expected.
North & South America
Evil Geniuses
The boys in blue were one of the six direct invites to the tournament, and the only one from North America to receive an invite. Given that they won the Manila Masters just a few months before TI7 and that they had an extremely stacked roster, it looked like Artour "Arteezy" Babaev was finally ready to capture that TI championship he'd been chasing for three years.
Placing themselves in the upper bracket by taking third in Group A helped their case for a while. Everything was in place—until they crashed and burned out of the event without winning a single game on the main stage.
To be fair to Team Empire, they played spectacularly against EG in their lower bracket series. Roman "Resolut1on" Fominok played out of his mind in both games, giving the Russians the boost they needed to take down the best NA team.
But for EG, this was hardly the performance anyone thought they would put on. This was supposed to be the year of the repeat title—but instead, fans had to watch them fall apart on the main stage.
We gave them a grade of A before TI7. After finishing in the top 12 in spite of a decent group stage result, it would simply be wrong to not give them a C.
Cloud 9
Team Anime went into TI7 as a fairly solid pick for a top six or top eight finish. Third place at the Manila Masters and second place at the ZOTAC Cup Masters against EG and Newbee respectively meant that they had results to back up the depth of talent in their roster.
Instead, they were met with Resolut1on's wrath in the first round of the lower bracket, who sent them packing after just one game. Even long-time C9 fans, who are used to disappointment by now, had to have been shocked by the outcome.
It's back to the drawing board for Jacky "EternaLEnVy" Mao and the rest of the squad during this shuffle period. From a grade of B, we give them a new grade of D.
Digital Chaos
In our preview of Digital Chaos, we pegged them as average contenders in the field—or "not bad, but not good either." Given their middle-of-the-pack roster and past episodes of poor team coordination, it was difficult to imagine them getting that far at TI7.
And that is exactly what happened. Surviving the group stage was about as much as they could hope for, and the fact that they got past iG Vitality in the first round of the lower bracket was already pretty good all things considered.
But running into the red-hot LGD Gaming spelled their doom, forcing them to settle for a top 12 finish. Their grade of C thus remains unchanged, given their rather unsurprising result.
Infamous
Not much to be said about the lone South American team at TI7 at this point. They came in as one of the underdogs, and so the expectations surrounding them came true. Enzo "Timado" Gianoli did show off his skill where he could, though—and it would be great to see him competing in a premier tournament again soon.
But for now, Infamous' initial grade of D is justified.
Southeast Asia
Fnatic
Poor, poor Fnatic. Considering their well-balanced roster filled with some pretty good talent and experienced veterans, they looked like a team that could make another miracle run, much like they did at TI6.
Instead, they floundered from the get-go, failing to gain any traction in the group stage from the first day onwards. Plagued with what seemed like significant team chemistry issues, they rarely ever looked like they were on the same page or that they were communicating with each other properly.
Truly, they had the potential. But sadly it was never unlocked in Seattle. Chong "Ohaiyo" Xin Khoo will have to dig deep in order to have his team recover from such a huge loss — if they aren't just straight up disbanding, that is. We gave them a B-, but an F would suit them best considering how hard they fell at TI7.
TNC Pro Team
TNC impressed everyone with their great performance in the group stage, giving the team their first ever upper bracket start at the International. Theeban "1437" Siva was ready to lead the squad to the top six, but unfortunately for them they were selected by eventual third placers LGD.Forever Young.
One 0-2 result later, and they found themselves in the lower bracket against OG. The community was excited at the prospect of an epic rematch between the two teams, but this year OG managed to get their revenge in just two games.
TNC thus had to leave the tournament without a single victory on the main stage, which was quite disappointing knowing that their roster this year was even better than the one from last year.
Kingslayers they were not, as we initially thought they would be, but few could say that they took their losses lying down. From a generous assessment of B, they get downgraded to C+.
Execration
Sadly, not even the great Ryan Jay "Bimbo" Qui could save Execration from early elimination. Having barely scraped by in Group B with a 5-11 record, they failed to beat Team Secret in the first round of the lower bracket—and boy was their loss ugly.
Secret's twin cores Pyo "MP" No-a and Zheng "MidOne" Yeik Nai dismantled Execration in a 31-8 thrashing, which ended with Secret having a net worth lead just shy of 40,000 gold.
This would likely explain why Execration has released Fernando "Nando" Mendoza during the post-TI shuffle. Perhaps radical changes are in the works for the Filipino team, to whom we gave an initial grade of C-. They go down to D after their less-than-inspiring result at TI7.
China
iG Vitality
iG Vitality was seen by several analysts and casters as one of the underrated Chinese teams at TI7; a fair assessment given their consistent appearances at premier LANs and respectable placings in a few of those events.
When TI7 finally rolled around, however, the assessment proved to be false. Tied with Team Secret in Group A, they started the main event in the lower bracket as expected, only to run into Abed "Abed" Yusop and the rest of Digital Chaos.
It ended poorly for iG Vitality. Abed's Death Prophet ran roughshod over the Chinese team, sending them home earlier than most expected. Traditionally, iG Vitality gets a bit further in tournaments than they did here, but DC were the better team that day. Their C+ goes down to a D, therefore.
Invictus Gaming
The main Invictus Gaming squad started the tournament off strong, thanks to a fourth place finish in Group B and an emphatic victory over Team Liquid in the first round of the upper bracket. The upset win catapulted them into the top six, and for a while fans thought that Liquid would choke early on in the event.
Unfortunately for iG, they went on to face two fellow Chinese squads that were far stronger. Newbee sent them into the lower bracket, and LGD swiftly ended their campaign in a series that clocked less than 60 minutes of in-game action.
Considering their position coming into TI7, though, their final result was quite satisfactory. All in all, they've had a pretty good year, given that they won a premier tournament and placed respectably elsewhere. A small bump up from C+ to B- seems fair for them.
LGD Gaming
Now we're getting to the good stuff. We initially projected LGD as a top eight or top six threat at TI7, but they one-upped our expectations with a fourth-place result.
While they did fall to the eventual champions in the lower bracket, it would be unfair to not point out that a good number of their players had a spectacular tournament run. Lu "Maybe" Yao lived up to his reputation as one of the best Chinese mids ever, and Chen "Victoria" Guanhong showed a level of skill that had never been seen from him before.
We gave them a B-, but after their great performance and result, we think they deserve at least a B+ if not an A-.
LGD Forever Young
But the power of youth stood strong when it came to the two LGD squads. LGD Forever Young topped their group in the preliminaries and simply refused to let go of their immense momentum in the playoffs.
Each and every member of the team had the tournament of their lives. Xie "Super" Junhao and Tue "Ah fu" Soon Chuan especially were playing out of their minds, with the latter being the center of attention in the tournament's most mind-blowing play:
They dropped out of the tournament in third place, which was hardly an easy feat given the fierce competition in the upper bracket. There is also plenty of honor in being sent home by the eventual grand champions, and so in spite of falling short of the grand finals LFY definitely should pat themselves on their backs for such a result.
We had them vastly underrated at C+. They come out of TI7 with a solid A.
Newbee
As the one Chinese team that survived the bracket in order to make it into the grand finals, Newbee showed Valve, KeyArena, and everyone watching at home that they definitely deserved the direct invite.
There's no question about it: they played extremely well throughout the entire event, taking down a few favorites and even LFY who were looking unstoppable.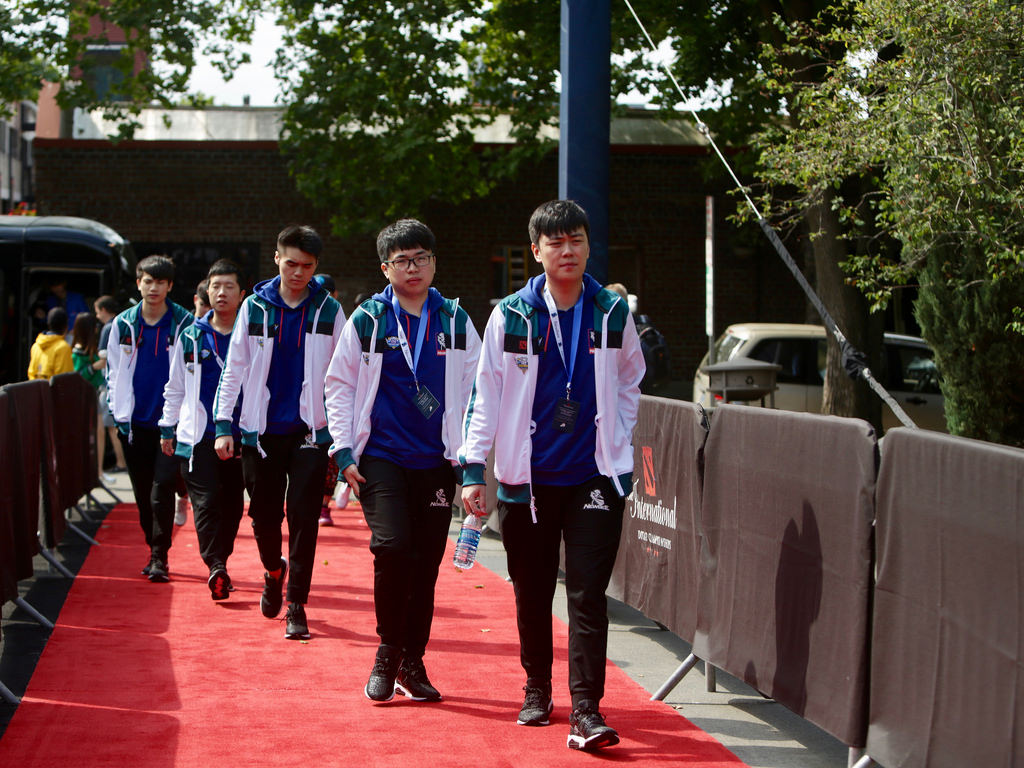 That is, until the grand finals, where they thought it was a good idea to give Nature's Prophet to Liquid and pick Sand King twice in a row right after. But even though they choked three games straight to Liquid, none can say that they didn't deserve the grand finals appearance. An A goes to them for going above and beyond the initial, slightly lower expectations.
Europe & CIS
HellRaisers
Sadly for the HellRaisers, their Cinderella story never took shape at TI7 itself. Though they defeated mousesports in the European regional qualifiers, they never got off the ground in Seattle and had to settle for the "consolation" portion of the prize pool.
Our pre-event assessment had them scoring a D-, a grade which won't change given how they did in the group stage.
Team Secret
The first winners of the EU qualifiers have been quite inconsistent this year. One day they're taking Virtus Pro to five games in the Summit 7 grand finals, while going out in top 12 at TI7 in another.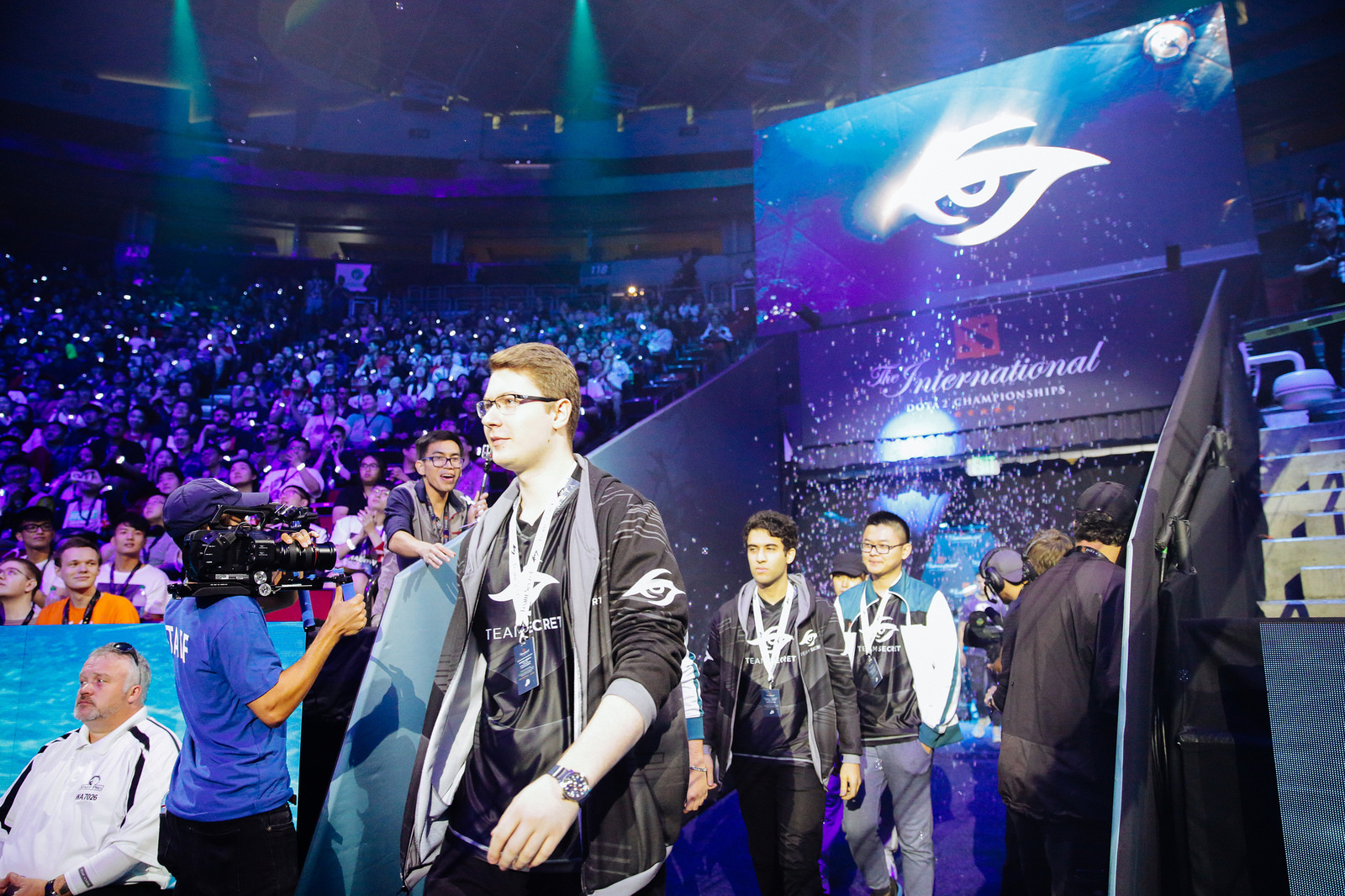 An unfortunate result for them, considering how much talent was in their roster. MidOne was the second player to record 10K MMR, and Yazied "YapzOr" Jaradat made a serious case for being one of the best utility support players in the world. Their B- comes crashing down to a C, therefore.
Team Empire
Beset on all sides due to a stacked lineup of teams to contend with and the fact that their carry player was sidelined due to visa issues, Team Empire received help in the form of Resolut1on, who stood in for the team on behalf of Vladimir "Chappie" Kuzmenko.
The result? A top eight finish for a team that wasn't even expected to break past the first round of elimination games. Initially, we thought that the stand-in situation would affect their team chemistry negatively, but against all odds they simply rolled with the punches.
Resolut1on's elite carry skills helped them immensely in the lower bracket, allowing them to place much further than they were projected to. A grade of D gets bumped up to C+ for the Russian team.
OG
The four-time Major champions OG had a rough few months leading up to TI7. After bagging the trophy at the Kiev Major while making esports history at the same time, they dropped out of several LANs in the stretch before TI7 and looked kind of lost while they were at it.
To be fair to Tal "Fly" Aizik and the rest of OG, they didn't play terribly at all in this event; it's just that they got matched up against LGD in the third round of the lower bracket. It's possible that they would have made the top six if they played against VP instead, but the day OG was eliminated was LGD's day for sure.
We set them up with an A- before the event, which now goes down to a C+ or B- at best. They certainly did better than EG, at least.
Virtus Pro
The Russian/Ukrainian squad came into TI7 with great results under their belts. First place at The Summit 7, second place at the Kiev Major, and a highly talented roster meant that they were expected to reach the top four at the very least.
They finished just shy of those expectations, thanks to Liquid's rampage through the lower bracket. Even though they posted a result below what they were hoping for, they still put on fantastic performances throughout the group stage and the playoffs.
We placed a grade of A in the VP TI7 preview, but given that they fell short of the top four spots, we have to bump their grade down just a tad to B+.
Team Liquid
And finally, after reevaluating 17 teams, we come to the grand champions of The International 7. After being knocked down early by iG, Kuro Salehi "KuroKy" Takhasomi rallied his team to complete the deepest lower bracket run in the history of The International.
Everyone on Liquid reached their fullest potential in Seattle. From Lasse "MATUMBAMAN" Urpalainen to TI7 MVP Maroun "GH" Merhej," they all performed at an intensely frightening level that no one could stop. Not only did they display world-class coordination and teamwork, but the individual threats on the squad (such as GH's Keeper of the Light and Wisp as well as MinD_ControL's Nature's Prophet) meant that they went into each game with a significant advantage in the drafting phase.
It all went according to KuroKy's plan. Their grand final series against Newbee was when he finally ascended to godhood as a captain, figuring the Chinese squad out and causing them to become confused in hero selection.
Our assessment had them at A- before TI7, due to the fact that they were their own worst enemies. Their historical lower bracket run assuaged any of our fears by the end of it all, and as the grand champions, they get reassigned the highest grade: A+.