Dota 2 is fundamentally a team game that both sides enjoy playing until things start to go bad. This turns the game competitive very quickly—the fun parts of the game are soon forgotten and it transitions into a tryhard game where both sides compete for victory. As competitive as Dota 2 gets in pubs, that effect is amplified even more so in the pro scene.
Currently, there is no better display of that competitiveness than what is shown in the ongoing DPC Winter Tour. The Western Europe and North American divisions gave us amazing moments to look back on and now it seems like Eastern Europe is starting to heat up. While the matches are generally as competitive as ever, there have also been some surprisingly chill moments like this one.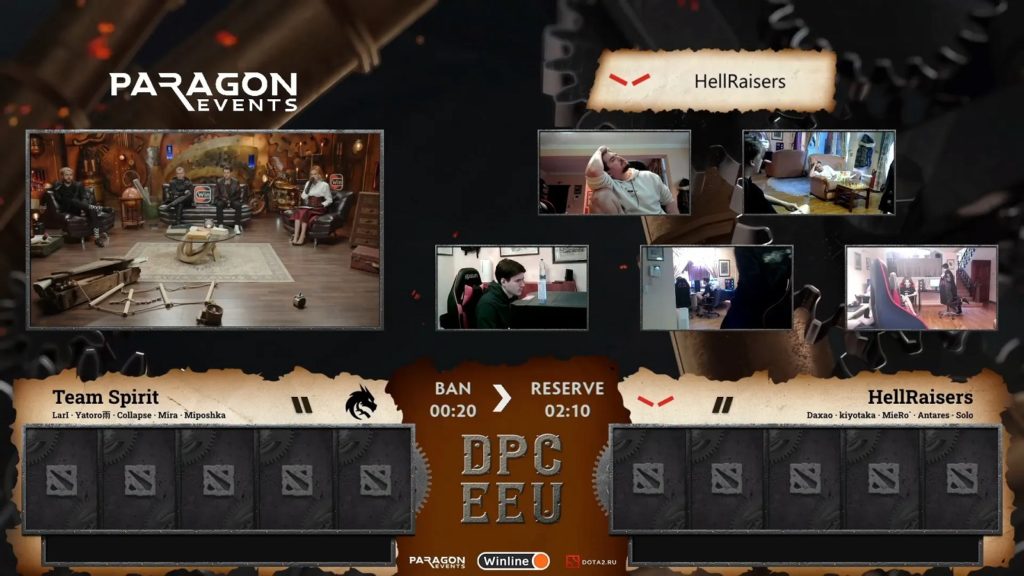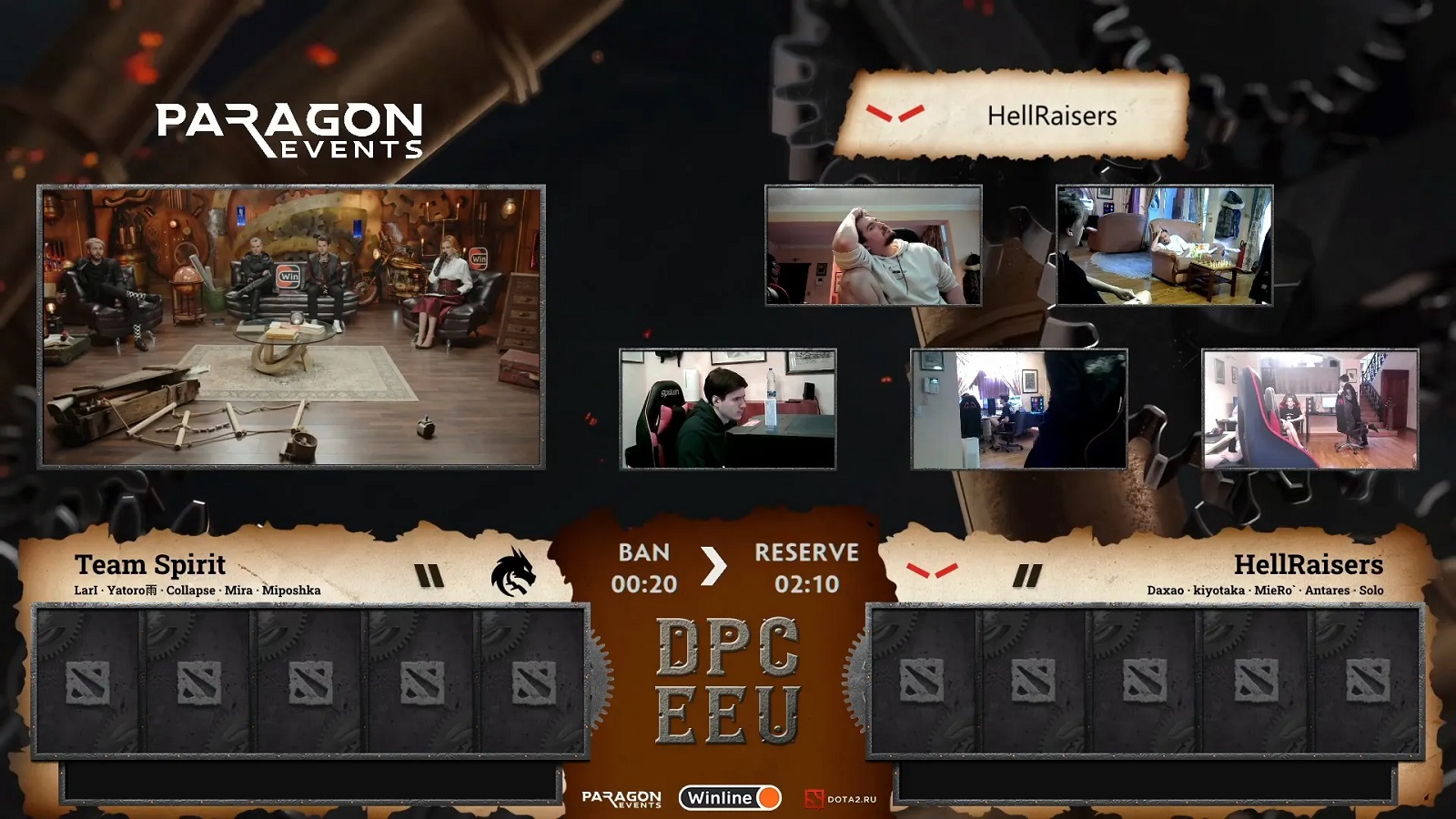 Team HellRaisers clashed against former TI winners in Team Spirit on Jan 24's rounds of the Eastern Europe DPC 2023. According to the DPC protocol, competitors need to have their cameras on at all times during each of the phases of the match, including the drafting stage. While the drafting usually has players idling and discussing their picks and bans, there are some interesting moments caught on camera. Especially from HellRaisers in this series.
Before game one began, the cameras of the official broadcast caught HellRaisers playing a game of chess during the drafting phase. We can see Solo along with Gleb playing the game while others watched in the background. As rare as these moments are, it's nice to see wholesome events unfolding before the competitiveness of the game inevitably pulls them back in.
Unfortunately, HellRaisers did not capture the series, going down 0-2 to Team Spirit. Hopefully, the rest of the EEU division matches go better for the team.