The great IceFrog has spoken: the International 7 metagame is here to stay—at least for the foreseeable future.
For the first time in the game's history, Dota 2 will receive a minor patch immediately after The International, in the form of patch 7.06f. In previous iterations of the tournament, the patch following the event would always be a major, numbered version.
This time, however, IceFrog and Valve are content with tweaking numbers and giving heroes small buffs and nerfs across the board. The most popular heroes of the TI7 meta have been toned down accordingly, whereas unpicked heroes have been given some love by the dev team.
For fans of the current meta, this is of course a good thing. But some members of the community are surely disappointed that the meta isn't getting shaken up after the biggest tournament of the year.
Then again, professional Dota teams have been known to stray away from the meta regardless of how significant the changes from the last patch were, so perhaps there is still hope for a breath of fresh air in the coming months.
Earthshaker
The nerfs that jump out immediately are the ones given to Earthshaker—the most popular hero of the TI7 tournament proper with a total of 71 picks. Fissure's cooldown has been increased at each level except the last, thus forcing support Earthshaker players to invest more levels into it in order to gank more often.
Enchant Totem has also been hit by the nerf bat, with its mana cost increased at earlier levels. This should curb spamming the skill in the lane, which was effective for carry/mid Earthshaker builds given how it helped them put out cost-effective damage in the early game.
Lich
Interestingly, Lich has been nerfed quite significantly, despite being picked just 44 times and having a totally even winrate throughout the group stage and the main event. Chain Frost in particular got a rather heavy change, as from here on out it will no longer apply a ministun.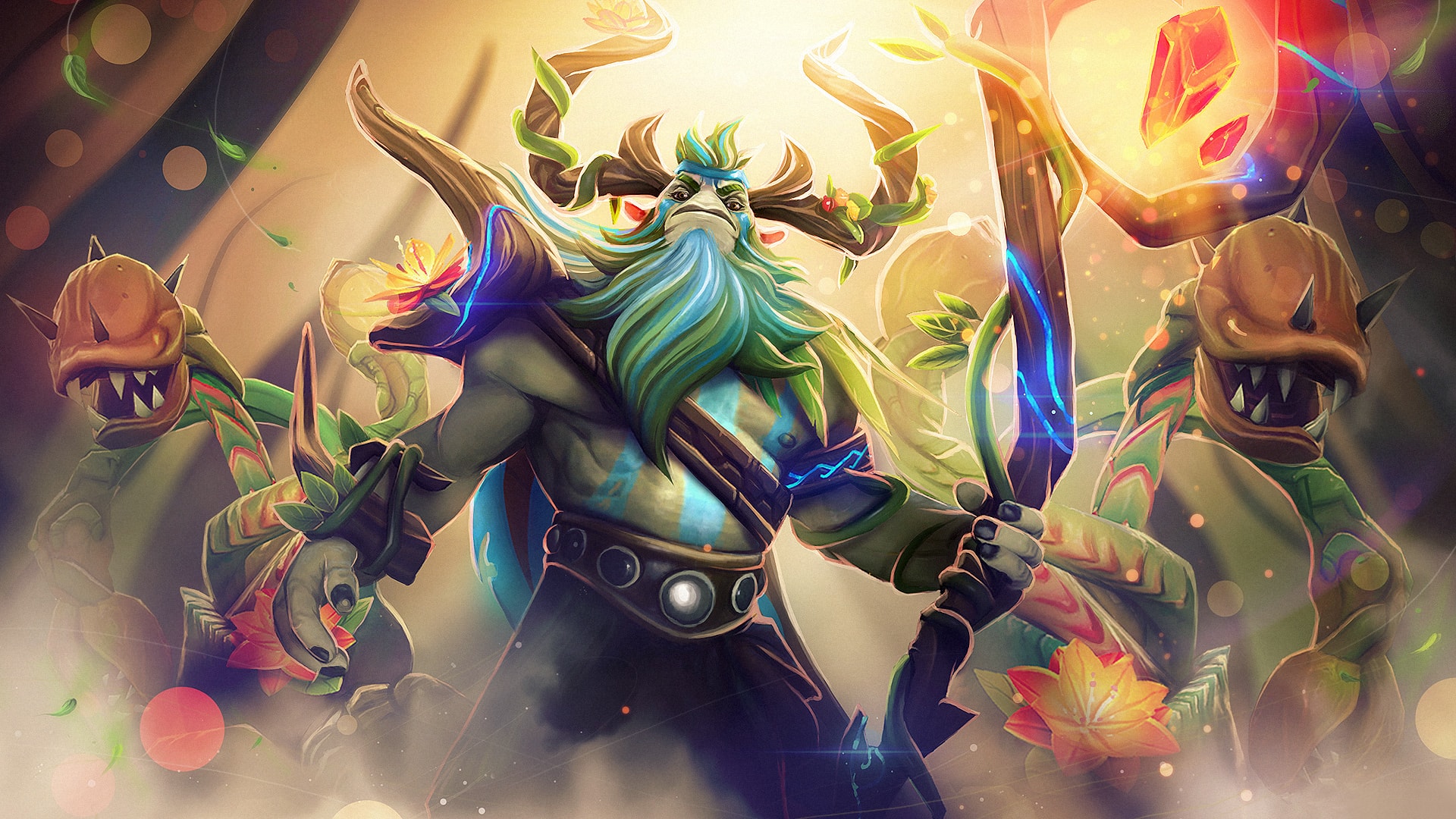 Necrophos and Nature's Prophet
Necrophos and Nature's Prophet, two core heroes that helped Team Liquid capture the Aegis of Champions, have also had their numbers tweaked downward. Necrophos is perhaps the one that was hurt the most, now that Reaper's Scythe has a flat 100 second cooldown at all levels. He will also now get punished more heavily by magic-heavy lineups, thanks to an increase to Ghost Shroud's magic resistance penalty.
On the flipside, every single unpicked hero at TI7 has received positive changes. Tiny's Toss has had its mana cost generously reduced, giving the hero more early game kill potential thanks to a now-fairly spammable nuke. And as if buying Aghanim's Scepter on him wasn't already standard, IceFrog has seen it fit to increase the cleave radius of Tiny's attack when equipped with the item.
Spectre's Haunt illusions now deal 10 percent more damage—a buff that could help her secure kills in the early and mid game. This does not help her before level 6, though, which is still a weakness for the hero in a laning-heavy metagame.
Wraith King
Then there's Wraith King, who will now be somewhat harder to put down early on. Reincarnation now has a 200 second cooldown at level 1 and a 120 second cooldown at level 2, down from 240 seconds and 140 seconds respectively.
As an added bonus, his level 15 talent will now grant +30 movement speed, up from +15. This should help shore up his weakness against heroes that are effective at kiting.
Another noteworthy set of buffs bump's Winter Wyvern's power up slightly. Her level 15 talents have had their numbers increased, with the movement speed branch going up to +35 from +20 and the attack damage branch going from +50 to +75.
Evil Geniuses CEO and TI5 champion Peter "ppd" Dager seems to like where IceFrog is taking Winter Wyvern.
This likely means that the first Valve-sponsored Major under the new Major/Minor system will be played on 7.06f. The two new heroes teased at TI7 will also likely follow in what will eventually be version 7.07.