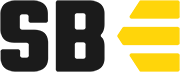 This article is brought to you by StatBanana, the best Dota 2 strategy tool.
---
Rasmus "MISERY" Filipsen was the only player to stick on Chaos Esports Club's Dota 2 roster after the team's mid-season move from South America to Europe earlier in the year. And the captain was also the last piece to drop as Chaos hit the proverbial reset button.
The 11-year veteran is now joining the free agent pool alongside some of his former teammates, as Chaos's entire roster has now been released.
"Rasmus has personally contributed more to the growth and development of the Dota 2 program of Chaos since its inception (including the historic 2016 TI run) than any other player," Chaos CEO Greg Laird said. "Over the years I have become close personal friends with Rasmus and I am extremely sad to see him go but sincerely wish him the best of luck in his future endeavors."
This is just the final chapter in the downfall of the TI9 Chaos roster. It began with Maurice "KheZu" Gutmann announcing his departure from the team just two days after the event concluded. He was followed by former Team Liquid mainstay Lasse "MATUMBAMAN" Urpalainen taking an extended break from playing.
With two of its key players gone, the remaining pieces didn't have a reason to stick around.
Cheng "vtFαded" Jia Hao got an offer and subsequently transferred to play with EHOME in China. And even though Milan "MiLAN" Kozomara remained with Chaos, he played for Team Jinesbrus in the first Major and Minor qualifiers, which essentially pointed to a fourth player walking away.
There was no mention of MiLAN in Chaos's statement, so it seems there was no transfer and both sides split before the qualifiers. It is unclear, though, whether Matu will remain on the team's inactive roster or if he has been released as well.
MISERY is a very experienced player, making him a prime target for teams looking to bolster their roster with a strong support player.