Debate over who the best player is and will likely always be a hot topic of discussion amongst experts and enthusiasts the world over and in every team sport. Unlike one-on-one disciplines, where titles won and significant victories accrued can provide a fairly simple frame-work for who stands atop his peers at any given time, gauging which players are performing better than others in team disciplines requires a deep consideration of the many different criteria which make up excellence as an individual and a consistent philosophy in determining which to prioritise.
Rather than leave public statements over who the best is for exclamations of excitement or awe on social media or broadcasts, this list will chart the best players at a given time, in the author's opinion, and explain how those judgements were arrived at.
These are my CS:GO Top 5 Player Rankings for the 13th of May, 2017.
1) Marcelo "coldzera" David (SK Gaming)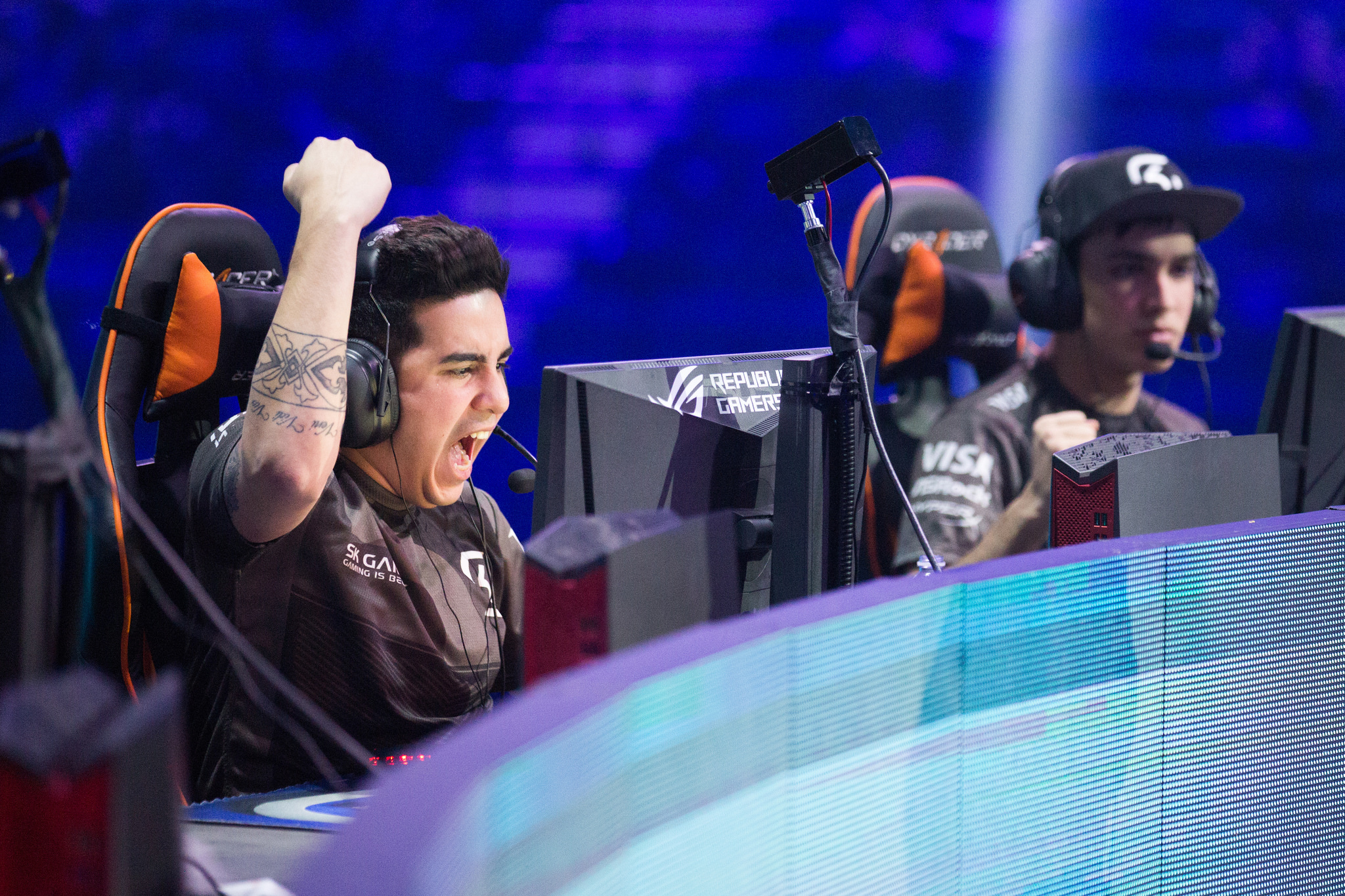 Coldzera has been impressing since his entry into top level competition almost a two years ago and yet his limit, as he himself stated as much recently, is seemingly still not within sight, both in terms of the level to which his play can rise and the new room for astonishment within observers he can still yet further inhabit. A strong case could be argued for coldzera as the best player in the world last year, with the author as a notable dissenter, but the case appears only stronger this year, despite all of the elite teams possessing powerful stars and most in peak form.
Coldzera is even more dominant than he was during SK's heyday of major champions and practically never failing to reach the final four of a tournament. Even when SK has struggled or been bested in key matches, the Brazilian maestro continues to plod on and prop up his side with super-star performances and plays which put them within reach of success even at their worst. Never has he been more important to his team and never has he been more effective. coldzera takes much from and gives so little in return to his opponents.
Coldzera has, at this moment at least, mastered the mid-round and taken a more passive style of engagement and refined it to become a grinder through his enemies are forced. The terminator cannot be deterred from his objective and seems unmoved by the excitement of action unfolding which whips up even other great players. coldzera has the cool mindset of Xyp9x with the spray of prime GeT_RiGhT and the carry potential of Titan kennyS.
There will never be a perfect player or anyone who has mastered the game to the point nobody can improve upon their efforts, but coldzera is making the case that nobody has played his style and role better in this game.
2) Nikola "NiKo" Kovač (FaZe Clan)
NiKo was a fire-cracker in 2016 who could not be contained or stopped. It didn't matter if it was prime skill-laden Fnatic or tactically efficient sides going up against him, he got his numbers and won rounds which made a very lacklustre Mousesports team at times look close to taking down the world's best. 2017 has seen him recover from his dip of late last year and again assert himself as one of the most devastating forces within the game, but within karrigan's FaZe system and no longer calling the game entirely around himself. That means NiKo does not always find himself at the centre of the action, but his powerful performances ensure FaZe can almost always have the advantage of coming to the shoot-out with the biggest gun in town.
NiKo's AWPing has become a more significant component of his play, giving FaZe's opponents a different look and forcing them to play against his CT sides in another manner entirely, but he remains a king of the rifles and deagle. It is tough to truly pin-point the aiming skill of players like coldzera, due to how incredibly they read the game and set their shots up, but NiKo stands out as a clear example of someone who positions his crosshair well and yet still is so exceptionally gifted that he produces the kind of miraculous shots that the likes of shox and f0rest have thrilled fans with for so many years and built up their reputation as god-like aimers.
In many eras, NiKo may well be the best player in the game, but his current circumstances find himself playing alongside coldzera at his peak and now with a functional SK surrounding the Brazilian again.
3) Nicolai "device" Reedtz (Astralis)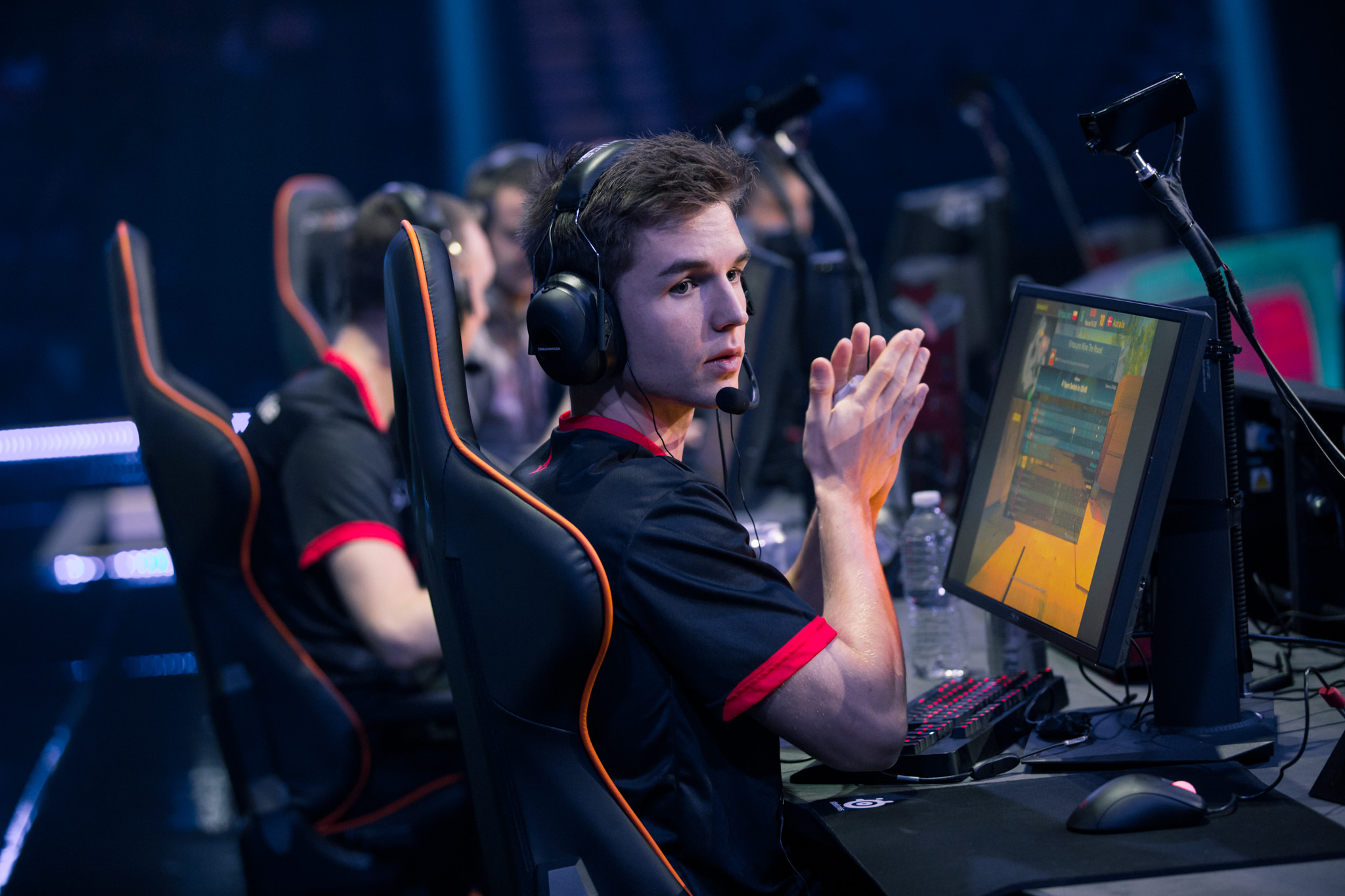 device's history was as the most consistent player in history, prior to the arrival of coldzera at least. Even still, he earned his criticisms, sometimes justifiably so, for being a super-star in terms of his stable performances and ability to rack up kills, but at times not having as much impact in the kind of rounds or situations from which super-stars are expected to elevate their teams. That topic is a can of worms which is better left closed for now, but it is clear that the device of today is another animal entirely.
Part of the reason his numbers, despite being in a better team than most of the last year, sometimes are lower is because he has transformed his game into being almost entirely an impact player. device is unique in as much as he is a play-maker while still retaining his passive and defensive philosophy of which angles he chooses and the speed at which he moves onto a site on the T side or positions on CT side. Within the tactical style of Astralis, which emphasises utility usage and strong cross-positional play, device is the piece which autonomy to move around and create the key kills from which the round is won or closed.
Diligent study of the opponents, through heat-maps and demos, has allowed device, traditionally a rifle super-star and hybrid AWPer, to become a primary AWPer and routinely gain advantages and out-match some of the game's best pure snipers. Nobody can argue the impact the device of 2017 has in games, win or lose.
4) Fernando "fer" Alvarenga (SK Gaming)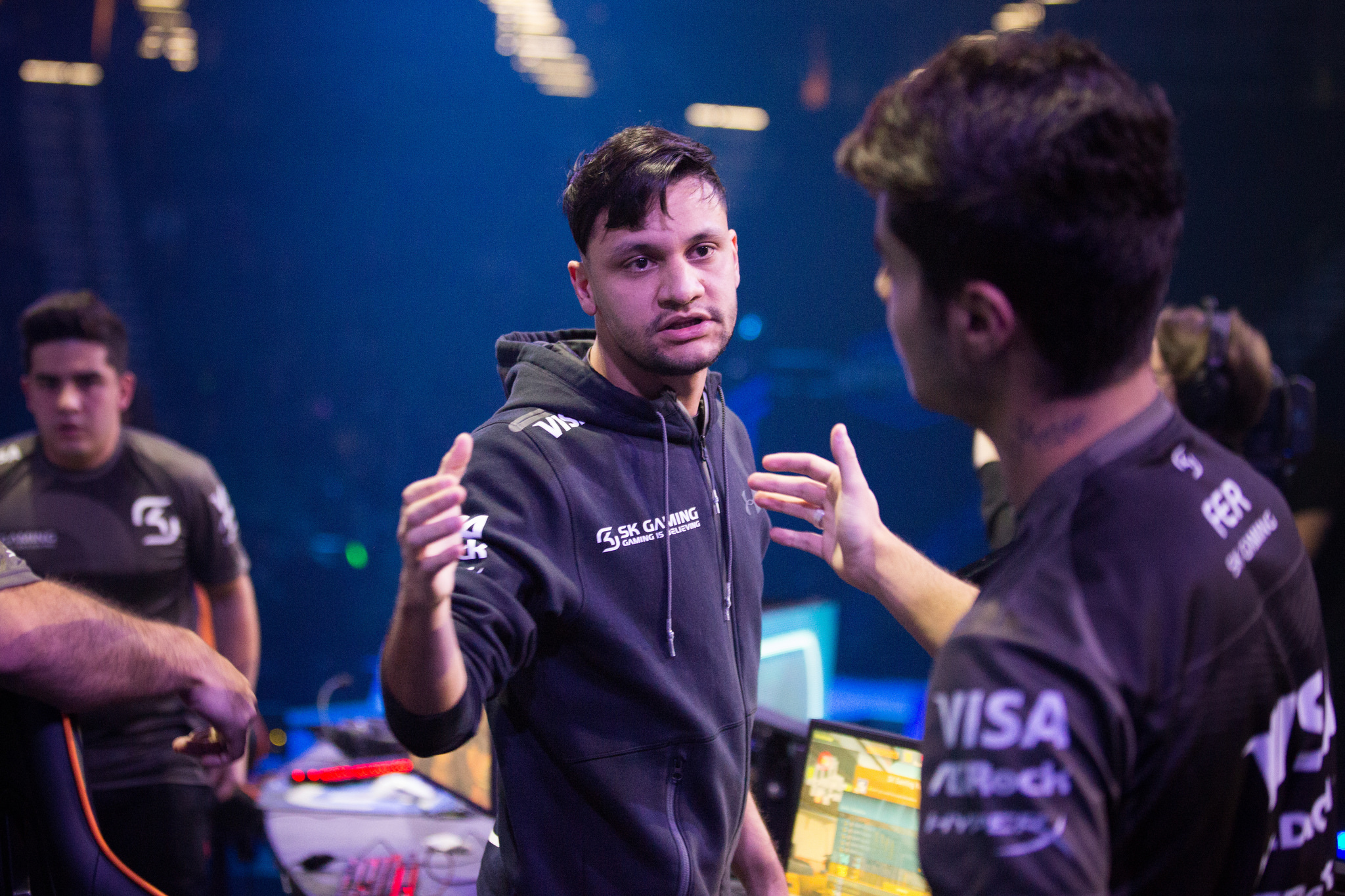 It is a omen of concern for other teams around the world that SK Gaming not only has two of the top four players in the world, on an individual basis, but had them firing away at this rate even during the team's poor run of failing to make a couple of play-offs in a row. Now that the team has adapted and reworked itself around them, once more asserting itself as a champion, every top team has to deal with the dual-headed monster of coldzera and fer. The two players routinely compete with each other for the MVP award of the tournament, despite being on the same team and having to share kills from within the finite five available in each round.
What makes fer's rise unbelievable is that his style and strengths lie so far outside of the remit of coldzera as to not overlap with the team's current star at all, making both so effective in the game. Where coldzera's play is based more around reading the game, taking in information from his team-mates and processing a shrewd decision and then executing it with his unerringly stable skills, fer is a whirlwind of aggression and ballsy play. fer's skills are deadly but it is his unnerving will to create action which elicits a different type of dread from SK's opponents.
5) Kenny "kennyS" Schrub (G2 Esports)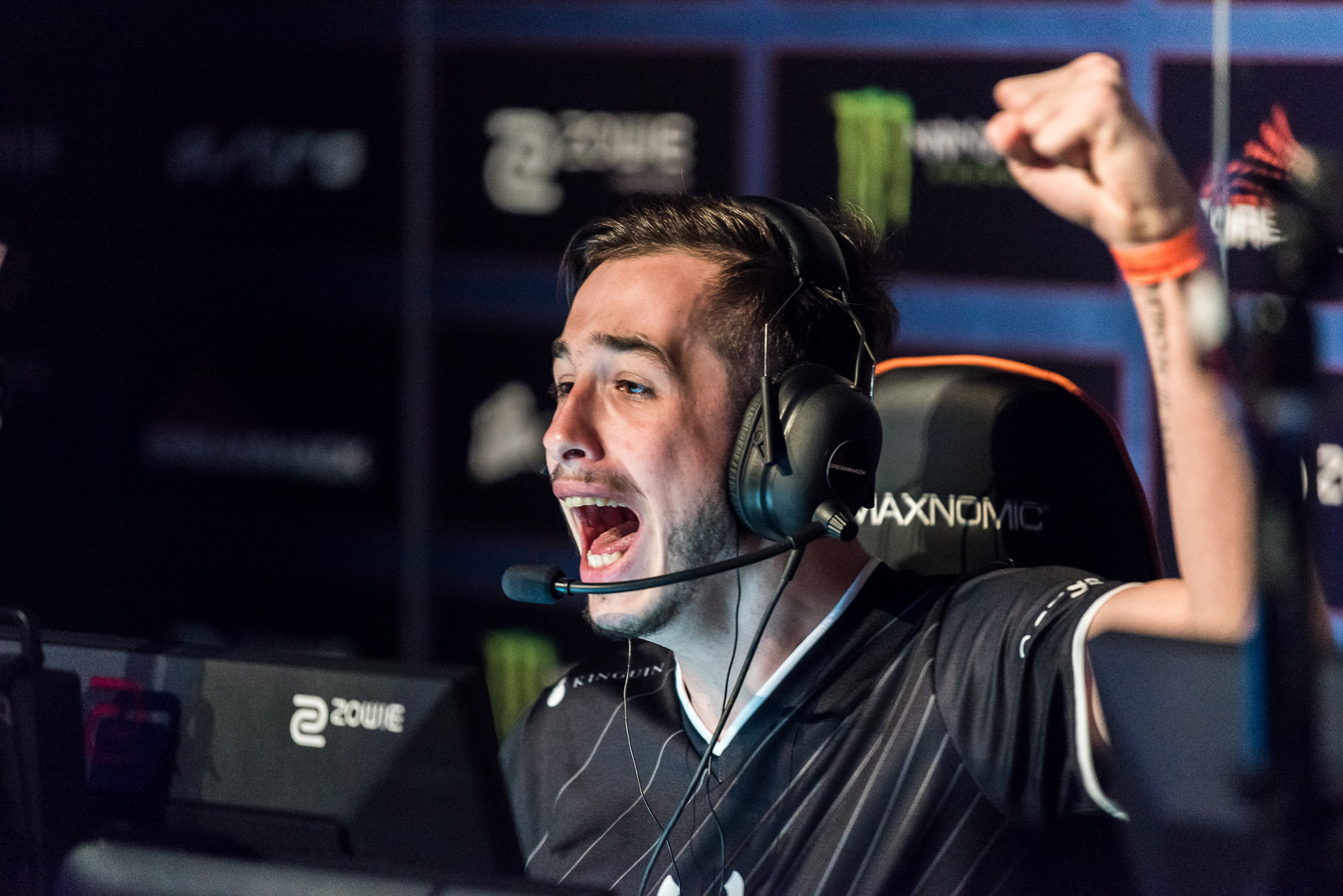 While the other players making up this list are champions of the world's biggest tournaments, thanks largely to roster moves setting all of the best players up with elite level teams, kennyS has had a much harder route in 2017. Starting the year out with the weak-willed EnVyUs team who was never going to make a deep run at the major, he has since transitioned to a G2 side which still displays the growing pains of a powerful team which has yet to perfect its style.
Despite all such issues and changing of circumstances around him, kennyS has already put up his case for being the best player of the year. Already a legend with the sniper rifle, kenny again sits atop the mountain as the best pure AWPer in the game, a distinction teased apart from the decisive style of device which very much exists within the system of Astralis.
Perhaps the best example of kennyS's return to blistering form and impossible ability to take over the game from the most expensive role comes in G2's nuke, a map which in all versions of CS has been known to be a nightmare for AWPers and yet on which kenny not only performs well but outright dominates and makes a strong case for being the best player in the world on from any role.
G2 still have some distance to travel before kennyS is lifting trophies at the biggest events and with the kind of supporting system surrounding him as others on this list can boast, but with what he has to work with kenny already finds himself again one of the game's most devastating forces.