It's not a normal day in the Philadelphia 76ers gym. The NBA squad has a number of esports athletes sharing their training complex: It's the women of Team Dignitas' Counter-Strike: Global Offensive team. As the roster finishes up a session of team- and strength-building exercises during a bootcamp at the 76ers complex in Philadelphia, a few NBA players look on—and they're cheering. 
In September 2016, the 76ers made history by acquiring two esports organizations, Team Dignitas and Apex. Continuing operations under the Team Dignitas banner, the 76ers were the first American sports organization to put its name behind esports. The storied sports franchise isn't just throwing money at esports, however. It's investing in its esports teams at an intimate level, using its extensive sports resources to set its esports program apart.
The 76ers believe that esports and sports share similar struggles when it comes to health, wellness, and player organization. Both operate in a physical space, driven by team communication, sports psychology, and player wellness. The objective of each—sports and esports—is different, but the preparation and mental fortitude needed to succeed is not. And that's why the 76ers set up a multiple day bootcamp in Philadelphia, connecting the women's CS:GO team to the most important people in the 76ers organization—including assistant coach Billy Lange.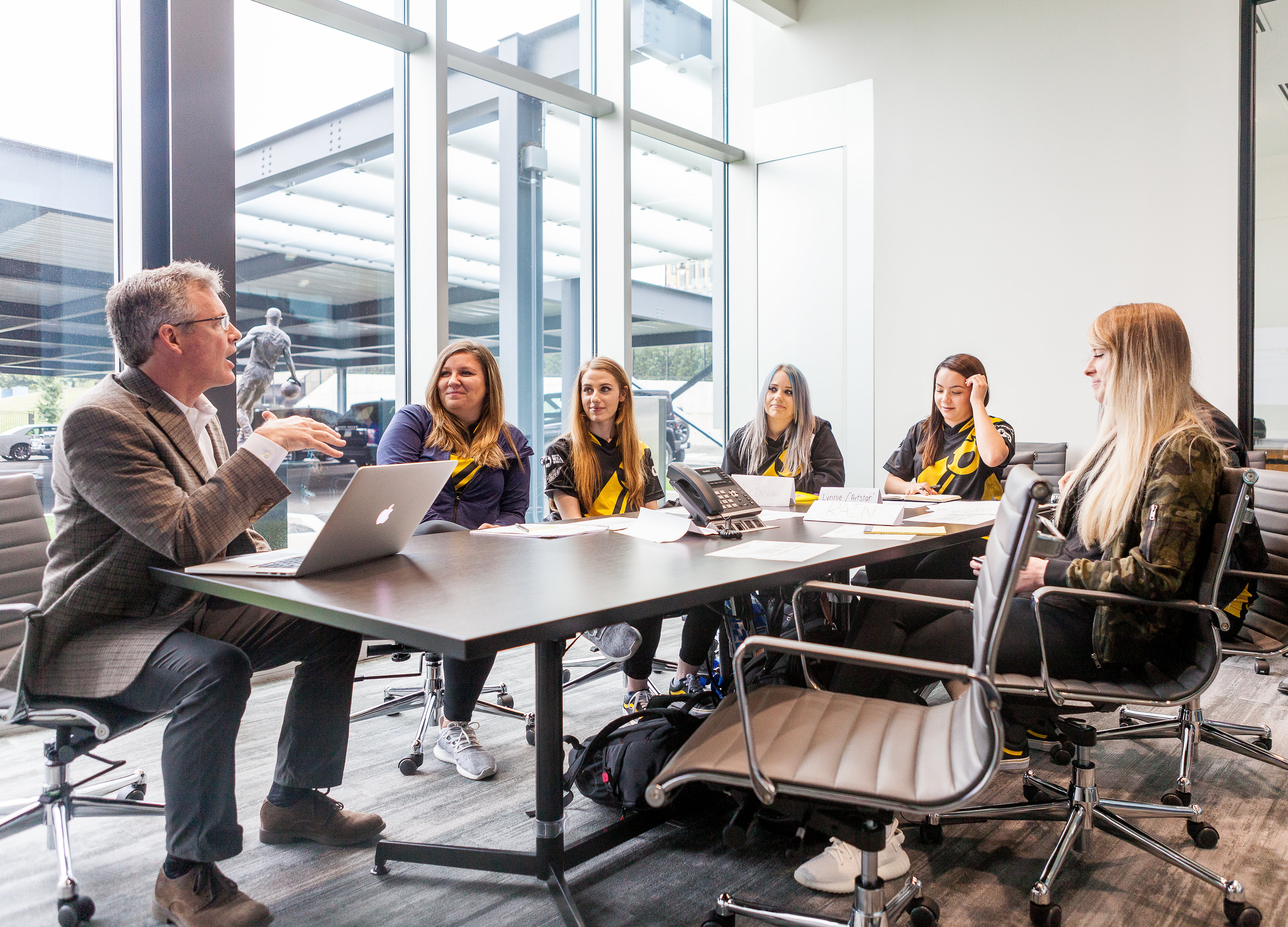 Related: Team Dignitas signs a women's CS:GO roster
Lange spoke to the roster—which includes coach Heather "sapphiRe" Garozzo, in-game leader Emmalee "emuhleet" Garrido, lurker Carolyn "artStar" Noquez, support Catherine "CAth" Leroux, and entry fraggers Amanda "rain" Smith and Mounira "Goosebreeder" Dobie—about team communication. The discussion with Lange really resonated with emuhleet, in particular.
"I'm the leader of the team, so I feel like he really spoke out to me in particular in ways of teaching communication," emuhleet said. "He actually gave us some exercises we could use to just better our communication."
Lange spoke to the roster about exercises the 76ers NBA team uses to reduce stress in an already heated situation. "Immediately after the game, let's talk about how we failed, how we did this wrong," sapphiRe said. "And then, we take that and later on, maybe the next day, after we've had time to study the tapes, similar to what an NBA team would do, then we can see, 'Okay, here are the individual areas we need to focus on.'"
Nutrition and travel are two other areas where CS:GO and basketball overlap. Both teams have hectic schedules, with matches scheduled from coast to coast, making maintaining health more of a challenge than it otherwise might be. Team Dignitas doesn't just have a sports psychologist or a nutritionist showing up to a tournament here and there. They have the entire breadth of 76ers resources behind them, which includes the basketball operations team, which manages nutrition for "brain health, cognitive function, and tournament travel" for its basketball players. Now, they help the CS:GO team, too.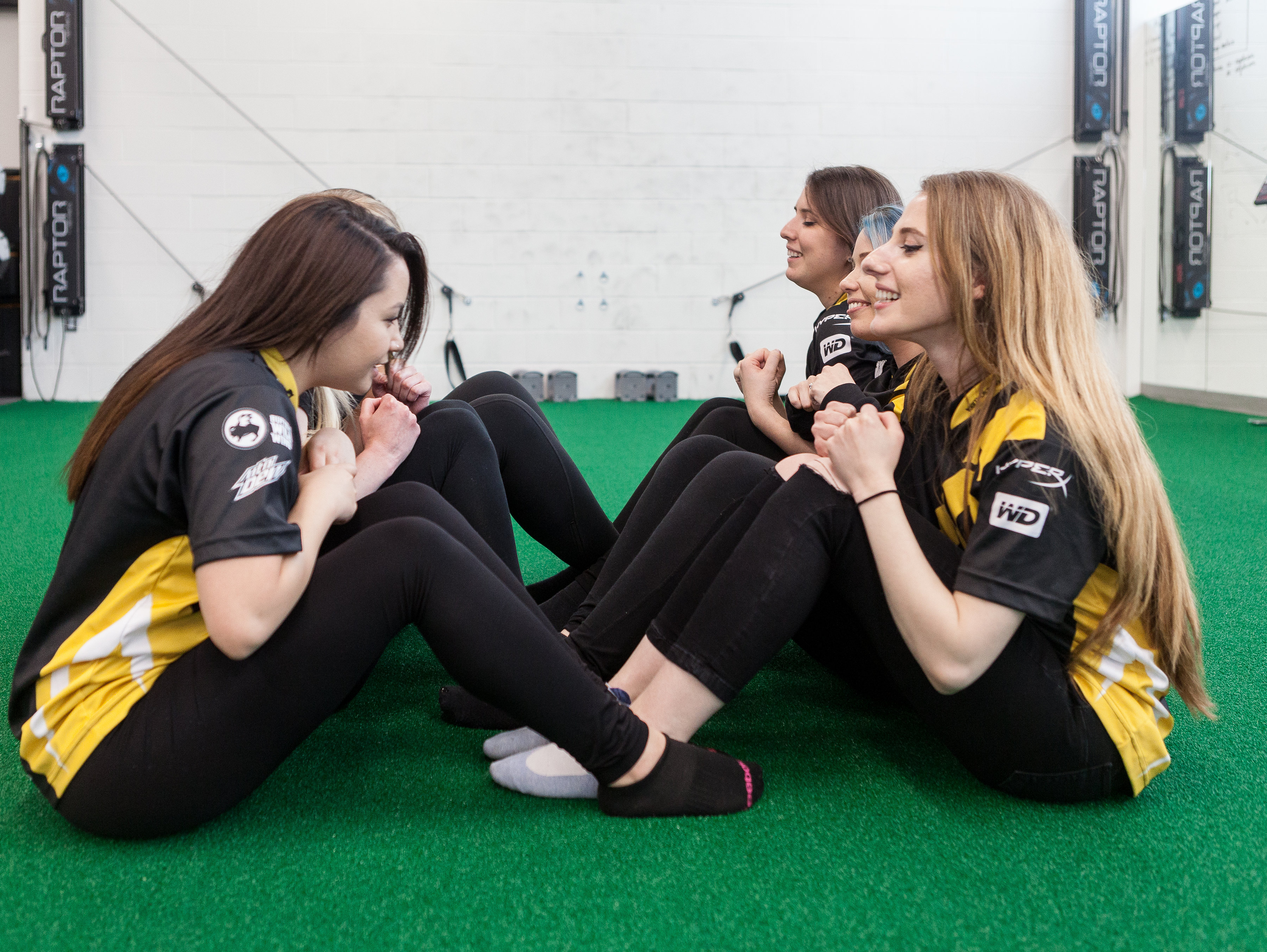 "Just like the NBA players, we're constantly on the road," artStar said. "We're constantly traveling, so we need things that are fast and healthy. We want to have mental clarity, we want to be focused. It was really helpful because they compared it to the NBA players and how they travel a lot, and how, you know, you don't want something fast like McDonald's. You want something healthy."
Healthy living for athletes expands beyond just food and nutrition, though. Practice schedules need to be consistent and structured without going overboard—something that's particularly easy to do in esports. Finding a balance between work and play is a struggle when the nature of esports intertwines both so deeply.
Moving on from the 76ers bootcamp, the women of Team Dignitas' CS:GO team have a plan—and that includes intimidating their opponents. It doesn't hurt that their next tournament, Fragadelphia, is located on their home turf from July 28 to 30. With their new practice schedule that prioritizes focused play and ample rest time, Team Dignitas is ready to show up and make a stand.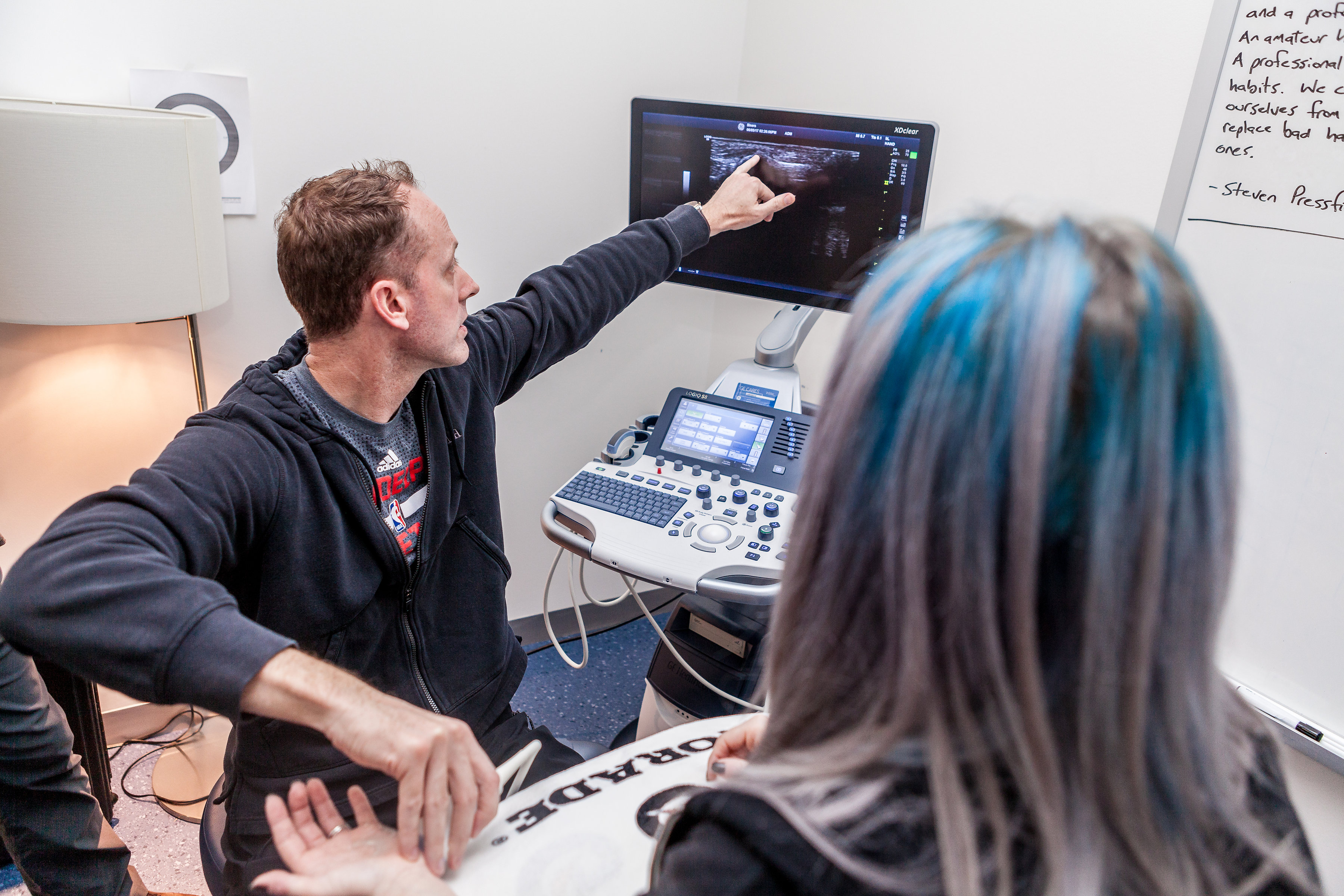 "It's a mixed event, so we're playing against everybody, [men's and women's teams]," emuhleet said. "We're really looking forward to this event to show everybody that we're here to play, and we're not going to go down without a fight."
Emuhleet laughed: "I think we'll intimidate people there, especially if some of the 76ers people show up, too."
Team Dignitas doesn't want to be the best women's CS:GO team. They just want to be the best CS:GO team in the world. If a team of men beats them, it's not because they're men. It's because they were the better team. But with the 76ers behind them, Team Dignitas wants to be the best team on any day—and all that starts with Fragadelphia.