Former Call of Duty pro and current Warzone stud Tommey and his trio was selected first overall by TimTheTatman in the draft for tomorrow's World Series of Warzone tournament.
Tommey's team, consisting of himself, Newbs, and Almxnd, is obviously a big favorite heading into the event. The duo of Tommey and Almxnd have won several events, including NYSL's $100,000 WarzoneMania recently.
In the second round, Tim selected another pro team featuring Karma, Scump, and FormaL, which is an interesting strategy to see how Call of Duty League professional play translates to the battle royale private match format.
The five chosen captains—TimTheTatMan, FaZe Swagg, Nadeshot, TheDanDangler, and Aydan—drafted from a pool of all of the teams playing in the World Series of Warzone event, with extra prize money going to the captain whose trios perform the best in the tournament. An additional $100,000 will be up for grabs in what is called the Captain's Cup.
The full group of trios will face off in private matches over the next two days, June 23 and 24, with big prize money on the line in the first of several World Series of Warzone events. The teams comprised of 150 players will compete against each other, individually, in the private lobby for the main $200,000 prize pool per event. The trios event this week is the first, with a duos event to follow some time later this summer.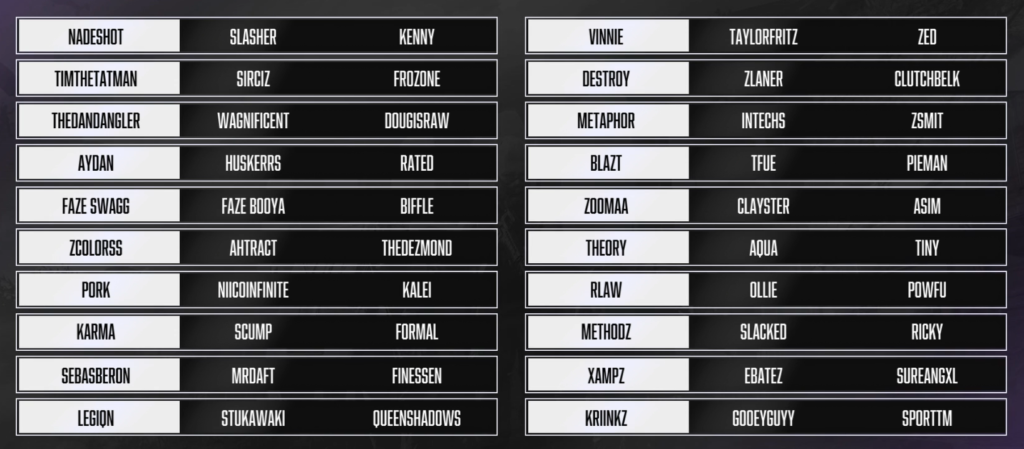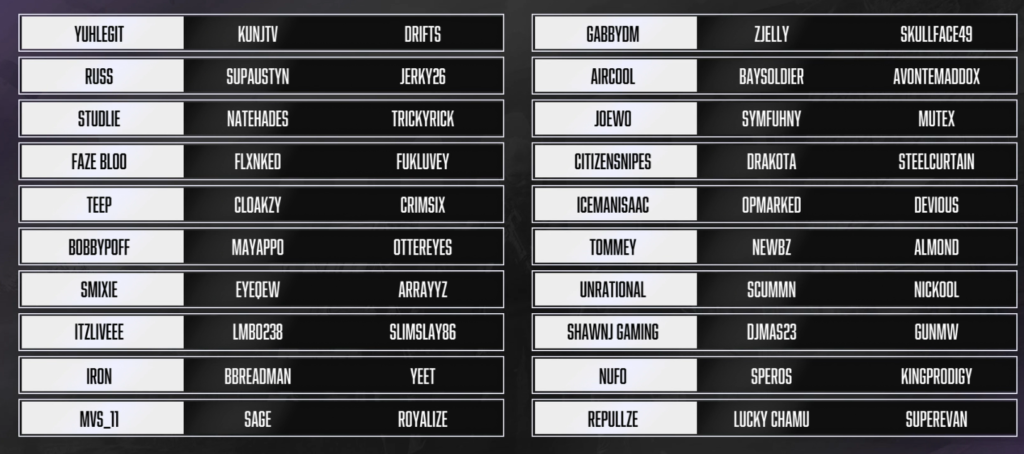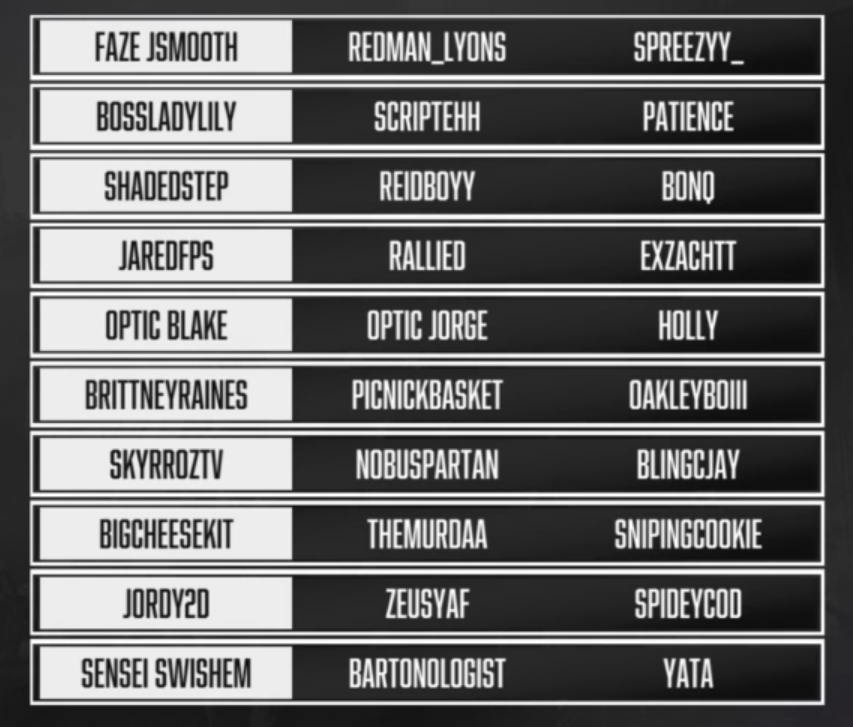 The WSOW action begins tomorrow on Twitch Rivals at 4pm CT.