You're gonna need a bigger gun.
Call of Duty: Warzone's monstrous new limited-time mode, Operation Monarch, is here. The name is somewhat innocuous unless you're a fan of the Universal MonsterVerse, featuring cinematic giants Godzilla and King Kong.
The collaboration between CoD and Godzilla vs. Kong is bringing the massive lizard and monstrous primate to Warzone's Caldera in the limited-time mode in the battle royale's most ambitious and exciting crossover yet.
For two weeks between May 11 and May 25, Operation Monarch will be playable and give Warzone players a chance to drop in to the middle of a fight between the most iconic monster movie stars in history.
Here's how to play the limited-time mode while it's available.
How to play 'Operation Monarch' Godzilla vs. Kong in Warzone
Operation Monarch is a special limited-time playlist featuring a 60-player quads match with the Resurgence ruleset, meaning players can respawn so long as their teammates survive the Resurgence counter when players die. The winners will be the last team standing, all the while the massive monsters lurk in the background.
Ground loot will include Monarch Intel via Supply Boxes, special drops, and fallen enemies. Using this will charge a special meter that unlocks items like streaks and loadouts, and filling the meter will reward a special killstreak.
If you've seen the 2021 film Godzilla vs. Kong, you're already at an advantage in knowing how the LTM works. The mode utilizes the Titan S.C.R.E.A.M. Device (Sonic Communication Radar and Echolocation Array Module) from the movie to control the massive monsters.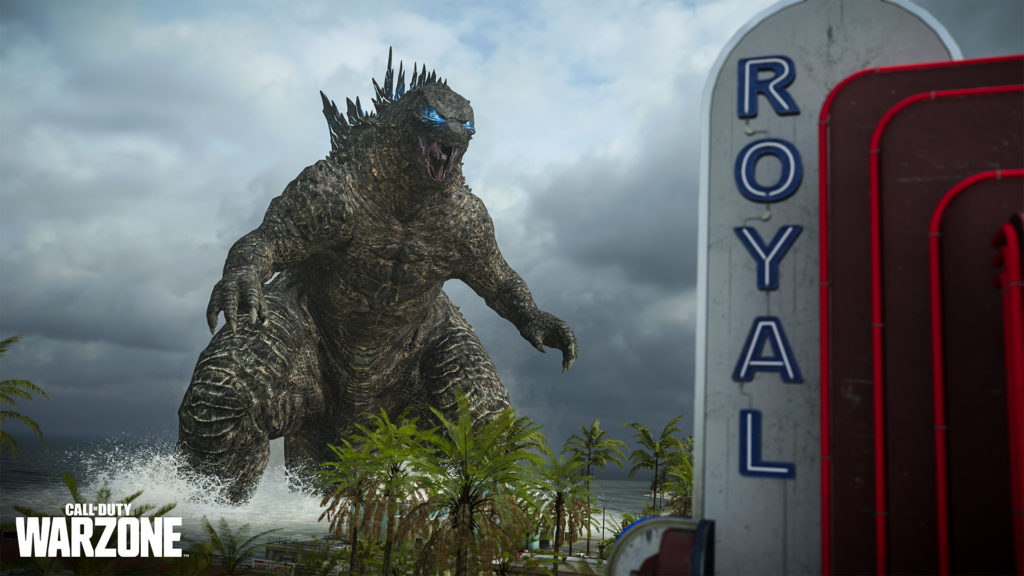 In Operation Monarch, the Titan S.C.R.E.A.M. Device is a killstreak that grants the player that uses it the ability to direct an attack from one of the monsters anywhere on Caldera. The player chooses an attack, either Godzilla's Heat Ray breath or a ground pound attack from Kong, and can then aim it on the map.
At the beginning of each match and once more during the match, the monsters will become enraged and attack with reckless abandon. This is called Titan Frenzy. During the Titan Frenzy, players can either run like hell or decide to shoot at the monsters. The squad that deals the most damage during the Titan Frenzy will be rewarded a Titan S.C.R.E.A.M. Device.
Call of Duty: Warzone Operation Monarch rewards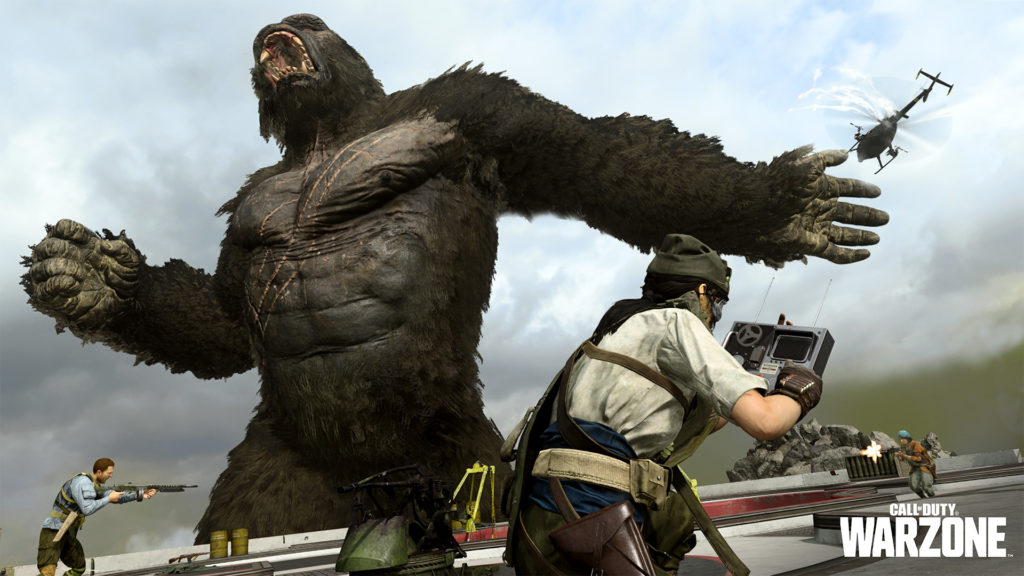 Play Operation Monarch for six hours: Reward — Epic "Ancestral Skull" Charm
Use a Kong or Godzilla killstreak once: Reward — Rare "Ancient Remains" Charm
Use a Kong or Godzilla killstreak three times: Reward — Rare "Monarch Eyes Only" Charm
Deal 500,000 damage to Titans: Reward — Rare "Concrete Jungle" Sticker
Deal 135,000 total damage to Kong in Titan Frenzy Events: Reward — Legendary "Team Godzilla" Emblem
Deal 135,000 total damage to Godzilla in Titan Frenzy Events: Reward — Legendary "Team Kong" Emblem
Collect 3,000 Monarch Intel: Reward — Epic "Skyline Crasher" Calling Card
Place in the top-15 12 times in the Operation Monarch limited-time mode: Reward — Epic "One Will Fall" Spray