Some leaked screenshots from the Call of Duty: WWII PC beta may have revealed an interesting new game mode in the franchise's upcoming game.
Trevormine on Reddit posted several screenshots of Gridiron, which appears to be a boots-on-the-ground version of Uplink.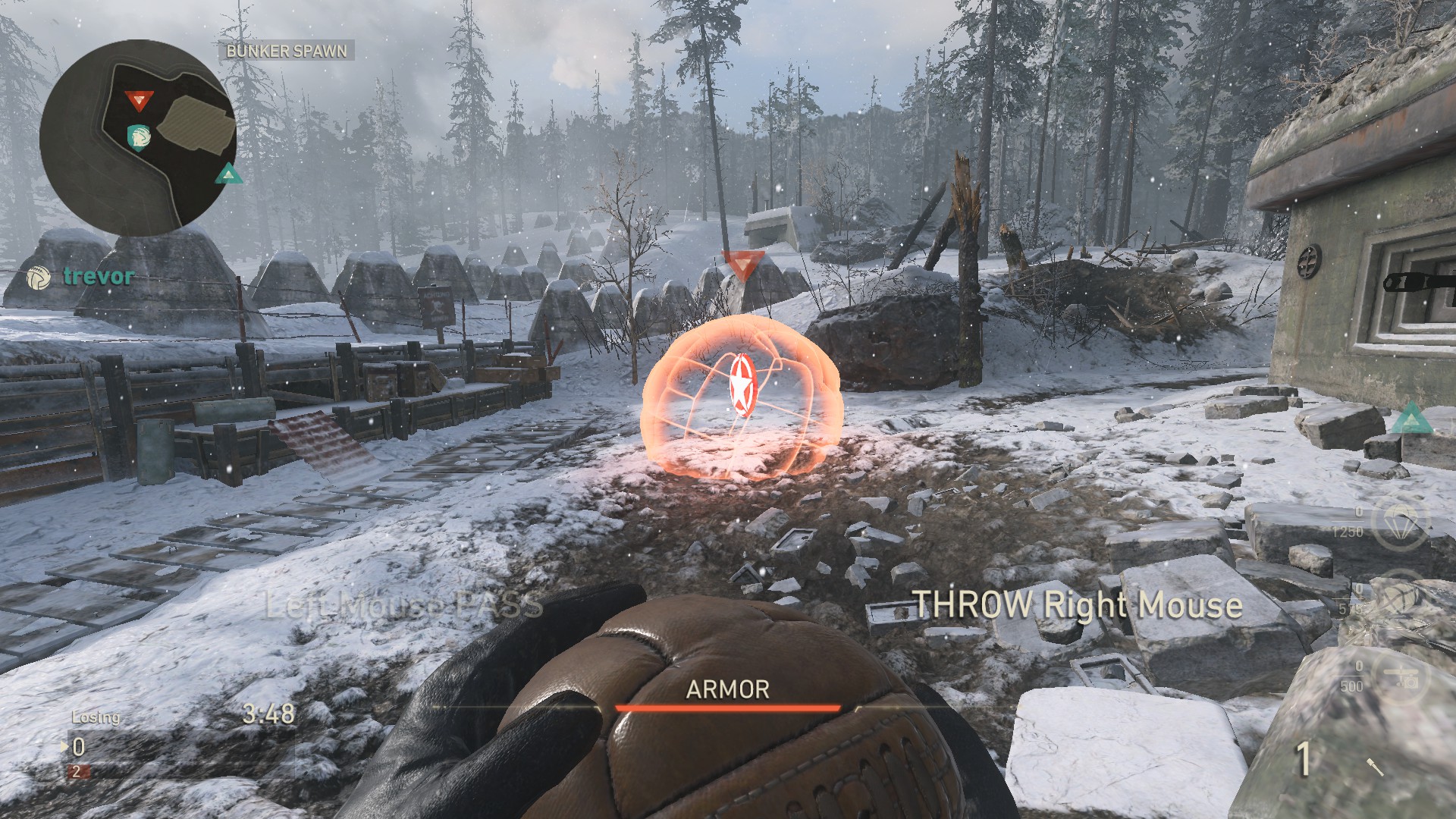 Michael Condrey, the chief operating and development officer of Sledgehammer Games, said on June 22 that Sledgehammer would try to make Uplink "thematically appropriate for WWII"—and it seems like he's delivered on this promise.
In one of the screenshots of a potential multiplayer menu, the game description for Gridiron says, "Throw or carry the ball into the enemy goal."
Related: Will Uplink have a place in Call of Duty: WWII?
It makes sense that Sledgehammer—the developer of WWII—would want to have some version of Uplink in WWII since the company introduced the original game mode to the Call of Duty franchise in November 2014 with Advanced Warfare.
Although this game mode has not been officially announced or confirmed by Sledgehammer or Activision, many Call of Duty fans will be excited about a potential boots-on-the-ground version of Uplink when WWII is released on Nov. 3.