It's hard to believe, but the holiday season is approaching faster than an Octane main flying off a Jump Pad. It's already time to make your list and check it twice, particularly for any gamers you may know. The choice can be difficult: with so much gaming merchandise on the market already, what do you get the fan who already has everything?
If the gamer in your life is a big fan of Apex Legends, we've got you covered. We've rounded up the eight best Apex-themed gift ideas on the internet and collected them here for your ease of shopping. Even if you don't know their favorite character or you're not a fan of the game yourself, you can't go wrong with anything on this list.
While all of these items are available at the time of writing, processing and shipping times vary, so make sure to put in your order as soon as possible.
Without further ado, here are the eight best Apex Legends gift ideas.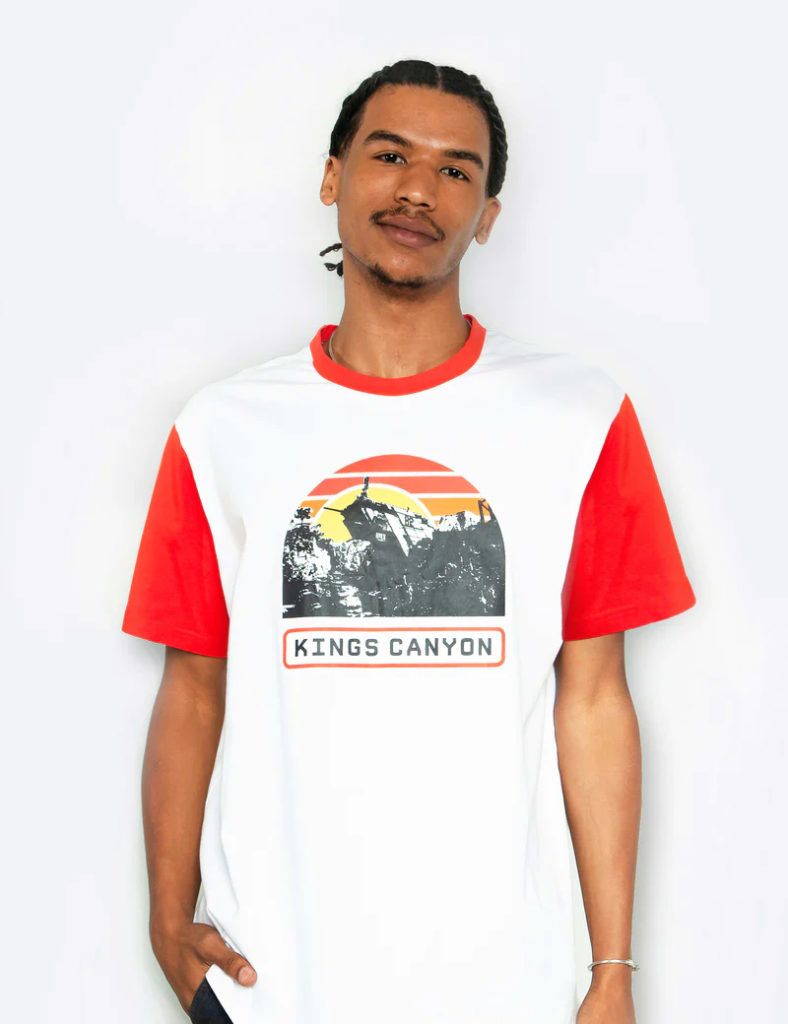 If your gamer is the one to show off their fandom publicly, the Apex official shop has some very cool T-shirts. Many of the shirts in question are from this past summer's Spear artist collaboration, which resulted in some very cool gear featuring the game's battlefields. If you don't know your giftee's favorite map, there are also plain logo shirts.
Shirts are only part of the official store's apparel section. There are also socks, hats, hoodies, and other cool outerwear for Apex fans of all kinds.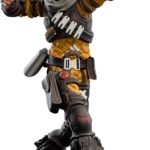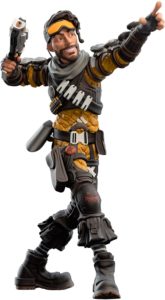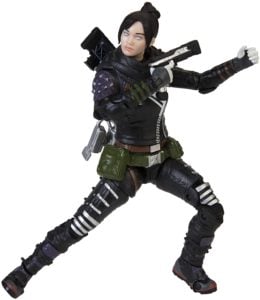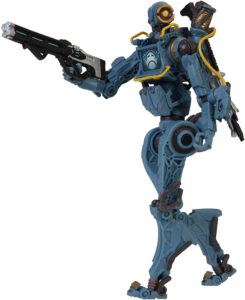 When you walk into a gamer's room, chances are you'll be slightly dazzled by their RGB lights. While RGB does a great job of creating a nice atmosphere, a room needs collectibles to have more spirit.
Apex action figures are the perfect gift for anyone looking to decorate their desk or shelves with the game they love. These action figures showcase each Apex character's core parts and will serve as great reminders of how much fun your giftee has while playing. Several new figures were released this year, so make sure to check the full available suite.
If you know their favorite legend, getting the matching action figure will make it even more of a thoughtful gift.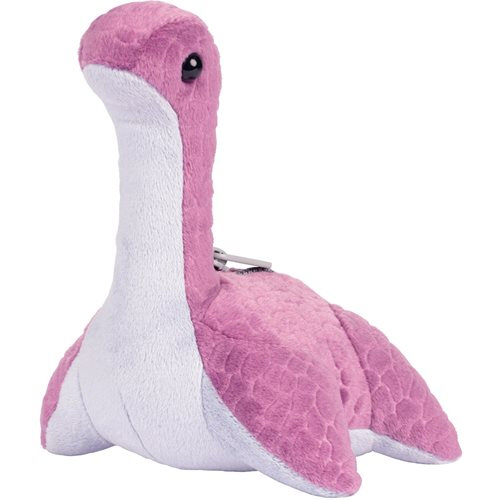 Nessie (sometimes written as Nessy) is Apex's mascot of sorts. Carried around by the character Wattson, it appears as a hidden secret on several of the games' maps and can be seen frequently in other parts of the game.
If your gamer enjoys plushies or stuffed animals, this Nessie plush is a perfect choice for them. It's six inches tall, making it perfect for smaller hands, and it's an official Apex Legends item. (If you're looking for the standard green Nessie, you can get it on Amazon with free Prime shipping.) This plush can sometimes be difficult to find, so if you've got your eye on it, it's best to order quickly.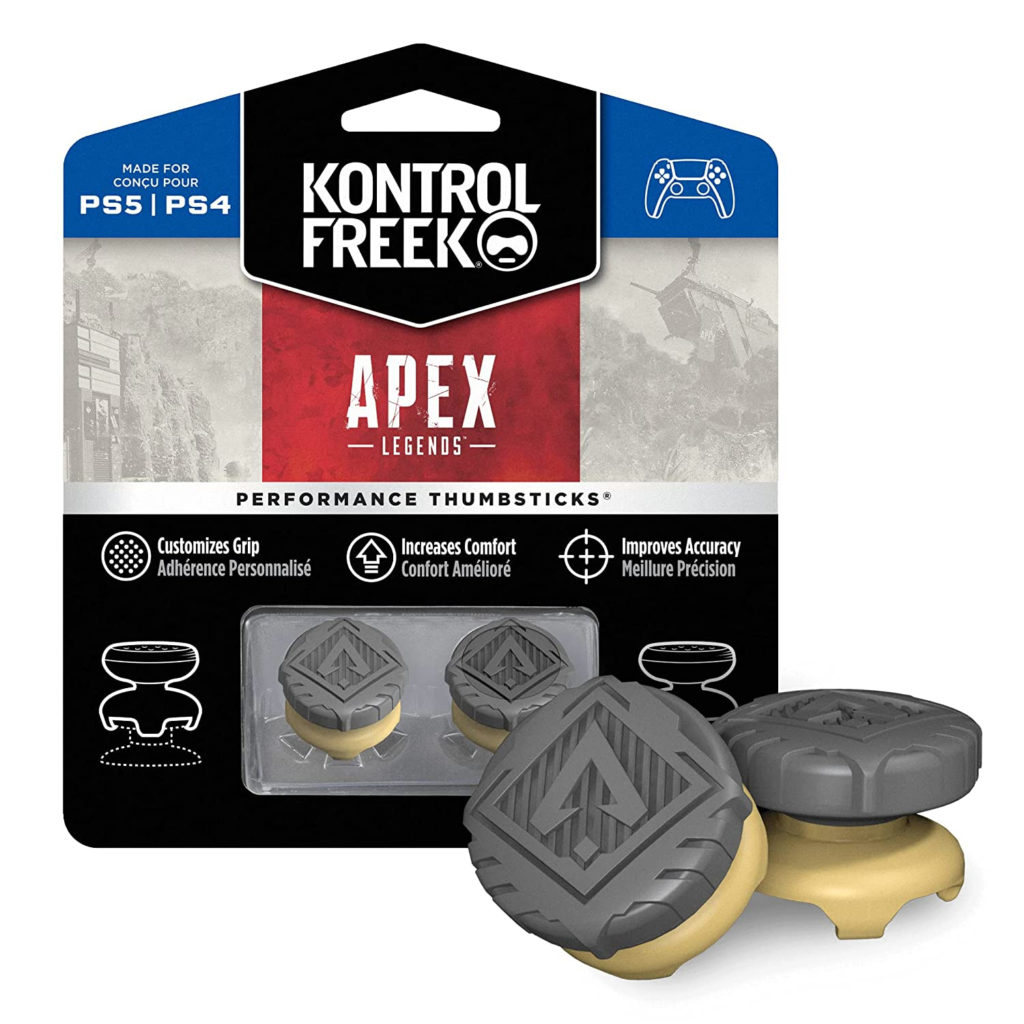 If your giftee plays Apex on console and is serious about improving their play, get them a set of these performance thumbsticks from KontrolFreek. Available in both PlayStation and Xbox varieties, these special attachments increase accuracy in-game while also improving controller grip comfort. They make great stocking stuffers for players of all ages.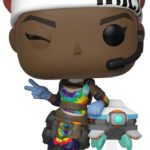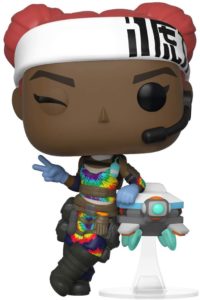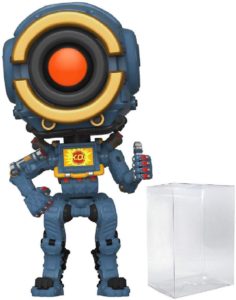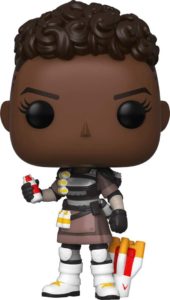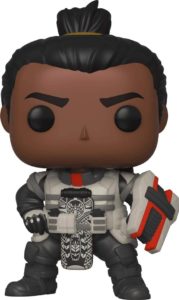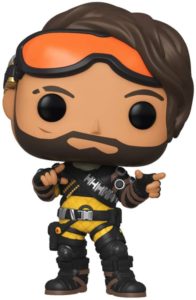 Action figures frequently reflect every single detail of the character they're modeled after, but depending on the artistic preferences of your giftee, they may prefer something a little cuter. Enter: Funko's POP Vinyl collection, a pop culture staple for the last several years.
POP Vinyl figurines feature more of a cartoony approach, which lends itself to a different look. They also tend to be smaller in size, which makes displaying them on a shelf or desk easier. If you're buying for a small child, POPs are less fragile than regular figures, though they of course include small parts like many action figures.
There's a POP Vinyl for many of the game's most popular and recognizable characters, including Lifeline, Bangalore, and Mirage. More will almost certainly be added in the future, as the game is as popular as it's ever been.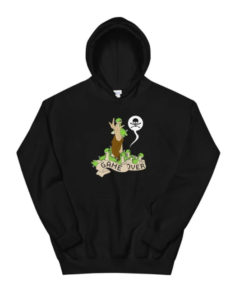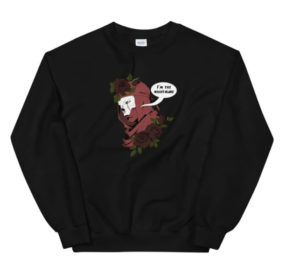 If your gamer is looking for something a little more understated, this shirt and sweatshirt collection from Threads & Thistles boutique will be right up their alley. Threads & Thistles is a small business that creates unique gaming-themed apparel, prints, and accessories for appearance-minded gamers.
Our personal favorite is the "Drowning in Cuteness" sweatshirt, but there are tons of other designs for every Apex fan. If your giftee is also a fan of games like VALORANT and Fortnite, Threads & Thistles carries apparel for those games as well.
If your giftee is a serious Apex fan, look no further than these unbelievably gorgeous 3D-printed weapon replicas from Etsy shop Senpai3D. Beyond weapons, they also carry replicas of Heirlooms and other iconic items from the game. If you consider yourself crafty, you can order unpainted versions and paint them yourself, but the shop offers fully-painted versions. Their designs feature some of the game's most iconic skins: just look at this incredible Aftershock R-301.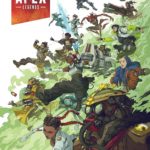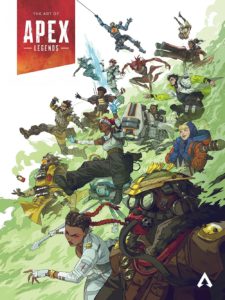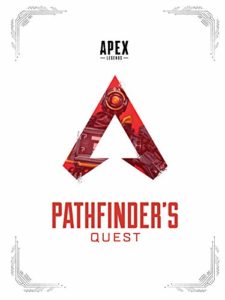 Almost all major video games these days have complementary art books, which showcase the game's art, characters, and design process. If your giftee is an artist, game designer, or simply a lover of the game's stunning vistas, they'll love the official Apex Legends art book. The hefty volume includes copious commentary from the game's developers and a look toward the future of Apex. If they're more interested in the game's history and characters, try the Pathfinder's Quest lore book instead.
---
This article includes affiliate links, which may provide small compensation to Dot Esports.