Respawn Entertainment could be set to add two new weapons to Apex Legends soon.
A brand-new assault rifle and light machine gun could be on their way to the smash-hit battle royale game, according to Apex data website Rez.gg.
Related: Damage stats for all weapons in Apex Legends
The Havoc Rifle is the leaked AR that would reportedly have a base ammo capacity of 25 energy bullets—and its ammo type likely means that it'll be some kind of energy weapon. According to the leak, it'd deal 18 damage per shot to the body and 36 damage to the head, making it one of the strongest assault rifles in Apex. In comparison, the Hemlock Burst AR deals 18 and 32 damage per round to the body and head, respectively.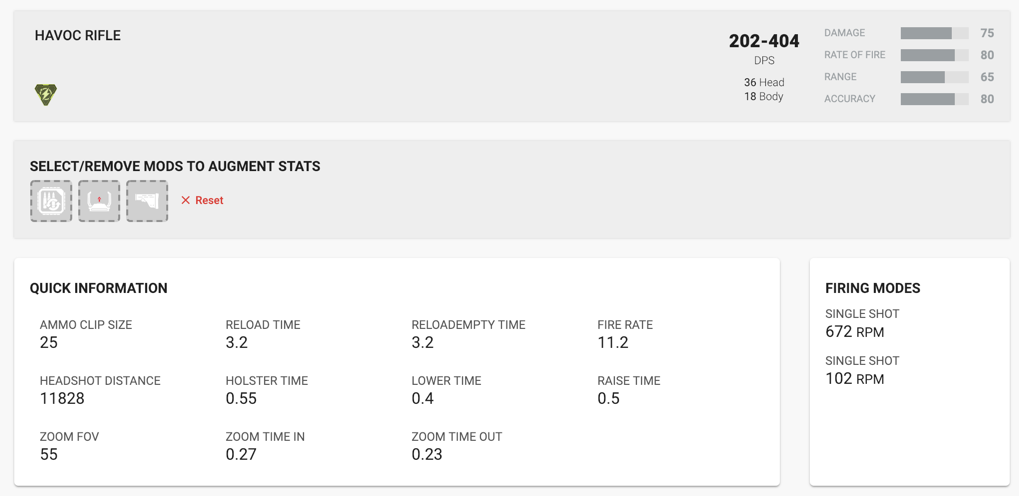 The L-Star EMG is the new LMG that was leaked by Rez.gg. This LMG's ammo type wasn't mentioned, but it'd reportedly hold 60 bullets per clip, while dealing 21 damage per shot to the body and 42 to the head. In comparison, the M600 Spitfire does 20 and 40 damage to the body and head, respectively—so this new weapon would be one of the strongest LMGs in Apex.

The introduction of these weapons to Apex is completely unconfirmed by Respawn, however. Although they seem like powerful guns on paper, it's unclear if they'll even see the light of day in the new popular battle royale game.