An Overwatch PTR patch went live on Oct. 25, bringing a tiny change to Winston's Barrier Projector.
Nothing about the bubble shield's functionality has changed. Instead, Blizzard simply added a health bar that measures the HP of the shield. And that's really handy. It's one of those tiny, quality-of-life changes that seems minuscule—but can really help certain players.
Related: Spamming voice lines in Overwatch is a punishable offense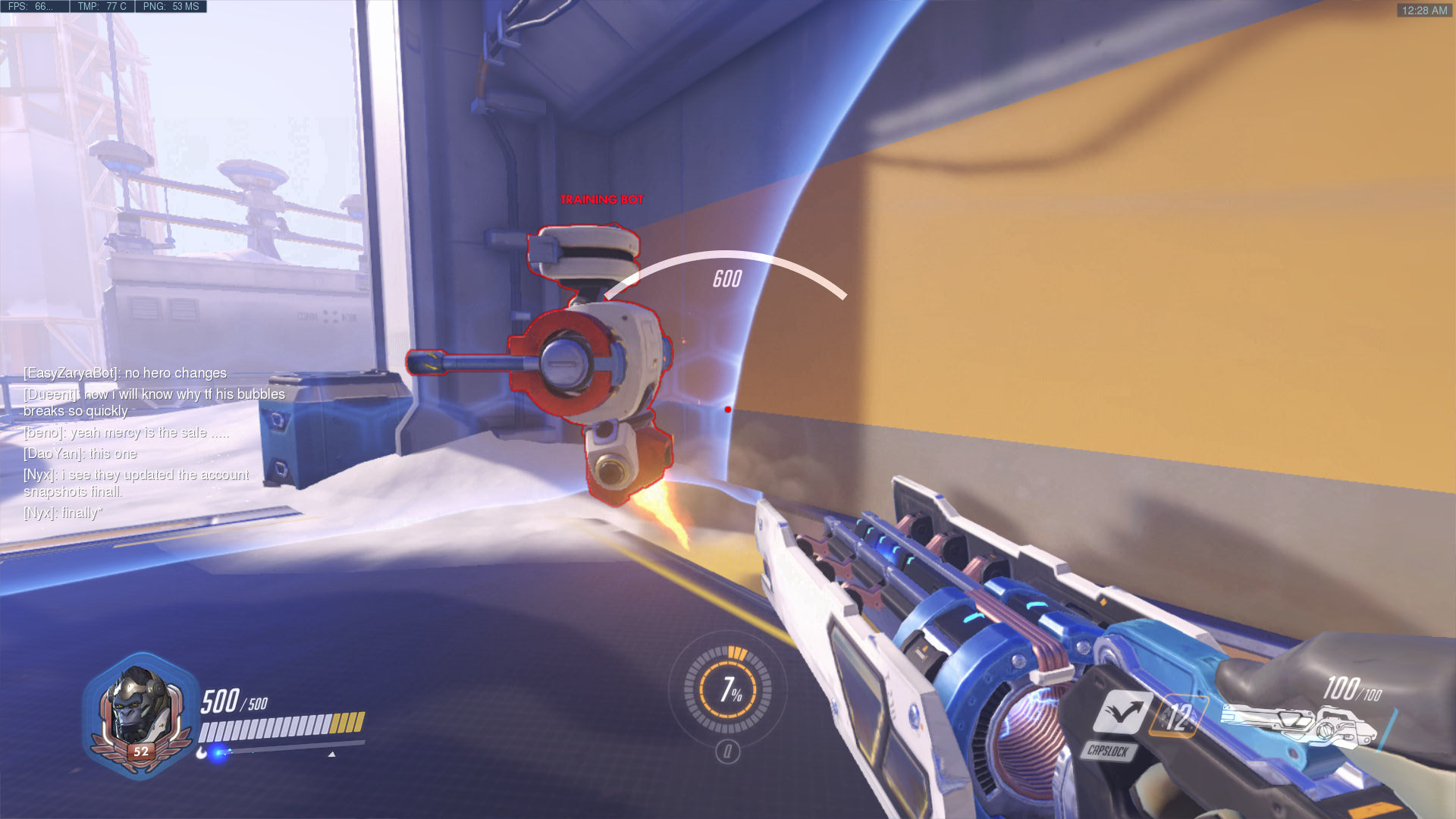 Most tanks have some sort of indicator and health bar that notifies players when their shields are low: Orisa and Reinhardt have health bars. D.Va's Defense Matrix has a clear meter. It makes sense that Winston would have a health bar, too. Winston players will now be able to communicate more efficiently with their teammates, notifying them when the shield bubble is about to break.
Winston's Barrier Projector doesn't often last very long, but it's a handy feature to track damage taken.
The rest of the documented changes are pretty minor, except one. Roadhog has been temporarily disabled on the Overwatch PTR. "This change is only for the PTR and does not affect live servers," Blizzard wrote in the patch notes. "We don't have an ETA for when Roadhog will be playable again, but we are investigating the issue and will provide updates on the PTR forums as they become available."
The rest of the documented changes are just bug fixes.