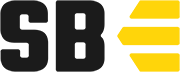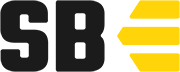 This article is brought to you by StatBanana, the best Overwatch strategy tool.
---
Overwatch's newest event, Storm Rising, was hyped up to be an amazing PVE event for its players to enjoy, while also diving into the depths of the rich lore behind the game and its characters. Unfortunately, a day after the event's release, it's clear the community isn't happy.
As players finish the mission and "chase the truth," they realize that their chase has only led to more and more questions. The game's subreddit was enough proof to show the community's discontent with Storm Rising, as multiple threads popped up complaining about the lack of substance in the event.
Related: Overwatch's Storm Rising Archives event is now live
Now, on to the real problems with the event. (Spoilers for anyone who hasn't finished the mission past this point.) First, many say the event felt empty during the mission itself. There weren't any special mechanics, there weren't any cool interactions between the playable characters, and the enemies were rehashed from the older Archives missions in different skins.
The mission was rushed. And for an event that focused on chasing the truth, nothing of value was gained. The ending "twist" where the story reveals another omnic that we have never even seen, was disappointing too. We haven't been introduced to this character before, so the whole mystery reveal has no effect.
Ultimately, Storm Rising feel quite shallow for what it was built up to be, and the playerbase took notice. The cutscenes were praised by many as one of the best parts of the entire mission. The actual playable content, on the other hand, was lacking in variety and excitement throughout. Blizzard might need to step up its game for the next Archives event to keep its fanbase happy.