Blizzard has launched stage three of its Overwatch World Cup process. Votes are in for each country's national committee, and the developer has revealed the group stage lineup, which will span multiple tournaments across the world.
The group stage breaks the top 32 teams into eight groups, each of four teams. Groups will be held during regional tournaments in Shanghai, China; Sydney, Australia; Katowice, Poland; and Burbank, California. Each tournament will showcase two groups each.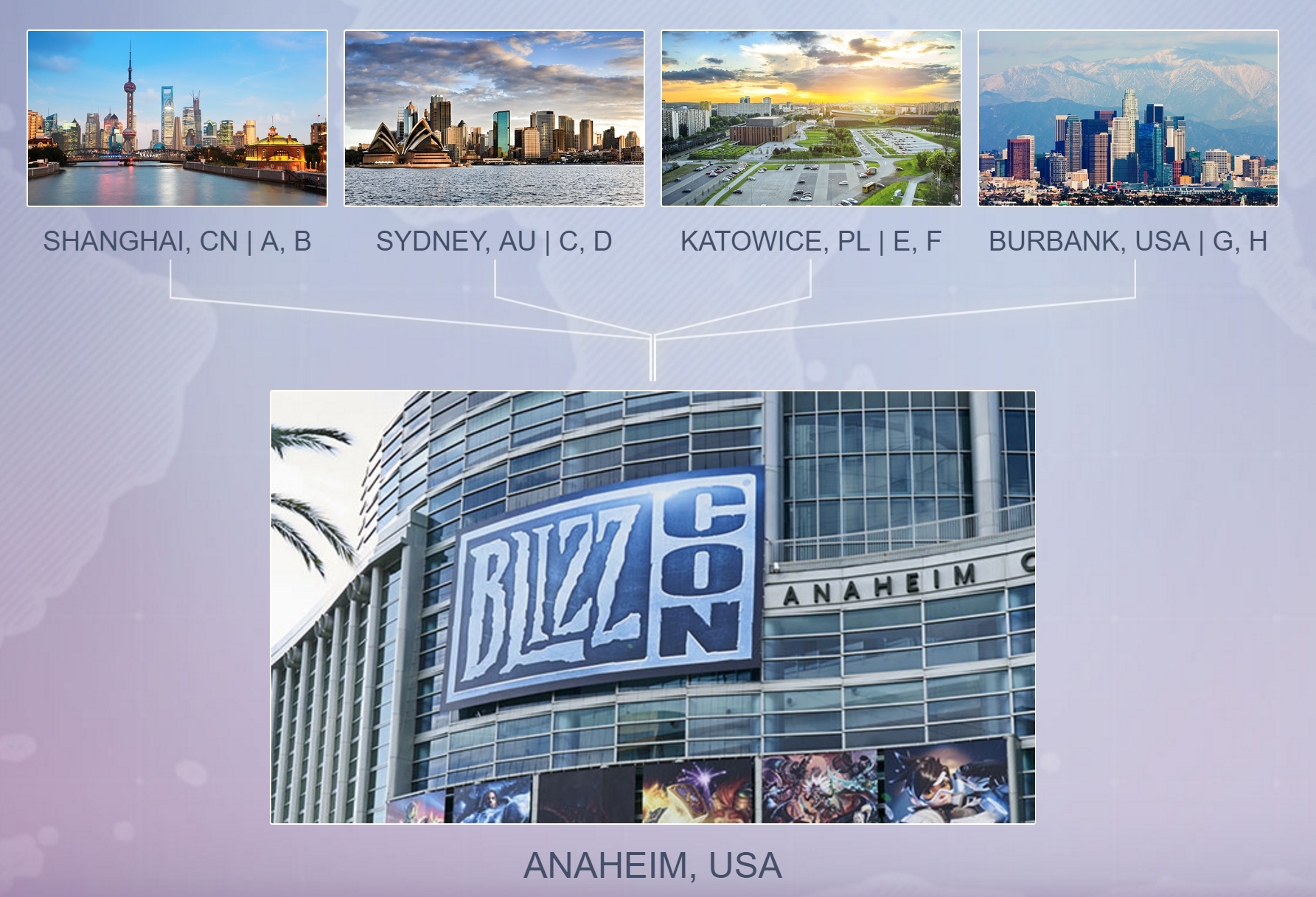 Group A – Shanghai, China
China
Hong Kong
Norway
Romania
Group B – Shanghai, China
France
Denmark
Thailand
Argentina
Group C – Sydney, Australia
Sweden
Australia
Italy
Portugal
Group D – Sydney, Australia
Finland
Japan
Spain
Vietnam
Group E – Katowice, Poland
South Korea
Netherlands
Poland
Austria
Group F – Katowice, Poland
Canada
Russia
Singapore
Turkey
Group G – Burbank, California
United States
Chinese Taipei
Brazil
New Zealand
Group H – Burbank, California
United Kingdom
Germany
Israel
Belgium
Blizzard has not announced a schedule for the Overwatch World Cup group stage tournaments.
Each group of four will play a round-robin style schedule of matches, Blizzard said in a statement. The top two teams from each group will make it to the first round of a single-elimination playoff for each region. The top two playoff winners from each region will make it to the eight-team field for the Overwatch World Cup.
The United States Overwatch team will be led by streamer Steven "ster" Serge, EnVyUs coach Kyle "kyky" Souder, and caster Jason Kaplan. Canada will be managed by Detroit Renegades Overwatch player Liam "Mangachu" Campbell, community figure Chris "HuK" Loranger, and Twitch streamer Pokelawls. The Spanish team, however, will be put together by Team Dignitas player Jose Antonio "BromaS" Ramos, EnVyUs' Jonathan "HarryHook" Tejedor, and former Laser Kittenz player Sergi "Winghaven" Torras Aragonés.
A full list has not yet been made publicly available by Blizzard, but Overwatch fans are compiling a list in the competitive Overwatch subreddit. These committees are now tasked with putting together Overwatch teams for their nations.
Venues, dates, and ticket information for the Overwatch World Cup and its group stage will be announced "soon," Blizzard said.