Overwatch's Summer Games event will return from Aug. 8 to 28—and with it, last year's coveted skins will be back.
That means the likes of Sprinter Tracer, Striker Lúcio, and American McCree will be available for all Overwatch players. Event skins for Summer Games weren't purchasable last year. The only way you could get them is from opening loot boxes, so many fans went without their desired skins.
Related: Summer Games Overwatch event will return Aug. 8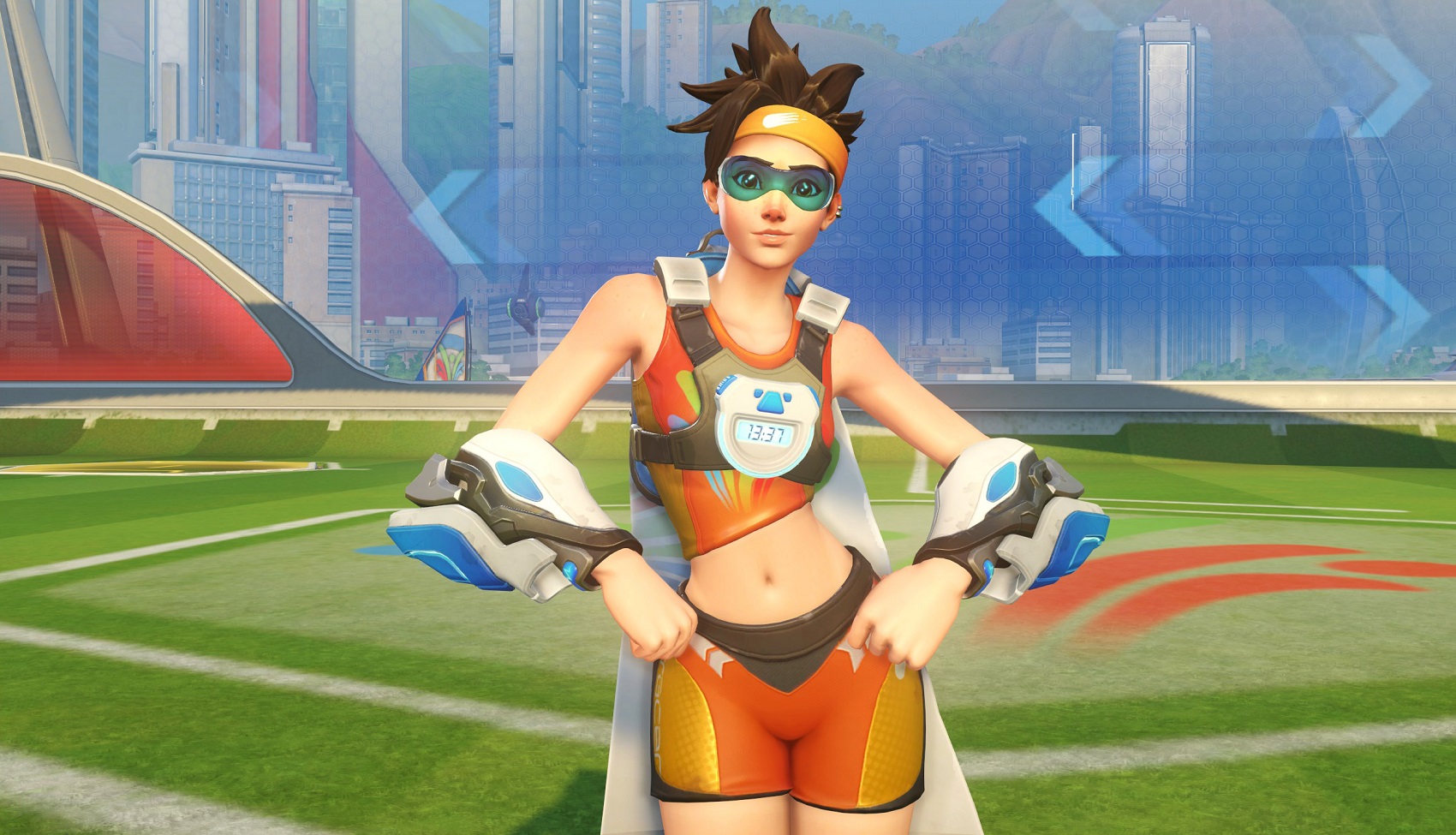 Blizzard will make up for that by discounting the old skins when Summer Games returns. Legendary skins from the Summer Games 2016 event will cost 1,000 credits, while epic skins will cost 250 credits. Rare-tiered items will cost 75 credits, with common items clocking in at 25 credits.
New Summer Games items, of which their could be more than 40, will cost regular prices. Legendary skins are unlockable with 3,000 credits, while epic skins cost 750 credits. Rare-tiered items are 225 credits, with common items at 75 credits.
Most of Overwatch's heroes will likely get new items during the Summer Games event, but Mercy and Junkrat players will be particularly happy, Overwatch game director Jeff Kaplan said in a Developer Update. Junkrat is getting a sports-themed look, while Mercy is getting one of Kaplan's favorite skins ever.
Widowmaker and McCree are also getting something fun, but Kaplan declined to elaborate further.
Everyone's super excited about the new Summer Games event heading to Overwatch, and luckily, it's less than a week away.
About the author