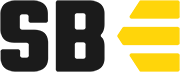 This article is brought to you by StatBanana, the best Overwatch strategy tool.
---
Fareeha Andersen, an Overwatch streamer known as a Grand Master and Top 500 player, received a 30-day suspension Tuesday for hate speech after referring to South American players as "shit."

The wording in context took place on Feb. 7, where Fareeha played against a non-professional team of South American players. During the match, she can be heard saying "it's alright, we can still beat them, South American players are shit."

Following the end of the match, she reiterated the sentiment. "They are shit though," she said on stream. "You put a six-stack from NA against a six-stack in South America, you see what happens."

Later in the stream, she responded to criticism in the chat. "Ten people come into my chat [and] tell me that I'm fucking boosted trash," Andersen said. "You proved my point that it's a toxic shit hole over there."

A day later, Andersen tweeted a lengthy apology through TwitLonger. "The angle I intended with that was more of a 'just like with EU, there's less of a playerbase, less emphasis and support for esports,'" she said in the Twitter post. "Therefore less cutthroat competition like you'd see in KR servers for instance."

Despite the apology, Twitch issued Andersen a 30-day ban for cited engagement in hateful conduct against a group of people. Andersen held around 50,000 followers on Twitch, but her account has since been removed from the platform for the duration of the suspension.

South America has its own Overwatch Contenders division with players competing in the professional league. Both Brazilian players João Pedro "Hydration" Goes Telles and Renan "alemao" Moretto will compete at the highest level of play for the Los Angeles Gladiators and the Boston Uprising, respectively, in the Overwatch League's second season when games kick off Feb. 14.