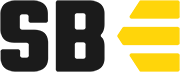 This article is brought to you by StatBanana, the best Overwatch strategy tool.
---
It's time to put all those Overwatch League skins to good use. Fans will get the chance to support their favorite teams in-game during the "Skins in the Game" challenge.
From May 27 to May 31, fans can earn points for their favorite team by wearing an Overwatch League skin in a quick play or competitive game of Overwatch. Each game will earn one point for that team. All league skins for all heroes, both home and away, count for this challenge.
For their game to count, players must complete the map for any given game. As long as a team skin is used at some point during the quick play or competitive game, a point will be earned for the Overwatch League team. That means it's okay to switch to a hero without a team skin, if necessary, to win a game. Fans can also tweet using the hashtag #MyOWLTeam to earn another point for their team.
Overwatch League teams benefit in two ways. The winning team, which will be announced June 3, gets bragging rights over the other teams in the league. In addition, the winning team also gets to take over the official Overwatch League Instagram during a day of games. The competition is open to players in all regions on all platforms.
Overwatch League team skins can be unlocked using a special currency called Overwatch League tokens. Each skin costs 100 tokens, which can be purchased for $4.99. Tokens can also be earned by watching Overwatch League games live with a connected Battle.net account. "Skins in the Game" will return for another round from July 15 to July 21.