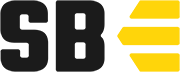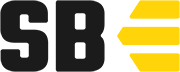 This article is brought to you by StatBanana, the best Overwatch strategy tool.
---
With just over a week before the Overwatch League returns for season two, the league has revealed the map pool for the entirety of the first stage on its official website.
According to the league's schedule, Control maps will be played first, followed by Hybrid, Assault, and then Escort. Tiebreaker maps are not listed on the schedule, so it's still unclear as to what will be played if teams reach a fifth map.

In the first week, Volskaya Industries will be the most played map, making an appearance a total of eight times, while Anubis will only be played twice. Other maps will appear on average five to six times for the whole week. Map presence will balance out as the stage progresses.

The maps featured in stage one are listed below by type and order of appearance:
Control
Illios
Busan
Nepal
Hybrid
Hollywood
Numbani
King's Row
Assault (2CP)
Volskaya Industries
Horizon Lunar Colony
Temple of Anubis
Escort
Rialto
Route 66
Dorado

The Overwatch league's opening week begins Feb. 14, where the first game will see a rematch between the two finalists from season one, the London Spitfire and the Philadelphia Fusion.

Fans can check out the official Overwatch League schedule to see which maps will be played for each day.