Gorilla scientist Winston is getting a new skin designed specifically around this year's BlizzCon.
The Overwatch developer revealed the new skin during the Overwatch Halloween Terror event. "Through the power of science, Winston has traveled with his trusty jump pack from his base in Gibraltar all the way to Anaheim, California for BlizzCon 2017," Blizzard wrote. "We've given him a special souvenir to mark the curious occasion and he'd like to share it with you. Starting today, this new skin is available in-game for all BlizzCon Virtual Ticket holders."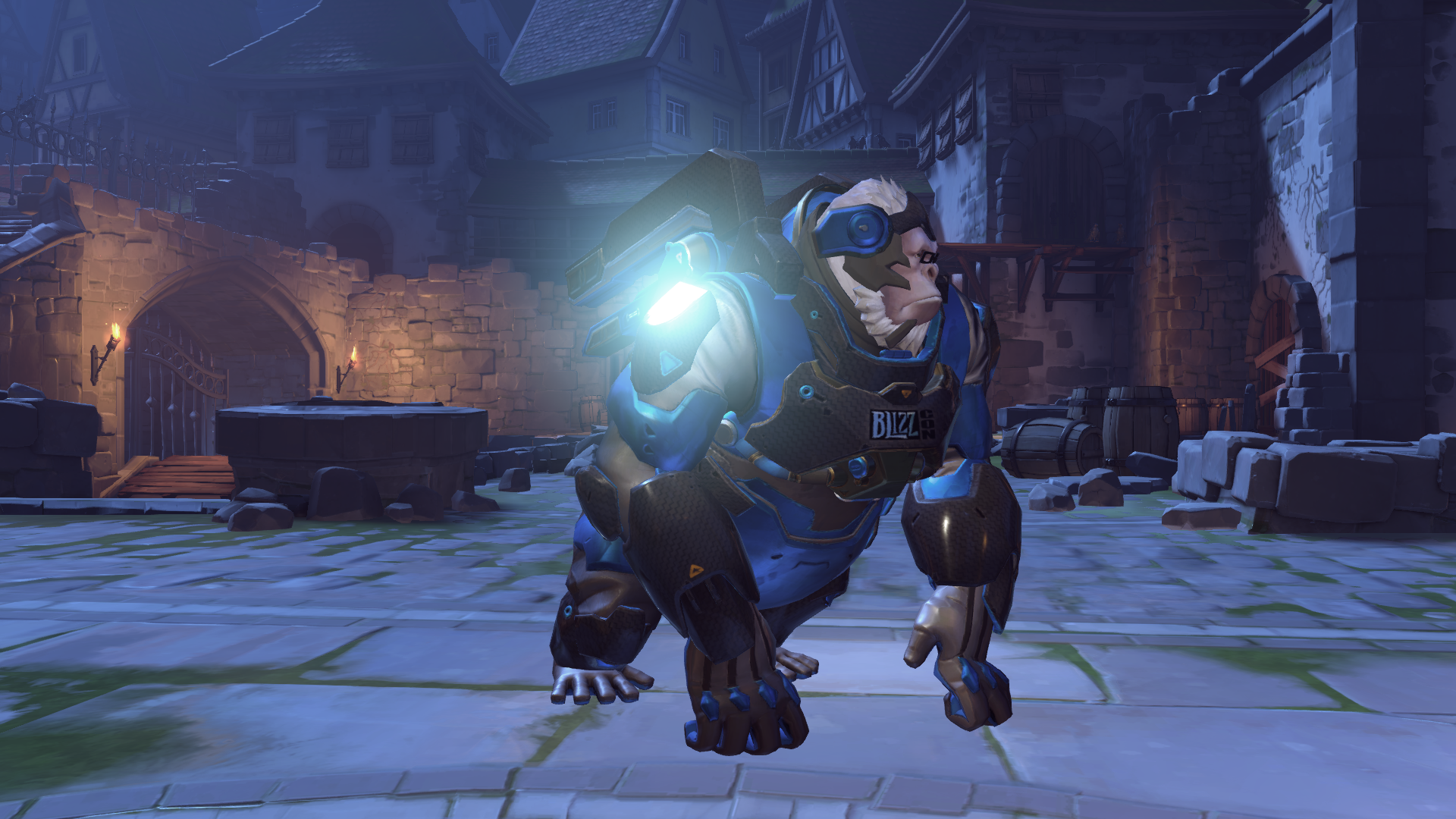 Related: BlizzCon-exclusive two-seater mounts are now available in World of Warcraft
The Winston skin joins the BlizzCon-exclusive two-seater mounts for World of Warcraft that were revealed in September. They're both part of Blizzard's digital goodie bag, which can be purchased now. More specific in-game loot is expected to be announced heading into the event on Nov. 3 and 4.
The BlizzCon virtual ticket is available now for $40. The Blizzard goodie bag, stuffed with tons of actual loot, can be purchased separately for $45. Virtual ticket holders get a $10 discount, however. An upgraded goodie bag, with double the amount of loot, can be purchased for $70.