LEGO has constructed a nine-foot tall D.Va model to watch over BlizzCon 2018—and to celebrate the upcoming Overwatch LEGO set launch.

BlizzCon attendees will be able to check out the massive recreation of D.Va and her MEKA unit on the showfloor in Anaheim, California. LEGO used 145,276 LEGO pieces, 43,853 of which are pink, to put together the models. All of those bricks put together weigh 1,256 lbs. It was a huge undertaking for the LEGO team; it took 731 hours to construct.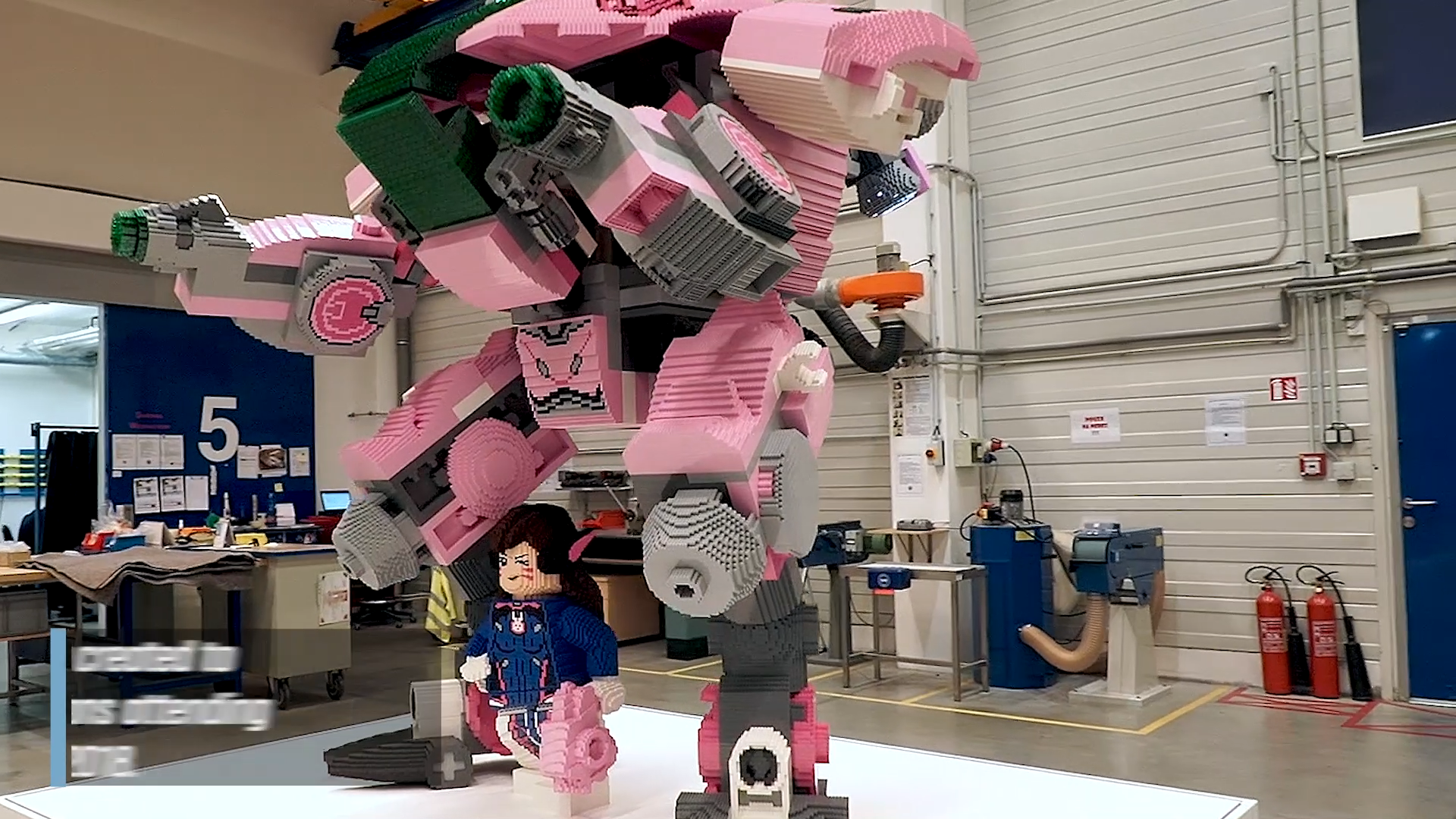 Related: Hanamura, Watchpoint: Gibraltar among Overwatch LEGO leaked this morning

Blizzard and LEGO are paired up for a series of Overwatch LEGO sets. The only confirmed set is 182-piece Bastion kit that's on sale now on the Blizzard Gear store. But a whole lot more is planned: At least six more LEGO sets are expected to be revealed soon. In October, the sets leaked early on the Target website. The sets are expected to recreate scenes from Watchpoint: Gibraltar, Hanamura, and Dorado. One of the more exciting pieces is a 602-piece Bastion kit that transforms. Prices are expected to range from $15 to $80.

There aren't many details on the official release, but a LEGO representative said the Overwatch building sets are "coming soon." With BlizzCon 2018 just a day away, it's possible that more details will be revealed there.