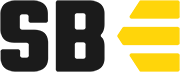 This article is brought to you by StatBanana, the best Overwatch strategy tool.
---
The newest Overwatch: Archives event Storm Rising is about to be released. New skins, emotes, highlight intros, and a new cooperative mission will soon be in the hands of all players.
While some players are waiting to uncover everything the event will have to offer, some are probably planning how much they'll play and how long they'll have to unlock the newest achievements and the exclusive Storm Rising skins. That's why it's important to already think about when the event will end.
Related: Blizzard reveals Racer Zarya skin for Overwatch Storm Rising event
Storm Rising ends on Monday, May 6. This means Overwatch players will have a full three weeks to play the event's new mission and unlock all of the skins they can. There will be three weekends over that period, which will help those who want to go achievement hunting with friends.

Players who want to focus on the Storm Rising mission will be able to team up and choose between Tracer, Genji, Mercy, and Winston to beat the story mode in three difficulties. There will also be another mode in which players can pick any character from the Overwatch roster to complete the same mission without cutscenes or story development.

The duration of Overwatch: Storm Rising will be about the same as last year's event, Retribution, which went from April 10 to 30. The past two Archives missions, Uprising and Retribution, will be unlocked in the Arcade tab for everyone along with the new Storm Rising mission. Players will surely be able to buy any Archives skin from the store once more, and all the ones released with Retribution and Uprising will be available at a discounted price.