Respawn Entertainment's Apex Legends, the free-to-play battle royale shooter set in the Titanfall universe, has everyone talking.

In its short life span, it's quickly become one of the most popular games on Twitch. It surpassed 50 million downloads in just one month, beating even the child-friendly, climbing frenzy, Fortnite to the punch.

A game should be highly customizable if it wants to compete. And that's another thing Apex does right. Even from day one, there's been dozens of options that help towards tuning the game's UI.

A minor detail that could make a real difference in Apex is damage numbers. Everyone has their preference when it comes to damage numbers. Some like to see them as big and as obvious as possible, others not so much.

Here's how you can easily change the damage numbers in Apex through the settings menu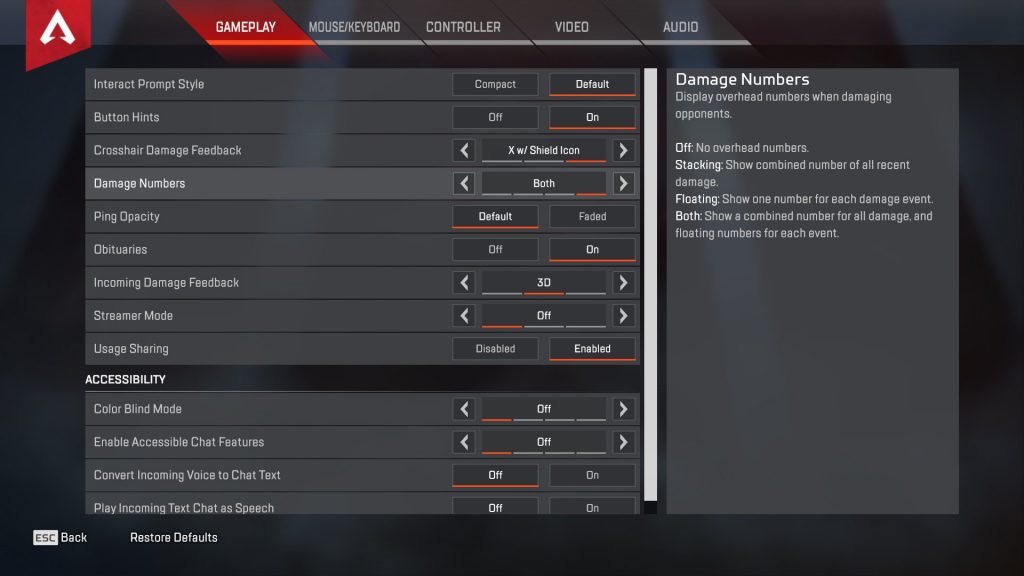 All you have to do is head towards the bottom of the Apex home screen and click on the game menu button. It's in the very bottom right. You then click settings, gameplay, and head down to Damage Numbers. It's the fourth option on the list. There are then four possible choices. The default is Stacking, which is something you'll already be accustomed to in-game. If you want to change it, however, you can either turn it off entirely, change it to Floating, or even to Both.

You should try experimenting with it to see what fits you best. It's incredibly simple, but it can make a real difference.