Introduction
A weekend long tournament is set to take off in Vilnius, Lithunia where teams from across the globe will be battling it out for honor, prestige, and the lion's share of $200'000 prize purse.
The Global Esports Cup – Season One Lan will lay host to 8 international team from Europe, North America and the CIS.
Representing Europe will be World Champions, Team EnVyUs; the 5th best team in the world – according to Thoorin's top 10 rankings -, Astralis; The young Danish hopefuls in Dignitas and G2 Esports' new acquisition of the French/Belgian squad, Ex-Titan. 
Hailing from North America will be America's favourite, Cloud9 and one of their main North American rivals, the boys from Counter Logic Gaming. The remaining two to teams to qualify for the inaugural tournament hosted in Game Show TV's studios are CIS's very own Method(ex-PiTER) and markeloff's FlipSi3 Tactics.
Watch the event live on azubu in both English and Russian
The 8 teams will be split equally into two groups of four with 2 European representatives, 1 North American and 1 team from the CIS. Group A will field Team EnVyUs, FlipSid3 Tactics, CLG and Dignitas while Group B will foster competition between the newly acquired G2 Esports roster, Astralis, Cloud9 and Method.
Starting Thursday, on the first two days of the event, the groups will be played in a best of three GSL style double elimination bracket with the top two teams from each group advancing to the semi-finals. Starting Saturday, the playoffs will be played in a best of 3 single elimination format with the victor in the finals taking home the grand sum of $80'000.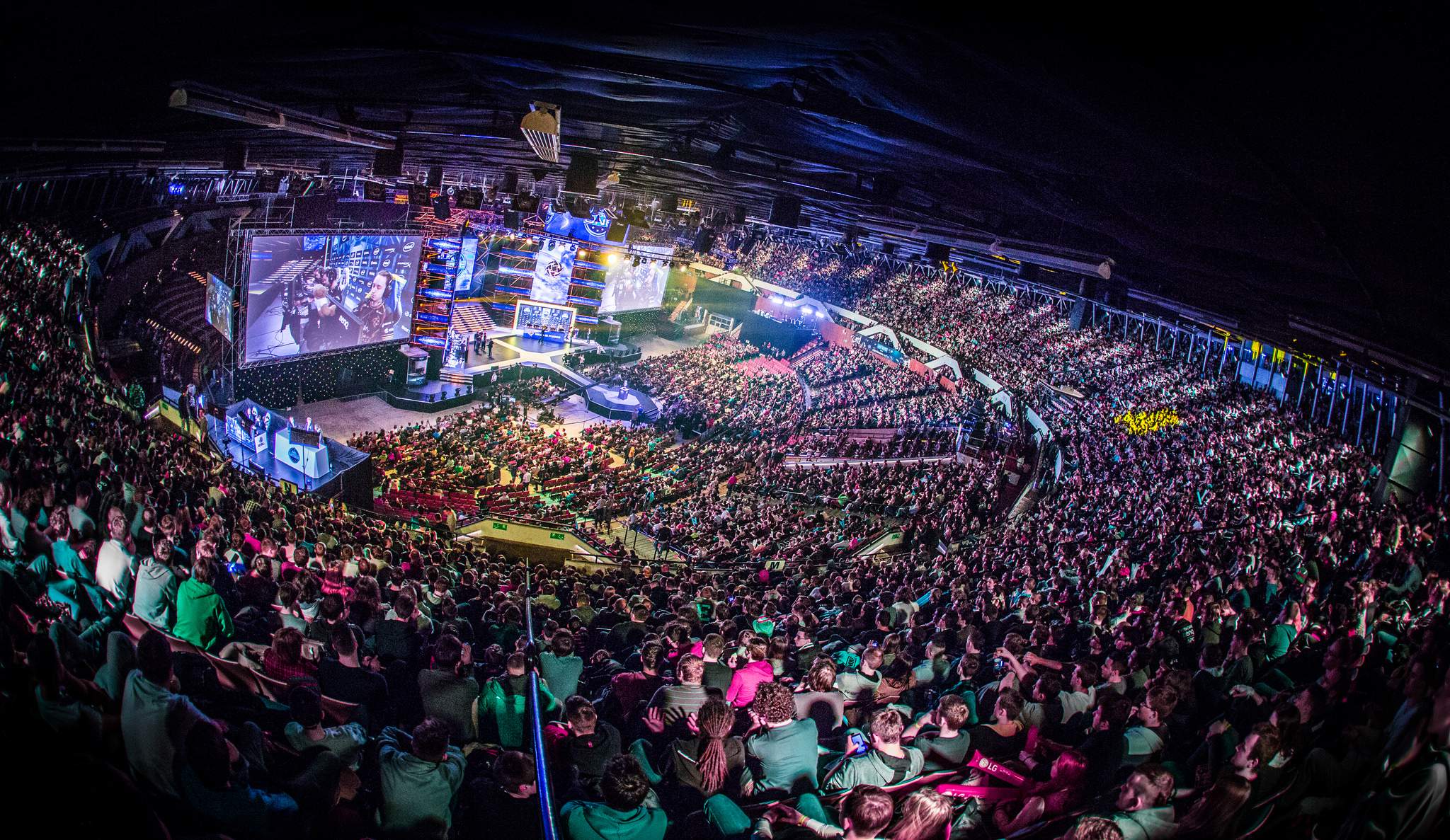 Story Lines and Expectations
EnVyUs – Coming off of back to back losses to Na'Vi in the semi-finals of both ESL ESEA Pro League Finals and Starladder i-League Starseries XIV finals as well as a horrific result at the FACEIT Season 3 Finals at Dreamhack Winter – dropping out in last place after losing to NiP and the rising stars of Brazil, Luminosity; Team EnVyUs come in to the event with a lot to prove and everything to lose. Being the World Champions after winning the last major at Dreamhack Cluj Napoca, all eyes were set on EnVyUs to become the next dominant force in Counter Strike: Global Offensive, however, due to cited personal and motivational issues, EnVyUs have faltered and thus lost the number one title to their main rivals – Fnatic, who after an unprecedented 4 consecutive major tournament victories, reclaim the title they had previously held.
With a roster consisting of apEX, kennyS, NBK, Happy and kioShiMa, the EnVy organisation maintain the most talented roster in all of Counter Strike. Known for their incredible force buys and dominant, unforgiving, explosive T-side aggression; the EnVy squad climbed their way to the top of the rankings through sheer individual brilliance and incredible co-ordination. However, as evidenced by their recent failures, EnVy are not without flaws. While their force-buys may be one of their strongest attributes it also happens to be one of their greatest weaknesses. Their overzealous tendency to force-buy in almost every situation has on more than one occasion resulted in embarrassing performances with the most recent being their ridiculous 16-5 loss to Na'Vi on Train dropping 13 rounds on their CT side. This terrible CT performance is far from an anomaly; while CSGO is widely considered a Counter Terrorist favoured game, EnVy have relied heavily on the more force buy friendly T-side to carry themselves to victory. EnVyUs' weak Counter Terrorist side is one of their core weaknesses that teams competing can look to exploit.
Something that EnVyUs does have going for them, however, is their incredibly dominant victories over world number one fnatic. Even with EnVyUs' struggles they've managed to consistently overcome their main rivals in best of 3 series.
With all that considered EnVy still come into the event as the clear favourites. They currently maintain a 10-1 LAN record over the second strongest team in attendance, Astralis and there is no reason to believe that they'll struggle with any of the other competition available. Cloud9 and G2 Esports do maintain a peculiar history with EnVy, however. The previous iteration of Cloud9 powered by [email protected]' shot-calling had repeatedly taken advantage of the previous EnVyUs lineups internal struggles which consequently resulted in the removal of shox and SmithZz(who moved onto Titan, now G2 Esports) and addition of kennyS and apEX who came over from that very same Titan organisation themselves. With the departure of [email protected] and G2 Esports lackluster form it is still rather unlikely that either of these teams overcome the EnVyuS lineup. The Global Esports Cup should be EnVyUs first step to reclaiming the position that is rightfully theirs.
Atralis – formerly Team Solo Mid – consisting of in game leader – karrigan; support player – Xyp9x; star player and main AWPer – dev1ce; their entry man – dupreeh;
and lastly, their all rounder and secondary AWPer cajunb. Astralis, under the TSM brand, maintained the #1 position for a short while during the early summer of 2015 and midway through November, overcoming the best team in all of Counter Strike – fnatic – to secure themselves several tournament victories. Unfortunately Astralis failed to carry on the momentum and have had a mediocre run of results. Mediocre in a relative sense, of course – their consistent top 4 finishes is something most competitors could only dream about. However, for a team like Astralis with aspirations of becoming the best in the world, consistently placing top 4 was never the ultimate goal.
Astralis come into the event as the second strongest team being the only other real contenders for the championship title. If they can finally manage to overcome their nemesis, EnVyUs – which they've had no trouble of doing so online, winning multiple tournaments via best of 3's over them – they'll be set quickly on their tracks to where they want to be. Expect Astralis to top their group and come into the finals all guns blazing looking to finally overcome EnVyUs in a tight series.
While the rest of the teams likely aren't strong enough to be contenders for the title, G2 Esports, Cloud9 and CLG have a lot to play for.
G2 Esports, formerly Titan, would love to start off their campaign with their new organisation on a high note. With superstar players such as shox and ScreaM and a mastermind tactician in Ex6TenZ, G2 Esports have everything the need to contend for titles. Unfortunately, they've had all this for a while now and have yet to show their worth. They'll be facing off against Cloud9, Method and Astralis. It is hard to call who should come out on top between Cloud9 and G2 Esports but if I were a betting man I would favour the more experienced lineup in G2 Esports.
credit to G2 esports
Cloud9 – n0thing, shroud,Skadoodle, fREAKAZOiD, Stewie2k – and CLG – reltuC, hazed, tarik, jdm64, FugLy – are also looking to start 2016 as favourably as possible. Both teams come into the event with roster changes. In Cloud9's case they lost [email protected] and brought on the infamous young talent, Stewie2k. Stewie2k, who has been subject to a lot of criticism due to being a relatively new player who has been touted as having star potential but hasn't accomplished anything to justify the appraisal, will be looking to prove all the doubters wrong at his first international LAN event. With n0thing switching to the caller role in place of [email protected] he'll also be looking to prove his own doubters wrong. Skadoodle, the best player in North America, will likely be the shining light of Cloud9 and possibly the most entertaining player to spectate. If Cloud9 are to suceed expect it to be off the back of star performances from Skadoodle, one of the best AWPers in the world. Cloud9 will likely be aiming for that first place spot but expect them to either drop out of groups in third place or finish their first event with a respectable 3rd/4th place finish.
While Cloud9 stayed to practice in North America, CLG travelled across the Atlantic and boot-camped in sweden in preparation for their first LAN event in 2016. Having brought on FugLy, formerly of Liquid, CLG will likely be aiming for a playoff finish. To do that they'll have to overcome the young Danes in dignitas who have recently been on a hot streak at Dreamhack Leipzig having taken down Virtus Pro and mousesports to advance out of groups. It'll be a tough challenge for the North Americans and should be a very exciting match for all of us.
As for FlipSid3 and Method; there really isn't much hope for the CIS contenders outside of maybe overcoming the North American sides. Securing a playoff finish would be a great, though unexpected, accomplishment for either of these teams.
Predictions:
1. Astralis
2. EnVyUs
3/4. Dignitas
3/4. G2 Esports
I expect the "slumping" Astralis to finally overcome the weakened EnVy lineup at a LAN and I also expect Dignitas and G2 Esports to defeat their North American counter-parts.
Kicking off the event will be EnVyUs and CLG who will be playing at 9 AM Central European time. Tune into the event at azubu.
Check out my other articles: