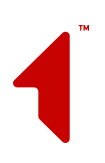 Online tournament organisers, FirstBlood, announced this week they have officially partnered with Divine Esports and the Vietnam PUBG Divine League. The partnership will give Divine Esports access to FirstBlood's tournament platform and boost their presence across Vietnam and Southeast Asia. This will also be FirstBlood's first entry into the SEA region, adding to their offices across North America, Europe and, India.

Tran Thu Dong, Co-founder of Divine Corp said in the press release "We want to make Vietnam a center for esports in Southeast Asia," adding "In 6 months, we'll look back at the results we've achieved and know why FirstBlood came here. 2019 is going to be a memorable year for esports in Vietnam!"
Joe Zhou, CEO of FirstBlood echoed that excitement; "Divine league's success is an instrumental proof to what our ultimate vision is at FirstBlood, the competitive side of video gaming could be available to just about anyone. We also look forward to working with Divine to bring more esports products to this region in 2019."
There will be more announcements to come for players to participate in active tournaments. To keep an eye out on when you can compete make sure you save their official website to your favorites. You can also stay up to date with FirstBlood via facebook.