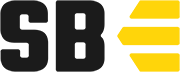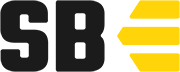 This article is brought to you by StatBanana, the best Overwatch strategy tool.
---
Teetawat Teerayosyotin, the Thailand-based main tank for the Sydney Drop Bears, will not be attending IEM Sydney due to visa issues, according to sources close to the team. The team will be playing with coach Matthew "Noxious" Sawyer instead, their only listed substitute.

Teetawat is currently on loan from Overwatch Contenders Pacific team GIANT LYNX, who finished last in season one without Teetawat. The talented main tank also represented Thailand in the Overwatch World Cup in 2017 and 2018, leading fans to look forward to him competing in Australia.

The Drop Bears finished on top of the Contenders Australia table for the third season in a row with a 6-1 record. Their sole loss of the season came in March at the hands of Blank Esports, and it snapped their 24-game win streak.
The team has since rebounded and are now looking to claim a fourth Contenders trophy at IEM Sydney, which would make them only the second Contenders team, joining Fusion University, to win four consecutive titles.

Sydney will be facing cross-town rivals Melbourne Mavericks in the semi-final on May 4.
Update May 3 11:56am AEST: Niko "ChroNoDotA" Raisanen will be replacing Teetawat, according to a source close to the team, not Matthew "Noxious" Sawyer.