The long-awaited Rise of Shadows solo adventure, the Dalaran Heist, is finally here.
The Dalaran Heist brings a plethora of new features to Hearthstone's solo content, including a ton of new rewards and unlockables.
During the Heist, players act as henchmen carrying out deeds for the League of EVIL. Since no good henchmen should work for free, expect to be handsomely rewarded for your efforts. Card packs are a big part of the incentive for playing through the Dalaran Heist.
Each chapter of the Dalaran Heist includes three Rise of Shadows card packs. After unlocking all five chapters, you'll receive a golden classic card pack making for a total of 16 potential packs. In addition, after unlocking all five chapters, you'll obtain a golden copy of Zayle, Shadow Cloak. This card is a two-mana 3/2 that allows you to start the game with one of Zayle's EVIL decks.
As you play through the Dalaran Heist, you'll have the opportunity to unlock additional heroes and hero powers. Chapter one introduces you to the scamp in the lamp, Rakanishu. This fire Elemental lives inside Togwaggle's lamp and is a Mage. Rakanishu starts with the standard Mage hero power but has two additional powers called Burning Wit and Frostburn.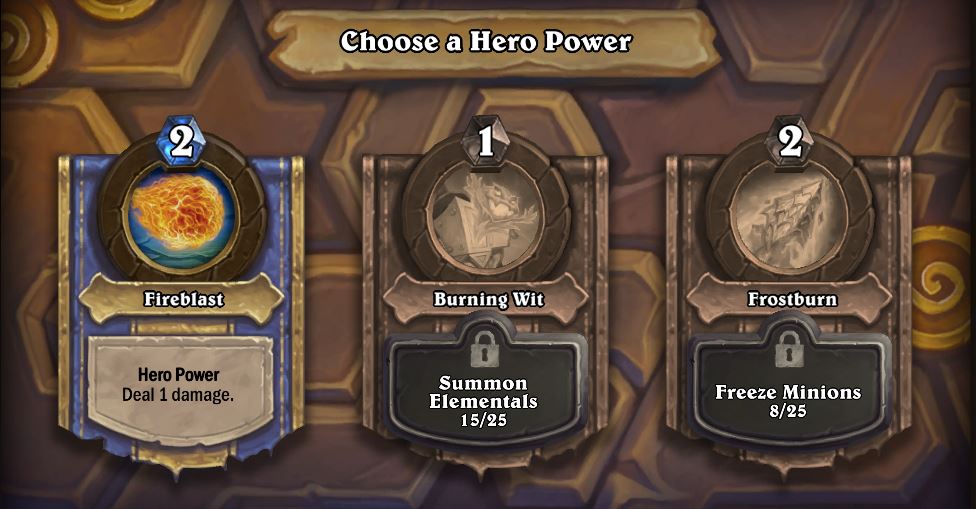 Burning Wit costs one mana and reduces the cost of a random card in your hand by two. In order to unlock Burning Wit, you must first summon 25 Elementals. Frostburn costs two mana and allows you to freeze a character—if it's already frozen, deal two damage to it instead. Before you can unlock Frostburn, you must first freeze 25 minions.
Chapter two introduces two additional heroes: Ol' Barkeye and Vessina. Both Ol' Barkeye and Vessina come equipped with the standard hero powers for their class, as well as two unlockable powers, just like Rakanishu.
Ol' Barkeye is a Hunter hero and has two additional powers called Opportunist and Pet Training. Opportunist costs two mana and gives a minion plus two attack for one turn. To unlock Opportunist, you'll first have to play 15 Secrets. Pet Training costs one mana and adds a 1/1 Shifting Chameleon to your hand. To unlock Pet Training, you'll need to summon 50 Beasts.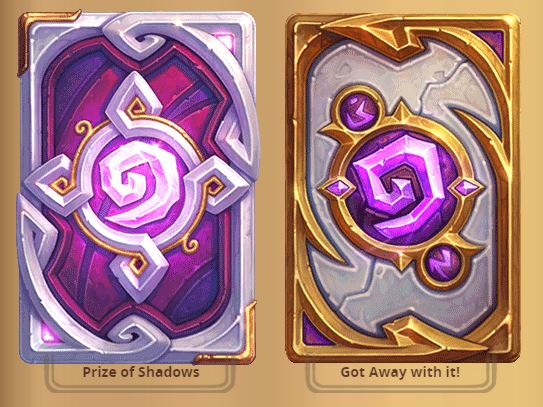 The Dalaran Heist also introduces two new card backs that can be earned by playing through the adventure. The "Prize of Shadows" card back can be unlocked by completing the Dalaran Heist. The "Got Away with it!" card back will only become available after defeating the solo adventure on Heroic mode.
More heroes will be released as additional chapters become available. You can play chapters one and two of the Dalaran Heist right now.