This article is brought to you by LoLwiz — The #1 in-game stats app.
---
The final week of the 2018 NA LCS Spring Split kicks off this Saturday, but before the games even begin, four of the region's teams have already been guaranteed slots in the playoffs: 100 Thieves, Clutch Gaming, Cloud9, and Echo Fox.
Although they may have been guaranteed spots in the knockout stage already, they still have quite a lot to work on. Here's a deeper look at where each of these teams is still falling short at the end of the season. If they want to win the race to the finals, they'll have to get to work to solve these problems.
100 Thieves: Rotational Meteos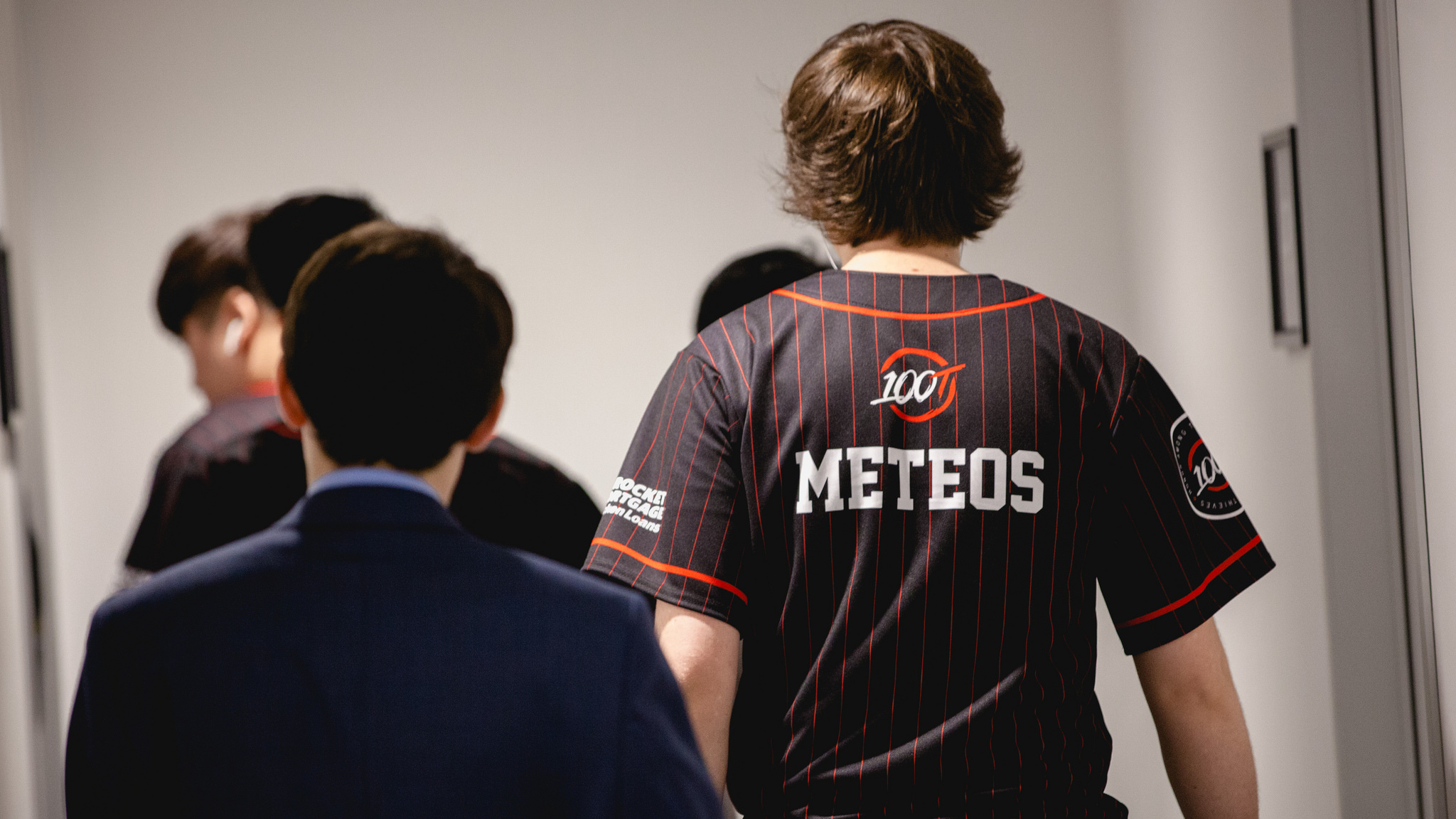 For the first few weeks of the split, William "Meteos" Hartman was one of the most reliable junglers in the NA LCS. He was one of the only junglers to hold his own during both the laning phase and teamfighting stage of the game, and his proactive and reactive decisions saved his team from many losses.
As the season went on, however, he downgraded so far that he's now the team's greatest risk.
100T has been one of the only playoff-guaranteed teams to consistently improve over the course of the last two weeks through a shifting, volatile meta. Fortunately, that means Meteos has improved, too, but he's still a red flag.
For most of the team's mid-split games, Meteos flipped back and forth between playing well and playing terribly, with no middle ground at all. He either predicted the enemy jungler's position correctly and rotated to take advantage and jetpack his lanes ahead, or he completely froze while the enemy jungler ran circles around him.
For Meteos, when it rains, it pours. He never plays average or meets par, he always breaks the enemy team or gets broken himself, which is exactly what happened when 100T faced off against Liquid in week seven. That was especially bad, because usually Liquid jungler Jake "Xmithie" Puchero doesn't run circles around anyone. That doesn't mean he's bad, he just isn't a very aggressive early game jungler. And yet somehow, Meteos was still a non-factor.
When he plays well, 100T seems to win more, but when he freezes, his team suffers, and Zaqueri "Aphromoo" Black is forced to try to carry them through stellar playmaking in the later stages of the game.
Luckily for Meteos, the fix seems like a simple one. The fact that he's so hot-and-cold means that he approaches each new game with a new strategy, and decides how to play in the moment while he's trying to move around the early map. He needs to latch on to two or three strategies or paths and stick to them in the early game. That way, he'll have a more defined plan when things don't go his way, and he can still help his team.
This can be best accomplished by working on his ability to identify his team's win condition. If his team wants to focus the draft on the top lane to get Kim "Ssumday" Chan-ho the resources he needs to carry, Meteos needs to rotate around the map and plan his jungle pathing to always be near Ssumday when it matters the most, rather than just coming up with that strategy on the fly.
That way, if the enemy team dives bot, he's already poised to make something happen top to help Ssumday snowball, rather than just farming because he isn't near anything useful.
Either way, 100T has improved the more than any team in the top four over the past couple of weeks. And if they can keep that momentum going, they could make a surprise finals appearance.
On Cloud9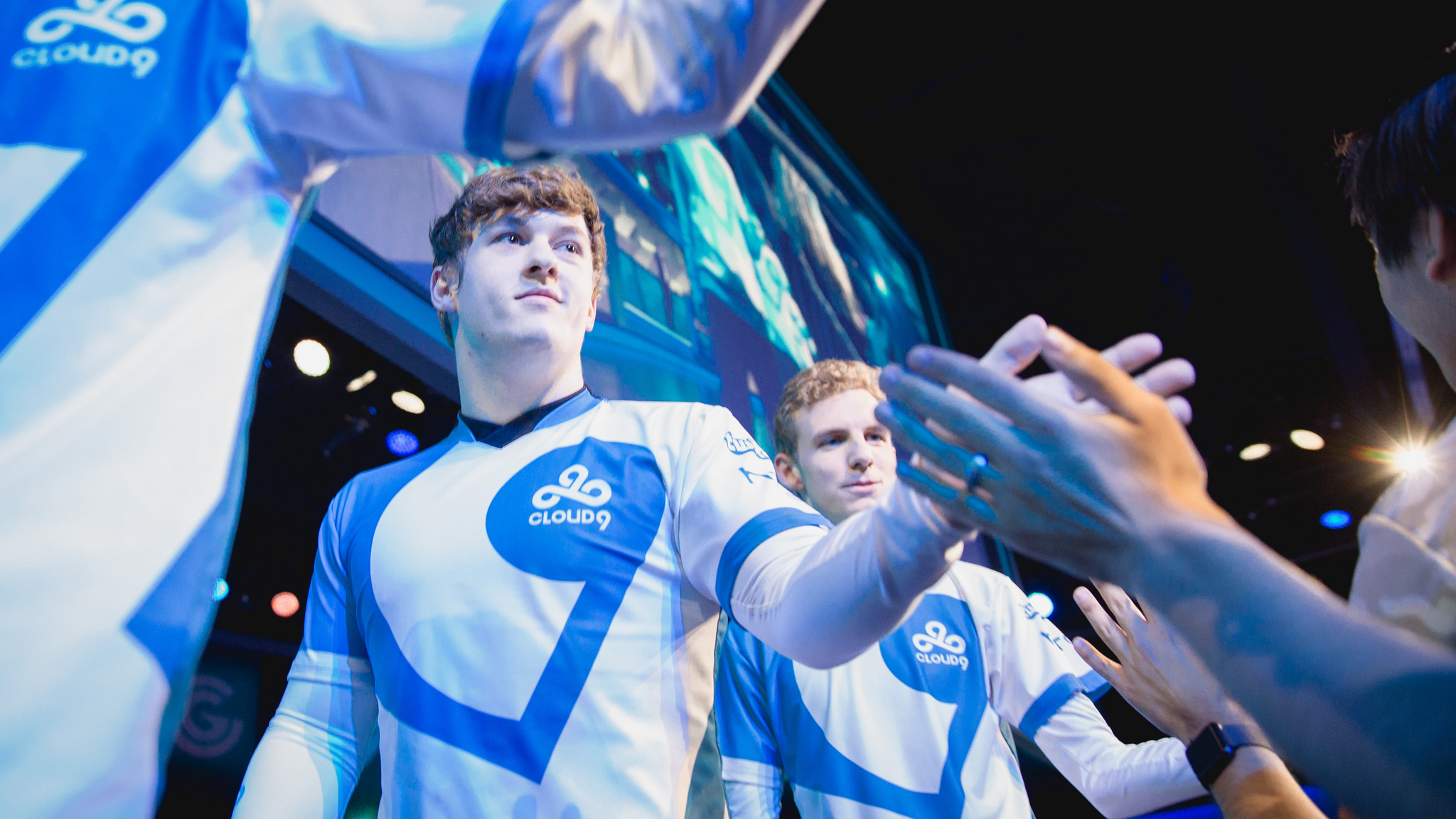 C9 started their season on a great foot, often toeing the line for first place with Echo Fox. They're in a tie for first again, but the last few weeks haven't exactly gone their way, opening up possibilities for underdogs on Clutch and 100T to catch them off-guard in the playoffs.
In the last three weeks alone, C9 have dropped to CLG, 100T, and TSM, three teams that have largely been considered worse teams than C9 by a fair margin. So what happened?
There are a few answers to that question. But the most obvious and glaring issue that they showcased last week against both TSM and OpTic was their inability to adapt to the meta, and before that, they had the same issues against GGS and CLG in week seven.
Two weeks ago, they attempted to double down on the Baron and Banner of Command meta to a fault. They zeroed in on their super-buffed cannon minions so much that when Cho'Gath walked up and just used his Minion Dematerializer on them, C9 froze. They didn't know what to do next, and as a result, they dropped a game to last-place CLG and almost lost to GGS, who were in second-to-last.
To be fair, if the bottom tier teams have proven anything, it's that they're unpredictable and difficult to beat no matter the standings, but C9 still shouldn't have struggled here.
Last week against TSM, the same issue arose. With the removal of Tracker's Knife, C9 wanted to go all-in on early game damage and picks to snowball into a powerful lategame. They picked Azir, Tristana, and Shen for that snowballing lategame, and Kha'Zix and Blitzcrank to cheese their way to that point of the game. They were so set on their strategy that they didn't have any reasonable counterpicks to TSM, who won the draft handedly.
TSM picked Syndra to knock away Kha'Zix, Sion to deal with Shen, another lategame snowballer in Varus to match the Tristana, a Thresh to peel the Blitzcrank and Kha off of Varus, and Sejuani, with her nonstop crowd control and peel, was the cherry on top to halt C9's strategy completely. Sure, the Tracker's Knife was gone, so in theory, Blitzcrank and Kha'Zix should have been able to roam around freely to pick. But TSM's comp just countered it so well, with or without vision.
C9 is trying out new strategies in new metas, which is great, but they need to have better back-up plans. They need to remember that pro teams are smart enough to prepare for new meta comps, and they'll have answers.
Echo Fox: The Dardoch dilemma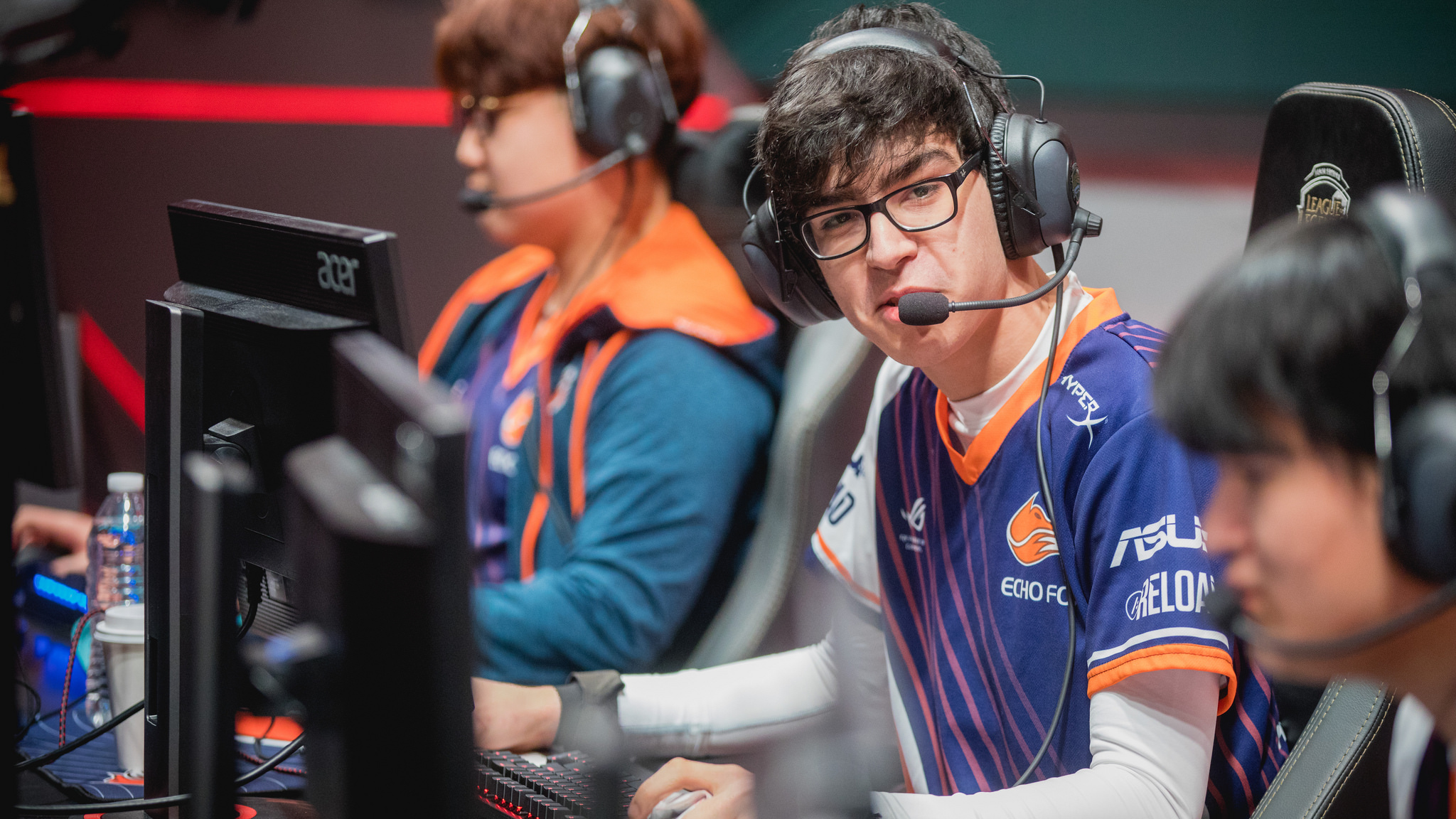 Out of all the teams in the 2018 season, Echo Fox seems to have won the roster game. They threw a group of five players together on a brand new roster that everyone expected to explode, and they all just fit together so well.
Josh "Dardoch" Hartnett seemed to recognize right away that Heo "Huni" Seung-hoon needed his resources to carry the team, mid laner Kim "Fenix" Jae-hun stepped up to be a great back-up carry when things don't go Huni's way, and the tightly-knit bot lane duo of Johnny "Altec" Ru and Adrian Ma are the safety net—a pair couple of players who can't hard carry, but rarely lose lane outright. As a group, they work very well together.
In these recent weeks, however, one of those pieces has been falling out of place: Dardoch.
Dardoch is falling back into his old ways. He's not being a bad teammate. He's still playing like a team player, and he still supports Huni and Fenix when they need him. Honestly, it just seems like he's tripping up on the meta, which is reasonable and not terribly difficult to hurdle past.
Sometimes, he's just in the wrong place at the wrong time, and it can lead Echo Fox to falling apart early on. In this meta of Baron-rushing, that's enough to close them out of the game right away. The meta has shifted away from a top-lane-carry meta quite heavily, meaning Dardoch's strong synergy with Huni isn't paying the same dividends as it once was.
This results in Dardoch being near the top lane when all hell breaks loose in other lanes, and he isn't able to answer with pressure or another objective. In the current meta, unfortunately, he should take a step away from Huni and focus on Fenix a little more, as things are shifting rapidly toward a mid-lane carry meta, or he needs to be prepared to answer dives in the bot lane. This means he'd almost never be near Huni, which also means Huni will have to play safe, tanky champions.
Huni is the best top laner in the league, bar none, so we can understand why Echo Fox and Dardoch would be hesitant to switch to a non-top strategy, but it may be necessary.
Clutch: The only EU mid laner that matters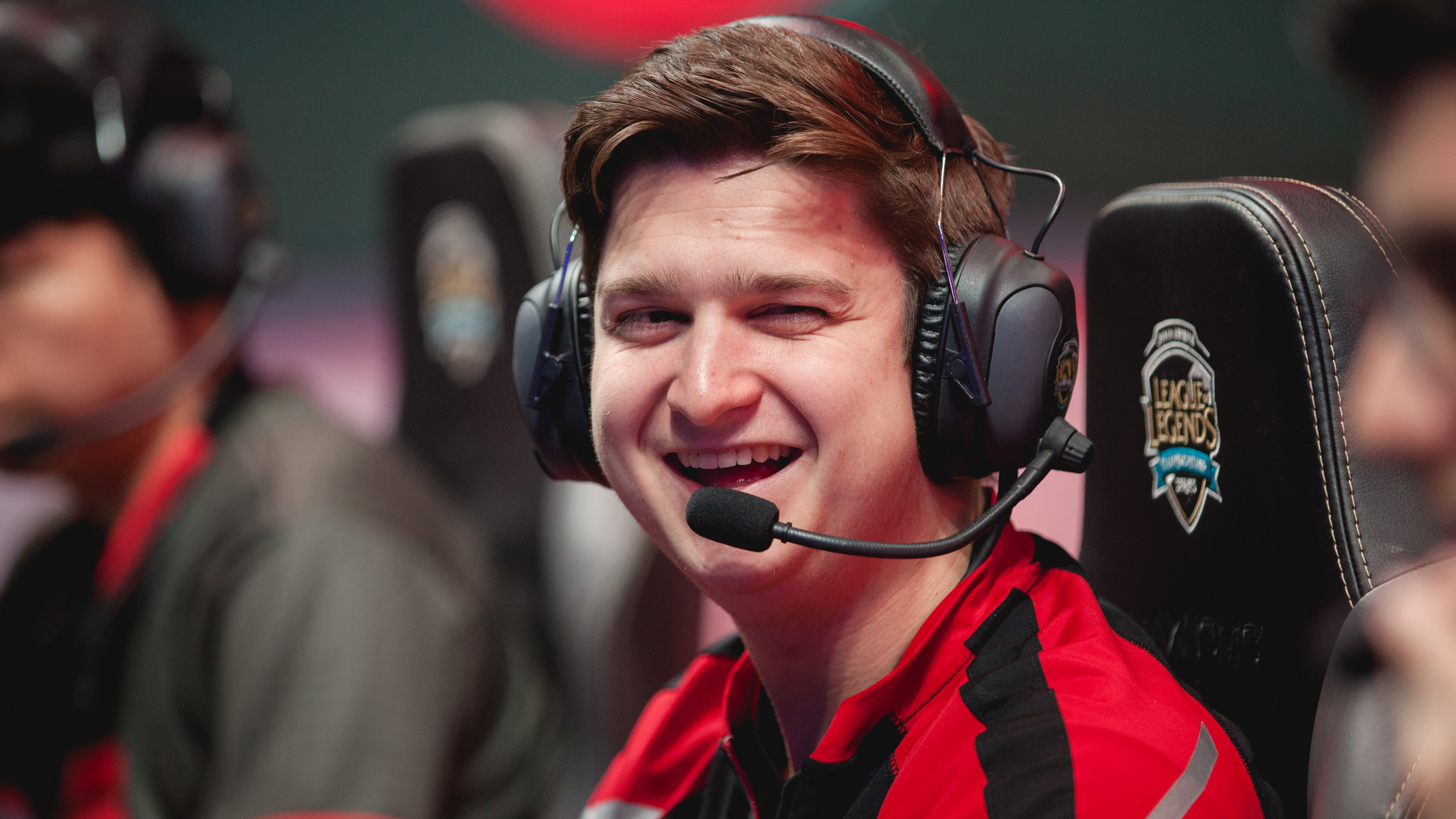 This year, a ton of players migrated from the EU LCS into the NA LCS to pursue success, including Tristan "PowerOfEvil" Schrage, Jesper "Zven" Svenningsen, Alfonso "mithy" Aguirre Rodríguez, and Fabian "Febiven" Diepstraten.
So far, Febiven has pulled ahead of this European pack as the best, and it isn't even a close race. He's even surpassed the league's other long-time EU import mid laners in Søren "Bjergsen" Bjerg and Nicolaj Jensen just through his sheer ability to carry his team this split.
Along with support Nickolas "Hakuho" Surgent, Febiven's performance has been unmatched on the rest of his team. He knows how to carry, and even Nam "LirA" Tae-yoo, who was expected to be Clutch's carry at the start of the season, recognizes this and dumps all of his time and resources into Febiven's lane to get him ahead every game.
The issue with this situation, however, is that if Febiven falls, Clutch simply can't win. LirA has really stepped up this year, and Hakuho has turned into an animal, but the other carry roles in top laner Colin "Solo" Earnest and ADC Apollo Price simply can't be relied upon. If Febiven falls too far behind, Clutch has nothing else to fall back on, and they're the opposite of Echo Fox in that regard.
The easiest thing to tell Clutch to do is for Apollo and Solo to step up, but that's obviously way easier said than done. Despite jokes often circulating through the Dot Esports League of Legends writer team that Apollo's ability to steal Baron will carry Clutch to Worlds if this Baron-centric meta sticks around, he just isn't up to snuff with the region's other ADCs. The likes of Zachary "Sneaky" Scuderi, Cody Sun, Yiliang "Doublelift" Peng, and even bottom tier team ADCs like Jason "Wildturtle" Tran can out-pace him in nearly every laning phase.
This weakness also cripples Hakuho, who has turned into quite the voracious playmaker only to be hampered by the fact that he has to protect Apollo more often than not. Fortunately, Apollo's issues don't involve team play or map awareness, they're very micro-style issues involving mechanics and fight awareness, which can be trained more easily than the former.
Solo's issues are similar. He played for Echo Fox's failing roster in 2016, but aside from that season, he's only played as a sub or in the Challenger series, making him largely inexperienced against the titans of the NA LCS' top lane pool. Here in NA, we have Ssumday, Huni, Jung "Impact" Eon-yeong, Kevin "Hauntzer" Yarnell, and Eric "Licorice" Ritchie. The top lane in the NA LCS is by far the healthiest and most talented role pool in the region, and Solo just has trouble keeping up.
That's not unsurprising. Licorice may be a rookie, but he's a cut above any rookie that the league has seen in a long time. Solo is a typical LCS rookie—he's good, but he needs practice and experience before he can tango with the top dogs, and that probably won't happen this season. That means Clutch needs to trust that Apollo can improve enough to fill the gaps around Febiven, or they face a dramatically short playoff run.