This article is brought to you by LoLwiz — The No. 1 in-game stats app.
---
After overcoming TSM in the quarterfinals last week in what most fans would call a massive upset, Clutch Gaming will square off against 100 Thieves in the semifinals this weekend. There's one match-up that matters more than all the rest—Zaqueri "Aphromoo" Black and Nickolas "Hakuho" Sturgent.
There are only a few players in the NA LCS who can honestly say they're at the very top of their respective roles. As supports go, 100T's Aphromoo can confidently claim that he's one of the best.
He's spent half a decade in the league and has proven his mettle by making play after mind-blowing play on some of the flashiest support champions in League of Legends. Clutch's Hakuho, however, is on the path to the top. Last week he showed the world just how good his playmaking abilities can be by dismantling TSM with each Death Sentence he threw.
Hakuho's path to the top continues this Sunday. He'll have the chance to qualify for the LCS finals for the first time in his career—but Aphromoo stands in his way. Either he'll be able to carry on the momentum from last week's stomp over TSM, or Aphromoo will show him what it really means to be the best of the best.
The numbers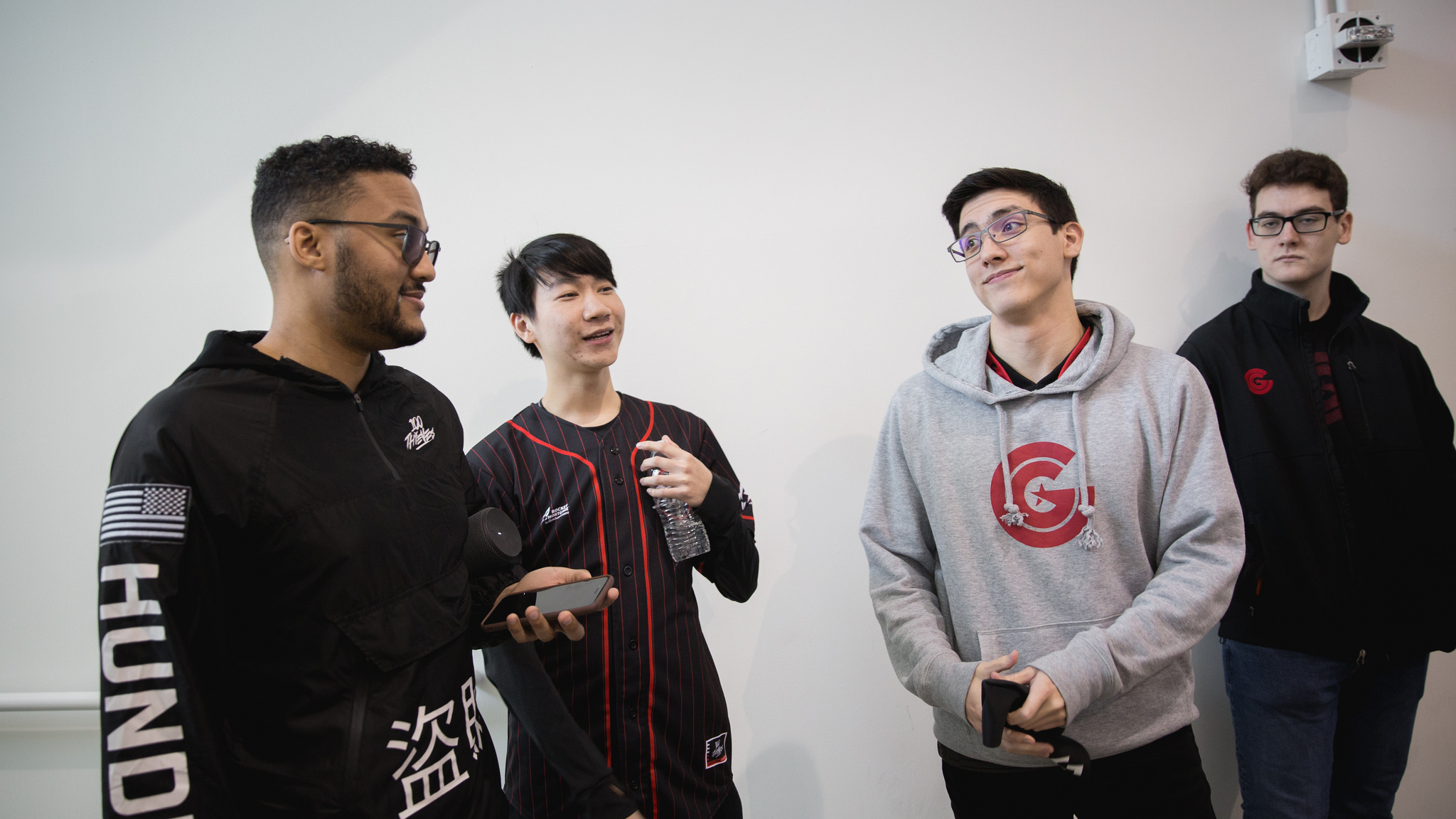 Hakuho has stats on his side. He boasts one of the highest kill participation ratings in the entire league with a stunning 78.9 percent. Aphromoo is drastically under him, sitting at 72.9 percent, but he has a few more assists racked up. What this means is that Hakuho is, frankly, needed way more than Aphromoo.
Sure, it's true that there were times in the regular split that 100 Thieves struggled, and Aphro's impossible plays were all that kept them in otherwise lost games. But it's also true that 100 Thieves has a much more star-studded roster. Between top laner Kim "Ssumday" Chan-ho, jungler William "Meteos" Hartman, and even his ADC Cody Sun, 100T has other resources they can rely on.
Clutch, on the other hand, pretty much has two options—Hakuho and mid laner Fabian "Febiven" Diepstraten. Although Clutch's jungler Nam "LirA" Tae-yoo is great for pacing the game to set up proactive map movements for his team, he doesn't hold a candle to Meteos, especially later in the split where Meteos shone. Clutch's top laner Colin "Solo" Earnest has been a wildcard at best, and ADC Apollo Price performs at an average level.
In order to propel Febiven, who has taken on the burden of hard-carrying his team when they need him the most, Hakuho needs to constantly roam around the map, looking to grab whatever he can for his team. Aphromoo has a lot more freedom in this regard, and he can afford to wait in his own lane with Cody Sun, because Cody Sun can be relied on to carry the team, too.
Cody has the third highest KDA in the league, the most kills, the ninth least deaths, the highest kill participation, the sixth highest CS-per-minute, and the fourth highest total CS—every single stat better than Apollo. Cody Sun has proven that he's top-tier talent alongside Ssumday and Meteos. So although it rarely happens, Aphromoo can afford to have a bad day once in a while. Hakuho? He can't. If he slips up on Sunday, Clutch is going to have a hard time.
Putting the "clutch" in Clutch Gaming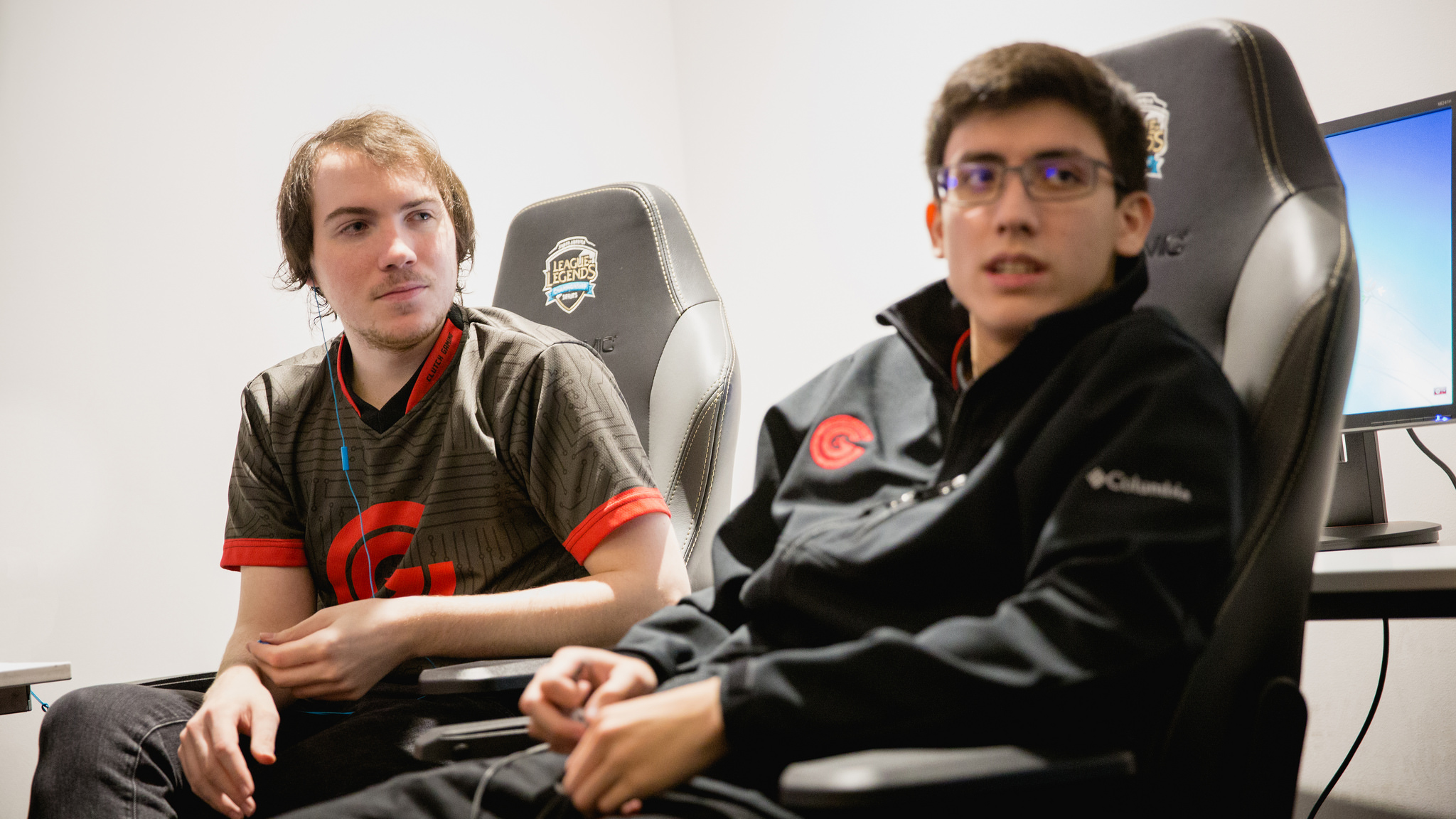 The fact that Hakuho is needed this much and still shines so brightly is a testament to his skill. With so much more pressure being put on him from Clutch's fans, he's under a microscope. Because of this, he'll be criticized more for mistakes, and opinions of him could change drastically. Of course, this can't be proven, but the pressure is definitely on.
If you've ever heard the term "sink or swim," it perfectly describes this situation. On Team Envy last year, Hakuho did well to step up his game and secure Envy's spot in the playoffs. Back then, though, it was already shocking enough that he could pull that off, so no one batted an eye when Envy was knocked out by CLG.
This year, though, he carried his team through to a victory over TSM. They were responsible for the demise of a roster that has never missed the LCS playoffs before. To say that expectations are higher now would be a massive understatement. Even with that kind of spotlight on him, Hakuho continues to impress.
He's proven that he can play well under pressure. Pun only slightly intended, but Hakuho really comes in clutch for a team that desperately needs it. He has loads of hype and momentum on his side in lane against a superstar like Aphromoo.
Watch this support duel of the fates on Sunday at 12pm PT when Clutch Gaming takes on 100 Thieves.