The common approach to finding live esports and gaming-related content on the internet has shifted dramatically since 2017.
This of course means that people are nowadays expected to be able to find live streamed content on entirely new platforms, which didn't even exist up until recently.
A wide variety of competitors have risen up to challenge Twitch's spot as the home of competitive gaming online. While other sites have attempted in the past, there are now two sites with large enough audiences to be considered serious challenges to the Amazon-owned Twitch.
These names are, more specifically, YouTube and Facebook. But in contrast to Twitch, which has had more than five years to develop its platform and usability, YouTube and Facebook are effectively just starting out in the live streaming industry. To help you easily navigate these platforms, we've put together this guide for an easy streaming experience wherever you're watching.
Twitch
As the major player in the world of online video game streaming, Twitch has had years to not only iron out any technical issues that plagued it in the past, but also smooth out any kinks with its user interface.
The site's homepage offers a quick assortment of what's popular across the entire platform, as well as what's popular in your location. That means you can easily find native-speaking streamers. Moving beyond the front page, the site's directory page gives you a full overview of all the major games that are currently being played.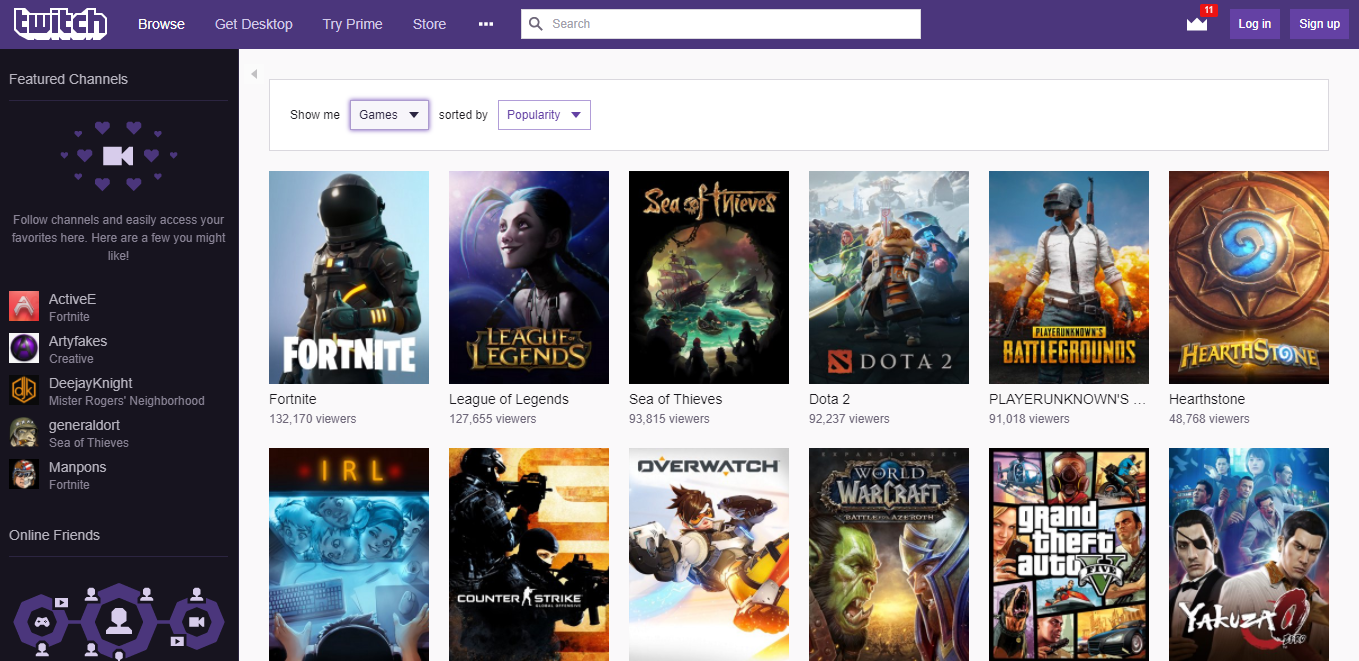 The directory sorts games by the most popular, and once you click in on a specific game, all streamers broadcasting the game will be listed based of the amount of viewers they currently have. Some games may appear near the top of the directory due being promoted by the developer, but this is always disclosed in the listing. Additionally, users can add specific parameters to their searches on the site, including non-gaming content, as well as relevance. You can also follow specific games and channels to find content.
YouTube Gaming
YouTube's dedicated streaming vertical is similar to Twitch in many regards. Users can navigate between multiple different categories and content. How the platform differs, however, is that the majority of its otherwise non-live gaming content also shows up on the front page.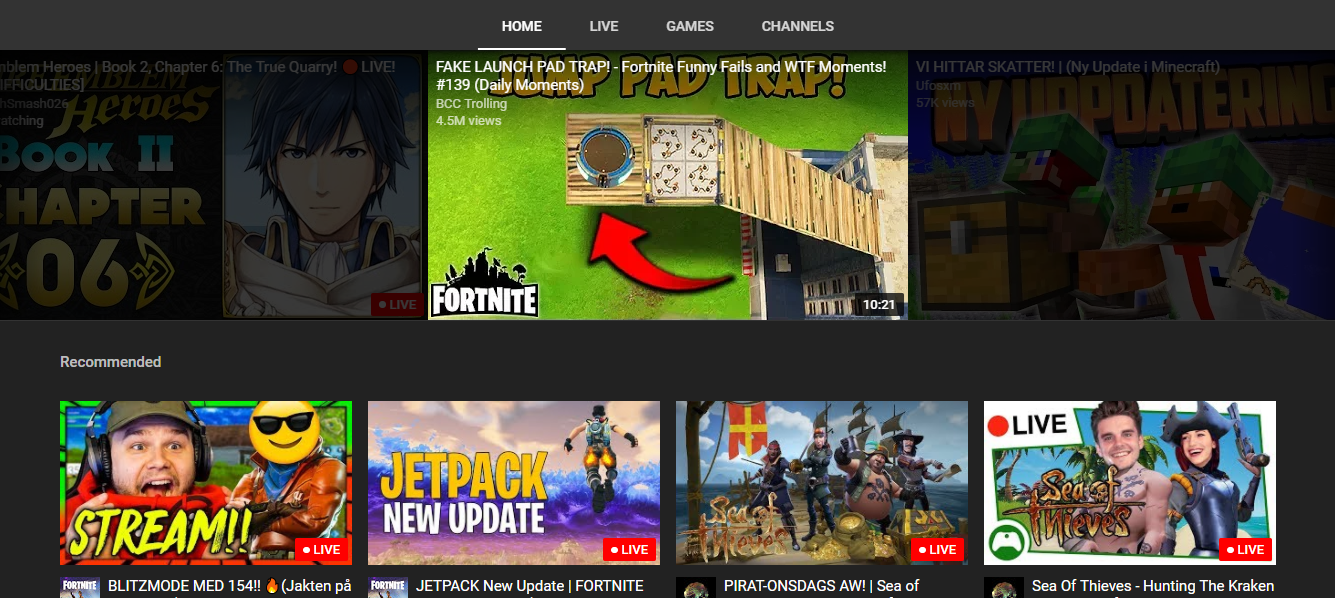 This is, of course, pretty sensible given the fact that gaming content makes up a majority of the internet giant's video archive, and makes it easy to find the most popular content that's been released in the past week. The integration of both live streaming, and regular video content, is one of the few advantages YouTube has against Twitch, and can very easily work as a way to drive traffic to individual channels even after they've stopped streaming.
Facebook
The social media giant only recently started getting serious about hosting gaming content on its platform. With a number of high-profile deals with esports tournament organizers ESL and Gfinity, the service is currently almost exclusively used for esports viewing and makes it easy to find ongoing matches. Live streams are advertised through the tournament organizer's pages, meaning that if you follow any kind of esports organization on the platform you'll be exposed to relevant games or matches through your feed.
If you want to look for non-esports content, Facebook has a general directory similar to that of its competitors. Here you're able to navigate every available game currently being streamed.
You can also search for a specific game title in the search window, and then use one of the sub menus to specify that you are searching for live video.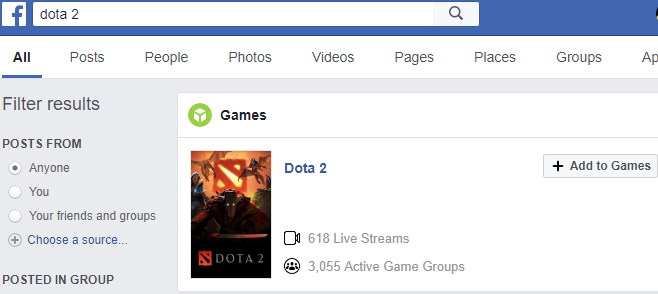 One current thing Facebook lacks is any kind of sorting through the channels based off of viewer numbers, location, or relevance. Though, this is more than likely subject to change the more the company gets to work on the platform.
Twitter
The microblog is a little different in comparison to its competitors. While users are able to stream on the platform, Twitter has primarily been focused on broadcasting esports content rather than user-generated content.
Although there isn't a homepage or directory for streams, you can easily find streams of any given esports competition by either searching for a specific hashtag, or simply visit the event organizers' own feed. Additionally, Twitter has a dedicated gaming account, which acts as an aggregator of live-streamed gaming content.
So there you have it, how to access more live streamed gaming content than you could ever imagine in a few clicks or less. There are, of course, more platforms available for live streaming—and depending on which country you are in there will also be local alternatives that are more popular—but this quick overview will allow you to easily access the most popular platforms in the English-speaking world.