CS:GO has always struggled for a consistently updated and coherent set of World Rankings, with so many teams attending different events and the difficulty of judging the context of which event's results should count for more than another. Rather than construct some kind of elaborate point system and place my expertise into the task of allocating which would receive how many points, I've instead looked back over the recent form of each of the teams out there and determined, according to my own analysis and intuition, which team ranks where in my global top 10.
Offline results are the only ones I take into consideration. In general, I consider the results of a team across a range of around three months, with those at the beginning of that period being weighted a little less, in contrast to more recent tournament results. Finishes, consistency, current form and opponents faced are all factors to be weighed up and considered.
Since the last edition of the rankings we've had the Dreamhack Masters Malmo, Dreamhack Montreal, ESG Tour Mykonos and ESL One New York.
These are my CS:GO Top 10 World Rankings for the 8th of October, 2017.
1. SK Gaming (coldzera, FalleN, fer, TACO and felps) [-]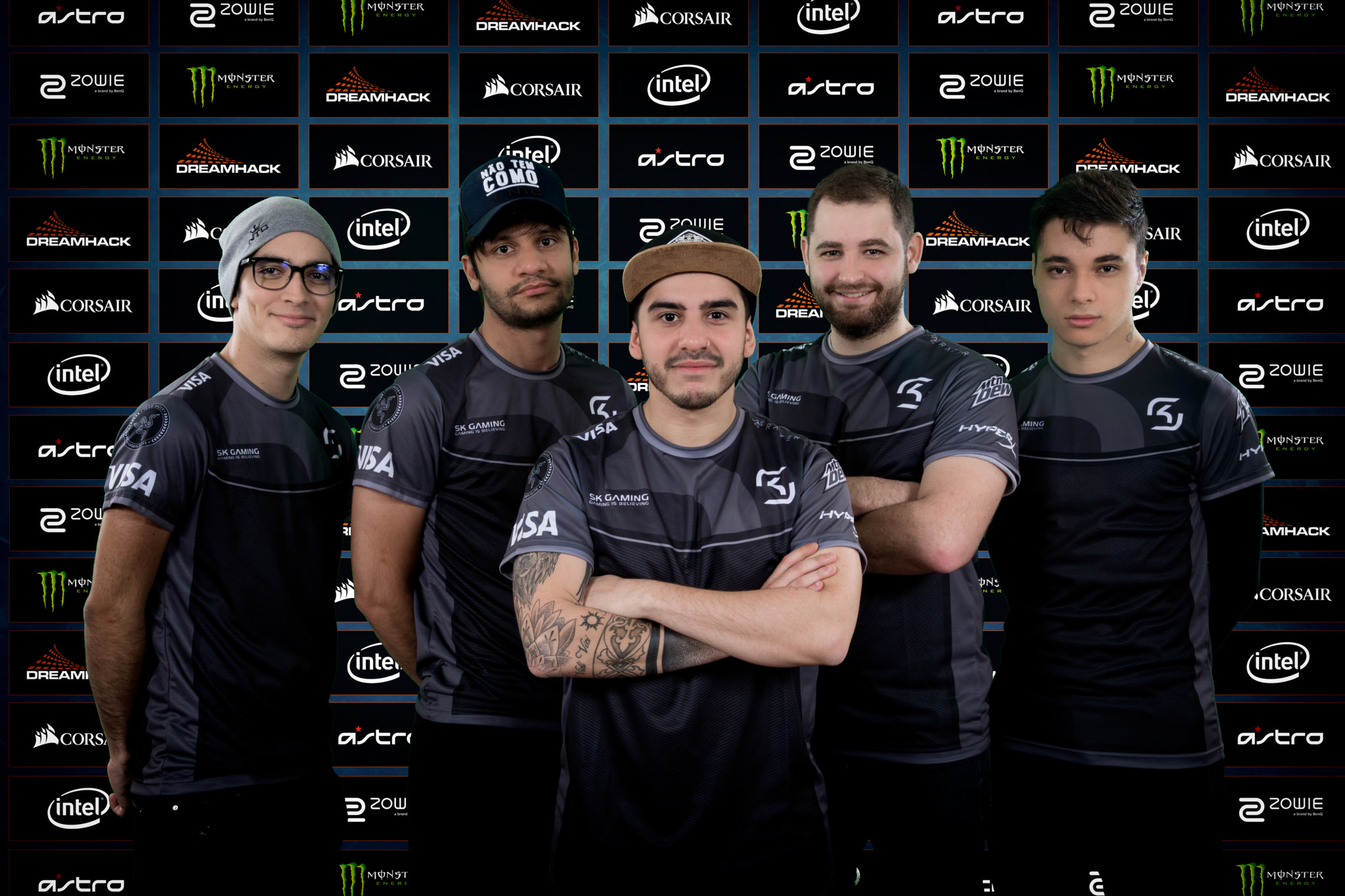 Recent form:
ESL One Cologne (1st)
PGL Krakow (5th-8th)
Dreamhack Masters Malmo (5th-8th)
ESG Tour Mykonos (3rd)
ESL One New York (3rd-4th)
While SK are visibly in a kind of free-fall never seen before, even after the core cooled off and stopped winning in the latter half of 2016, the Brazilian team still boasts a very solid resume. Their victories have fallen away, with the exception of Cologne, but they have made the play-offs of four tournaments they've attended since and one of those included a top four finish at a big tournament (ESL One New York).
As far as wins go, SK are still the most impressive team in the game. They have seven single map wins over top 10 ranked squads and three Bo3 series (FaZe, C9 and VP). As much as they may not win tournaments, those kinds of results still keep them high in the rankings and ensure teams below have to build up a solid streak before they will be displaced.
Cologne will be gone by the next edition of the rankings, so SK must add some more big wins, which they have been letting slip by them thusfar.
2. G2 (shox, kennyS, apEX, NBK and bodyy) [+2]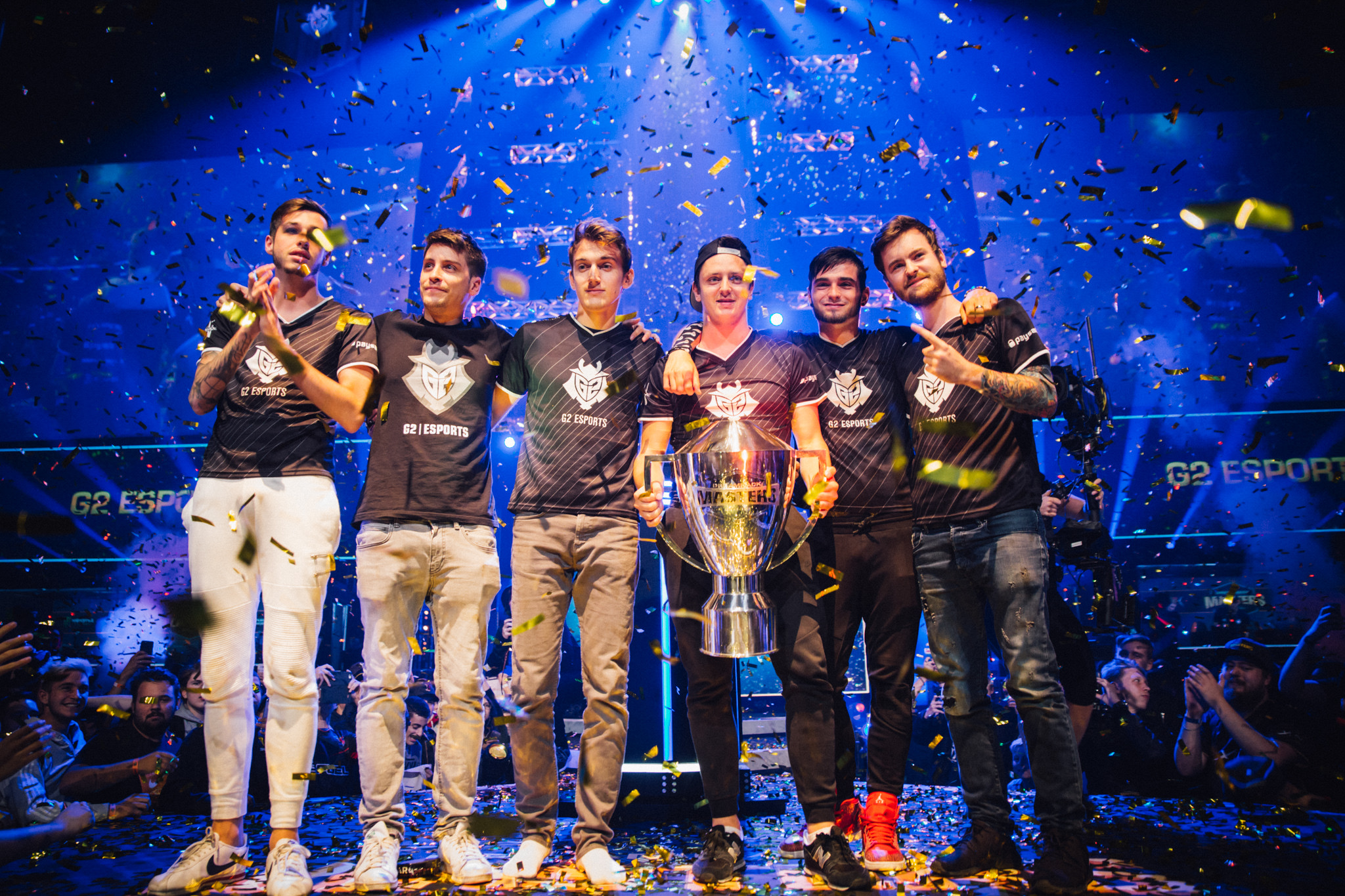 Recent form:
ESL One Cologne (5th-8th)
PGL Krakow (9th-11th)
Dreamhack Masters Malmo (1st)
The French side's win in Malmo blasted them further up the rankings, with wins over the two Brazilian sides (IMT and SK) as well as the trophy. As one of the few teams not to change roster in any shape or form, they get to count their Cologne top eight for themselves fully. The French side hits the highest ranking during their time under the organisation, even the shox and ScreaM squad, which made two big finals, only peaked at fourth.
3. FaZe (NiKo, Rain, GuardiaN, olofm and karrigan) [-1]

Recent form:
ESL One Cologne (3rd-4th)
PGL Krakow (15th-16th)
Dreamhack Masters Malmo (9th-12th)
ESL One New York (1st)
FaZe blazed their way to an incredible win in New York, but their tournament path only saw them beating C9 in a Bo3, which finalists TL unranked at that point. Bearing in mind this roster changed two players, FaZe's Cologne result is much less significant than it might appear on paper.
4. Gambit (AdreN, mou, Dosia, HObbit and fitch) [+1]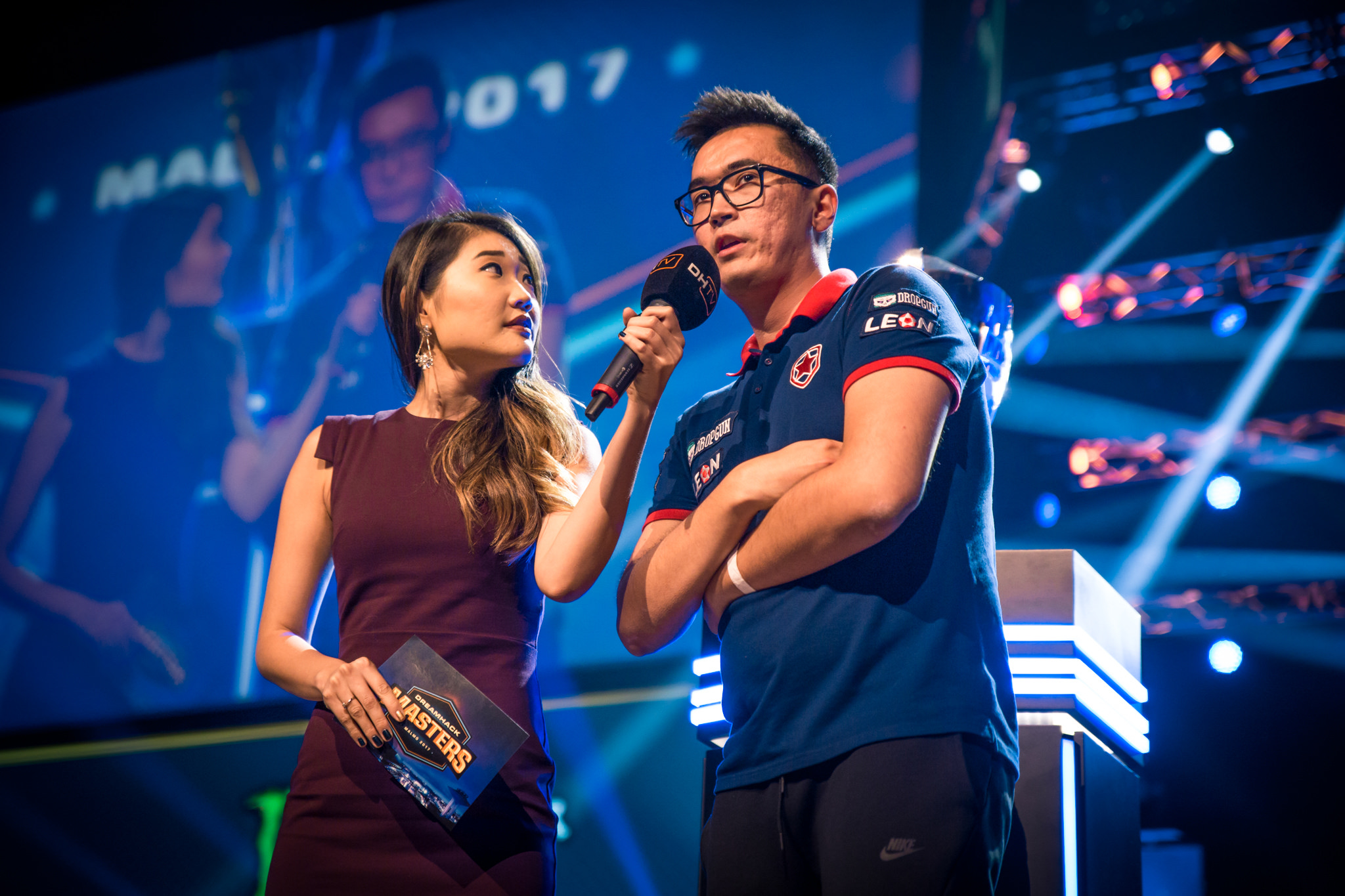 Recent form:
PGL Krakow (1st)
Dreamhack Masters Malmo (3rd-4th)
ESG Tour Mykonos (5th-6th)
Gambit no longer field legendary captain Zeus, but they shocked the world by finishing top four in Malmo, adding another big placing, and beat Astralis in a Bo3 to do so. Mykonos was a disaster, but Gambit's resume of series wins (FNATIC, Astralis twice and the new FaZe) is impressive, even one takes away a fifth of the significance from the two prior to their roster change. Few would have imagined Gambit's ranking peak would come after Zeus's departure, but CS:GO is a strange world right now.
5. Team Liquid (Twistzz, stanislaw, nitr0, EliGE and JDM) [NEW]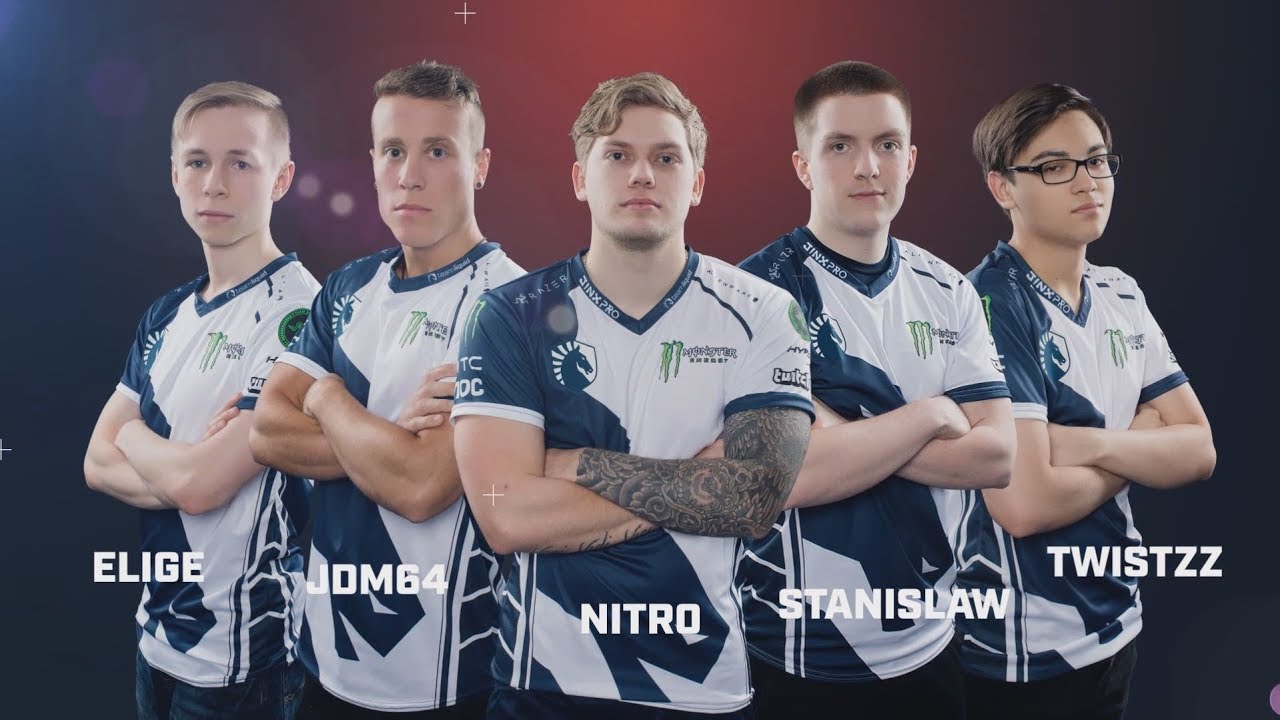 Recent form:
ESL One Cologne (5th-8th)
ESG Tour Mykonos (2nd)
ESL One New York (2nd)
Team Liquid roar back into the rankings, hitting fifth and making C9's peak during their run in the Summer, but failing to match OpTic's incredible third early in the year. TL not only have the placings to justify a top ranking, with runners-up finishes at ESG Tour Mykonos, not the most stacked tournament admittedly, and ESL One New York, a tournament containing numerous ranked sides, but also have stacked up some seriously special series wins.
Where C9's summer run saw them feasting on the empty calories of lower ranked teams and easier brackets, TL have had to beat SK, the world's number one ranked team, twice to get their placings and also took down Astralis, notoriously difficult to best in series, as well as VP, who admittedly were largely ranked thanks to their major run.
The only NA team in history with a comparable resume of wins to their names is the C9 team of summer 2015, who also made back-to-back finals, twice in fact. TL are not just one of the world's top teams, they are battling to prove themselves the best from their region to ever play CS:GO.
6. Astralis (device, dupreeh, Kjaerbye, Xyp9x and gla1ve) [-3]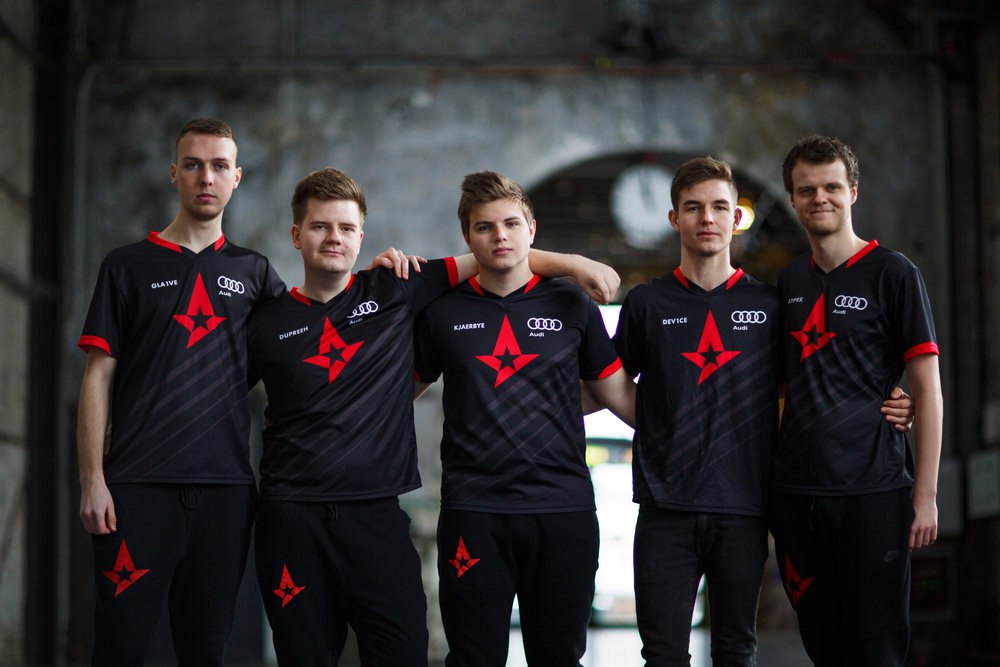 Recent form:
PGL Krakow (3rd-4th)
Dreamhack Masters Malmo (5th-8th)
ESL One New York (5th-6th)
NY was Astralis' first ever finish outside of a play-off position since gla1ve's arrival. The squad's wins have evaporated seemingly entirely, left only with series wins over SK and Na`Vi. Astralis have never been ranked lower than fourth this year, but the teams above them having the placings and the series wins to push them down to sixth.
7. North (Aizy, k0nfig, cajunb, valde and MSL) [NEW]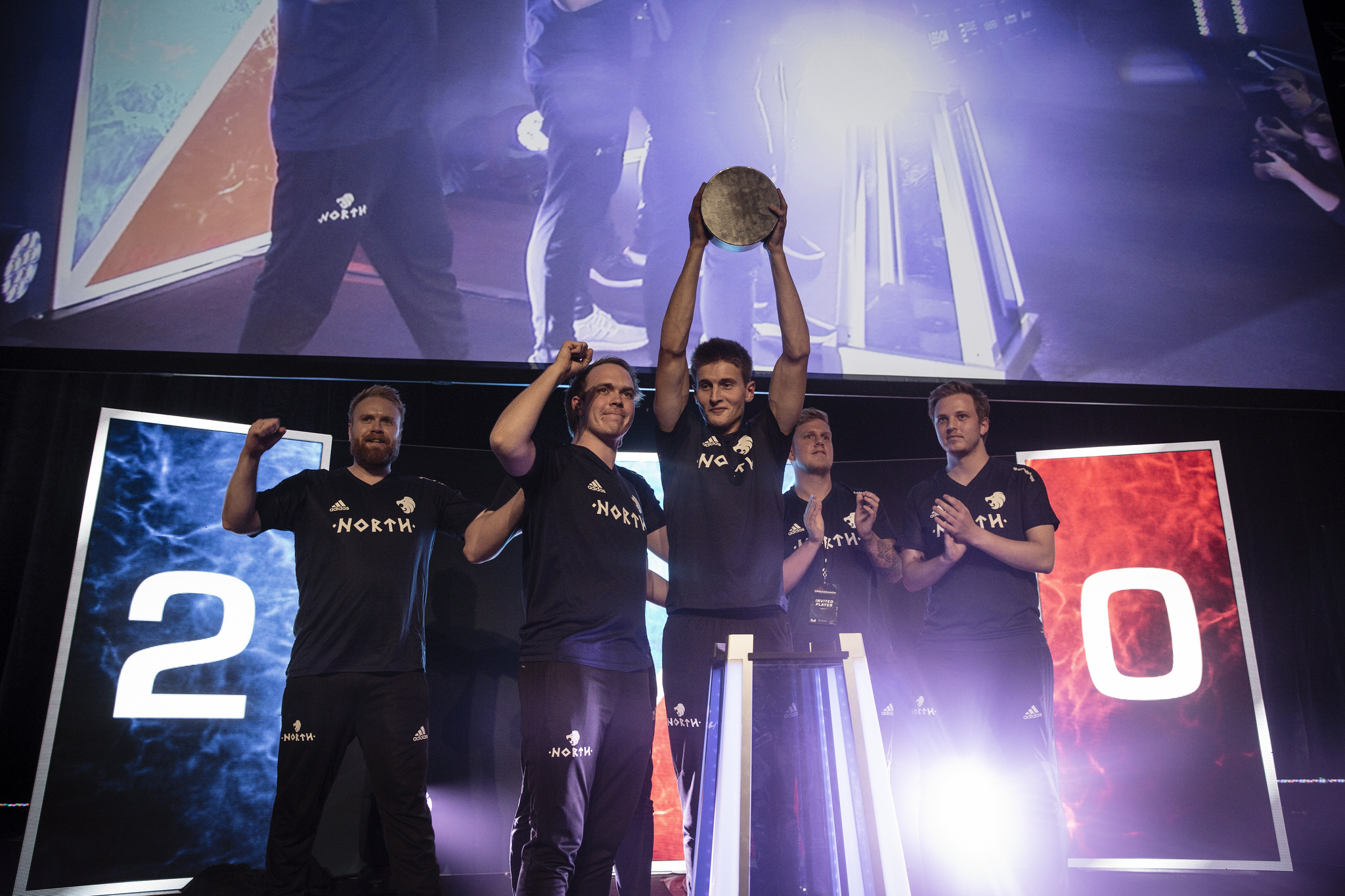 Recent form:
ESL One Cologne (9th-11th)
PGL Krakow (5th-8th)
Dreamhack Masters Malmo (2nd)
Dreamhack Montreal (1st)
The last edition of the rankings finally saw North drop out entirely, but their roster move, bringing in valde, has revitalised this side and seen them go on a run of wins and placings which has brought them back. North has beaten SK, IMT twice, Gambit and C9 all in Bo3 series. A runners-up finish in Malmo was a big time result, with most of the game's elite teams in attendance, and winning in Montreal allowed them to add a decent tier two event win and two series wins over ranked squads (IMT and C9).
North look primed to jump higher in the rankings in the coming months, especially as their results are all fresh and others are set to lose events like ESL One Cologne and the major.
8. Cloud9 (Skadoodle, RUSH, tarik, Stewie2k and autimatic) [-2]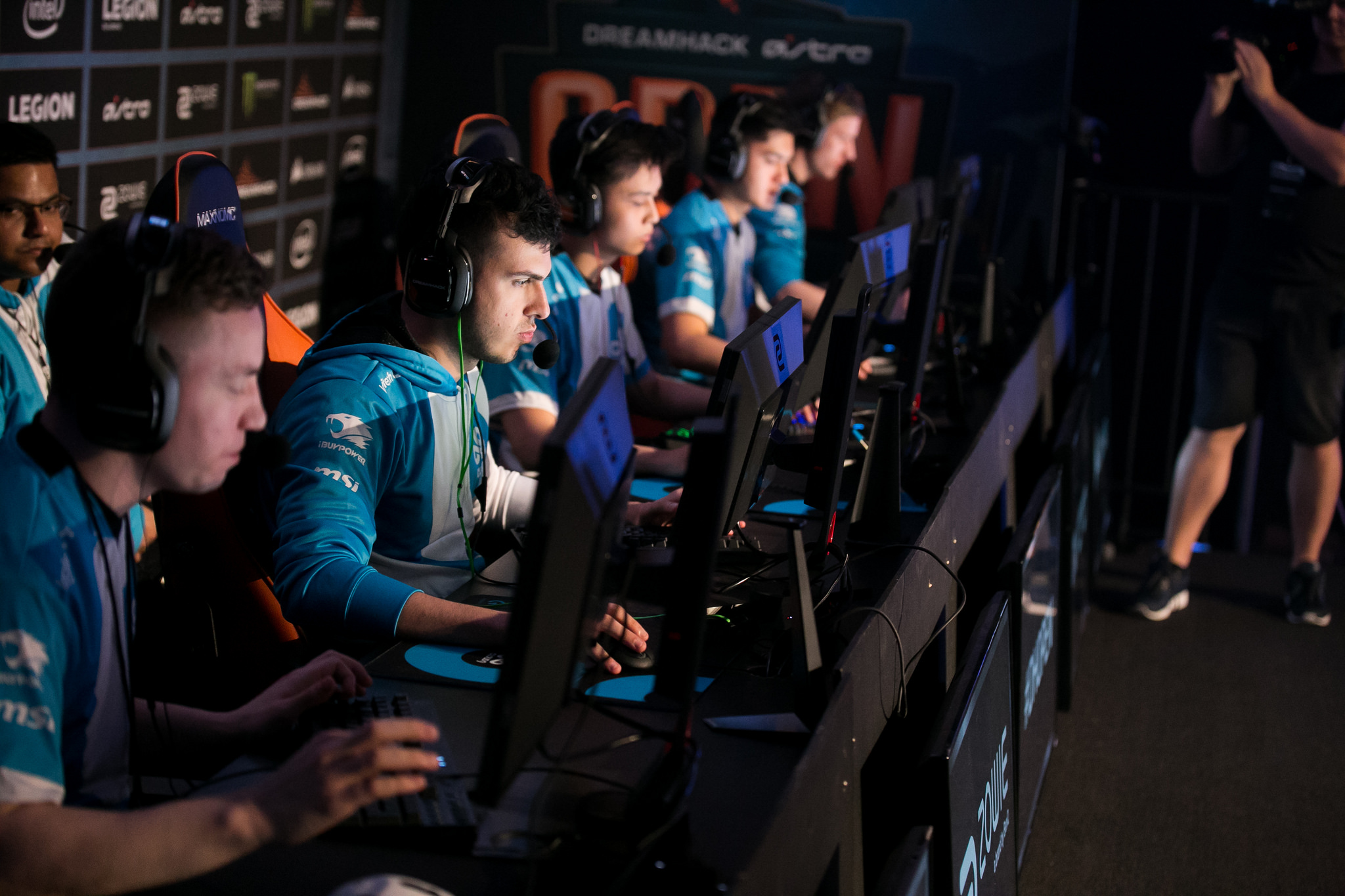 Recent form:
ESL One Cologne (2nd)
PGL Krakow (9th-11th)
Dreamhack Masters Malmo (9th-12th)
Dreamhack Montreal (3rd-4th)
ESL One New York (3rd-4th)
C9's top four in NY saw them largely benefiting from the flaws of the new Na`Vi, who do not really live up to their ranking. Two roster changes also reduce some of the impact of the final result of their summer run still standing (Cologne), but a respectable resume of wins still keeps this team from dropping too far.
9. Immortals (boltz, steel, kNg, HEN1 and lucas1) [-2]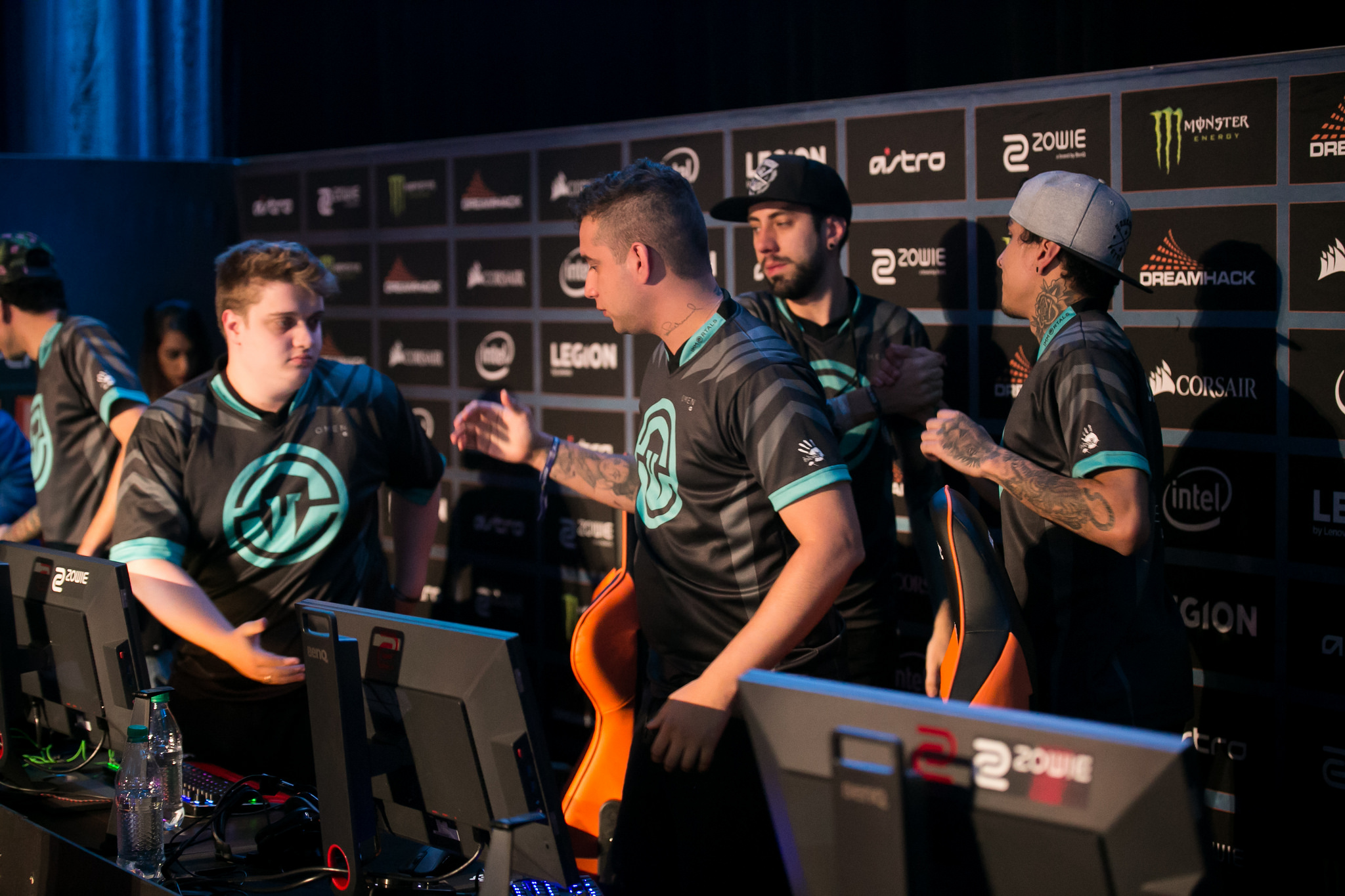 Recent form:
ESL One Cologne (12th-14th)
PGL Krakow (2nd)
Dreamhack Masters Malmo (5th-8th)
Dreamhack Montreal (2nd)
IMT's line-up will not be the same by they play their next offline event, but for now their previous line-up remains a ranked side. A play-off finish in Malmo and a runners-up performance in Montreal added to a bevy of single map wins (Na`Vi, Gambit, FNATIC, G2 and C9) keep the party gang considered a top 9 team in CS:GO, even if it seems inevitable they will disappear from the rankings soon enough.
10. Ninjas in Pyjamas (GeT_RiGhT, f0rest, REZ, draken and Xizt) [NEW]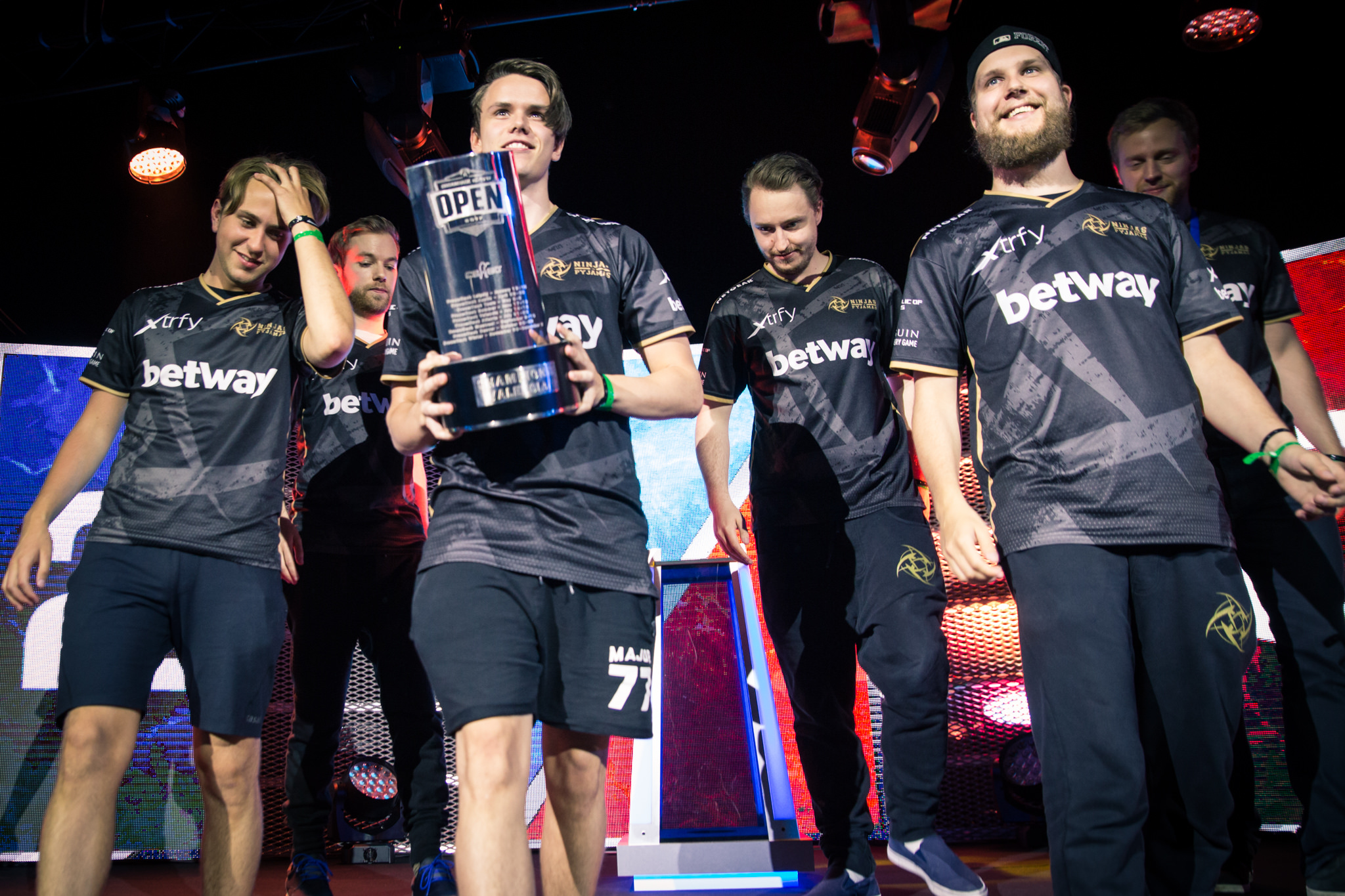 Recent form:
ESL One Cologne (5th-8th)
Dreamhack Valencia (1st)
Dreamhack Masters Malmo (3rd-4th)
Despite mouz winning a tournament, NiP are the team who break back into the top 10 first. The ninjas and their new recruits managed to finish top four in Malmo and beat four fifths of the major champions (Gambit) and took down the new Na`Vi in a close series to do it. In single maps they've beaten OpTic, G2 and FaZe. While this is not a strong grasp on a top 10 ranking, it shows how up and down this period is that the bottom ranked squad has two ranked Bo3 series wins.