An image posted to the WWII subreddit has potentially leaked a legendary Call of Duty map that is returning to the franchise in the upcoming game.
This image revealed some potential contents of the WWII Pro Edition—which would include the game, an exclusive steelbook case, the Divisions DLC pack, and the WWII Season Pass.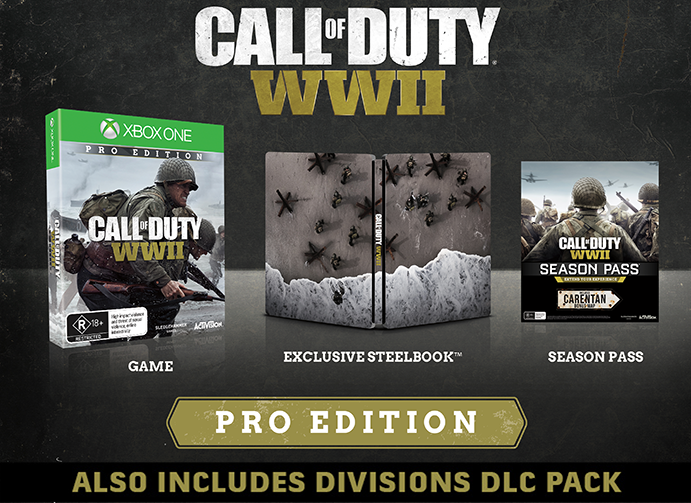 Upon closer examination of the Season Pass, fans will notice that it says Carentan bonus map at the bottom. Carentan is a map from Call of Duty 2, which was released in 2005—and now this map could be returning to the franchise after so many years.
Carentan has previously influenced other maps in the Call of Duty franchise. Chinatown from Call of Duty 4: Modern Warfare and Modern Warfare Remastered is "based off of Carentan," according to Charlie Intel. Part of Carentan was also featured in Infection, a map in Call of Duty: Black Ops III, according to the Call of Duty wiki.
Although Carentan's return certainly hasn't been confirmed, long-time fans of the Call of Duty franchise will be excited to once again get their hands on this legendary map—if it's included as a Season Pass bonus—when WWII is released on Nov. 3.